Cruises
Compare, read reviews & book your next small ship expedition or ocean cruise with Global Journeys. From coastal cruises of the Kimberley, cruising Alaska's Inside Passage, hugging the shores of the British Isles or getting up close to the fascinating wildlife of the Galapagos Islands - if it's on the ocean, we have it covered!
Popular Cruises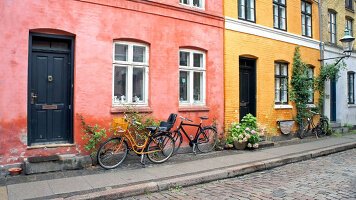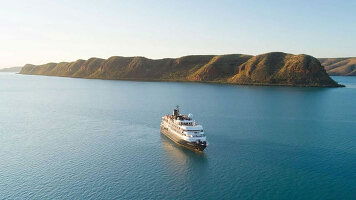 10 Days Broome to Kununurra or Broome to Darwin
Operated By:
APT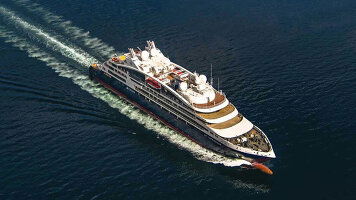 11 Days Broome to Darwin
Operated By:
APT
View all Cruises
Cruising Around the World
Cruise Styles
Discover
Must Do Experiences and Highlights
Popular Cruise Ports
Cruise Brochures
4,808 cruise holidays sourced from 40 Cruise Line brochures
Recent Cruise Reviews
What our clients are saying about their latest cruise adventures
It was a wonderful trip everyone should do it at least once in their lifetime. I went to Falkland Island, South Georgia Islands and Antarctica twice, both trips were excellent but I will recommend the January cruise if you like to see more penguins especially if you want to see those baby chicks still in the nest with mummy. Cabin was simple and clean, dining room staffs were excellent, always welcome you, greet you with your name and smile, help you anyway they can, I don't know how they can remember
...read more
everyone's name. They remembered my Asian name, my drink and my cabin number. I'm not interested in food, everyone said meals were excellent and plentiful, many thanks to Hannah who makes booking online so easy. I gave 2 stars for entertainment that was because I never went to the bar at night.
"Australia, Indonesia & Asia"
I booked my trip with Global Journeys, the consultant was very helpful and provided a fast response with any help. I had a wonderful trip with Viking Cruises' Sun cruise ship, there was good food and with a balcony cabin I enjoyed the view of the sea, good speed Wi-Fi and enjoyed all the Viking offers on board and shore excursions included. I will book again with Global Journeys. Highly recommend.
A journey to the most remote and coldest continent on our planet was always going to be heavily dependent on weather, and boy did we luck out, with the two journeys to and back through the notoriously rough Drake Passage as calm as it could get. So lucky were we that we got to Antarctica a whole half-day early, and also arrived back into Ushuaia the same, 12 hours early. Throughout the nine days of sailing, we had mostly fine weather, which is a rarity down in that part of the world, with a few days
...read more
of bright sunshine, and only one day of a very mild drizzle. The sparkling weather really made for the most wonderful of journeys, and we managed to do 9 Zodiac trips in total (7 landings, 2 explorations), so we got the most out of the whole time in Antarctica. The expedition team onboard the Expedition were fantastic, in particular the team leader Jonathan, whose British charm and refined character was very well received by every passenger. They made us feel special, and every excursion we attempted was well handled, varied, and exciting. We got to see humpback whales up close, as well as seals and numerous gentoo penguins, chinstrap penguins, and the occasional adelie penguins in their natural elements, which made the trip all the more special. And the highlight? The crossings through the legendary Lemaire Channel, where our return trip had one of the best (and longest) sunsets of our lives. We can't finish without also praising the variety and amount of food served on the ship, which was excellent, with every type of cuisine imaginable for breakfast, lunch, and dinner; it really felt like we were constantly eating but that's what a holiday is for, right? Overall, our trip to Antarctica was one of those once-in-a-lifetime experiences that will be impossible to better, and will long linger in our memories for as long as we live.
"Japan, Taipei and Hong Kong"
The quality of the Viking Orión was stunning. The food was excellent with good variety and choice. The crew were attentive and nothing was too much trouble. The shore excursions were generally informative and interesting. Time on the ship went quickly due to the wide choice of entertainment, talks and topical information provided.
Explore More
Your guide to all things cruising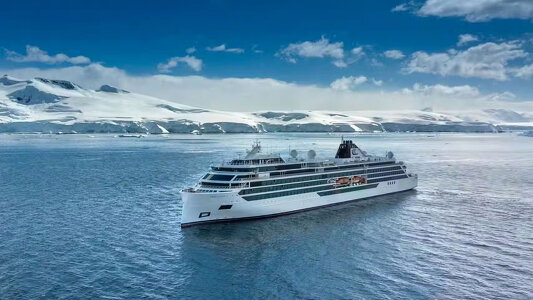 09 March, 2020
Discover Antarctica, the Arctic & the Great Lakes in Comfort and Style with Viking
Following the recent launch of Viking expeditions, you can now look forward to exploring Antarctica, the Arctic and North America's Great Lakes on board Viking's two new purpose-built expedition ships. Maintaining its reputation as The Thinking Person's Cruise, Viking has developed an..