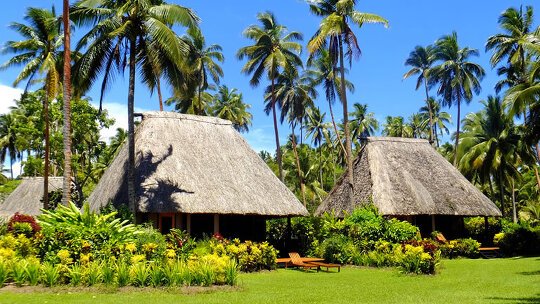 Visit a local village where children greet you with floral leis, warriors treat you to traditional dance, women sing and you can enjoy a kava ceremony.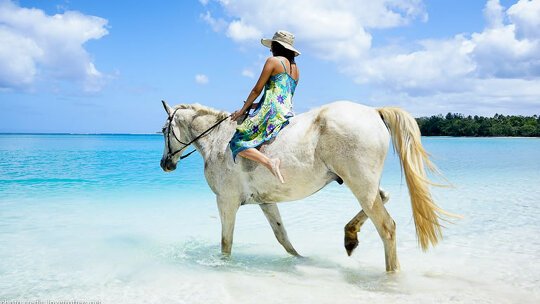 Go horseback riding though the lush tropical rainforest where you can witness beautiful flora and fauna before a dip in a refreshing lagoon.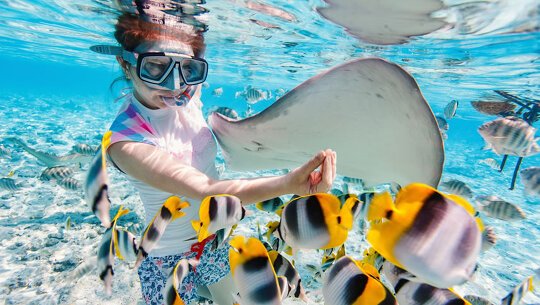 Discover the underwater beauty of Bora Bora Lagoon on a glass bubble scooter, a glass bottom boat or walking the depths in a glass helmet.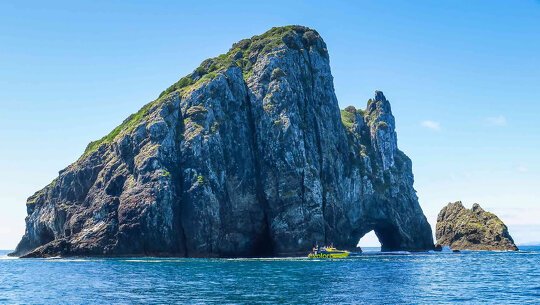 Spot dolphins, whales and penguins thriving in their natural habitat as you marvel at the incredible coastal scenery of the Bay of Islands and your boat navigates through the legendary Hole in the Rock.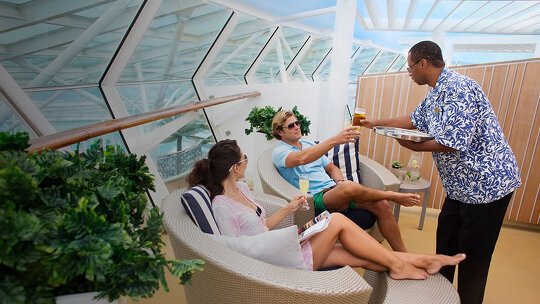 Days at sea on the Pacific can be action packed or idyllic. It's your time to enjoy the onboard services and amenities. Indulge in a spa treatment, lounge poolside, take a class, or try onboard adventures.