Global Journeys
Award winning specialists in touring, ocean cruising and river cruising around the globe.
Over 350,000 departures on sale right now
We partner with only the best Operators
Multi-award winning over 11 years
No booking fees. Your own dedicated Travel Advisor
Contact Details
Contact details if you have a general enquiry and haven't been assigned our travel advisor yet.
Meet the Team
Our team of travel advisors are here to help you every step of the way. With their first-hand knowledge of the touring & cruise industry and extensive travel experiences, we feel we can offer you a service second to none - and we don't charge service fees.
Plan Your Journey
Your guide to planning your next adventure with Global Journeys!
Everything about this trip was magnificent. The accommodation, the bus, the journey, the driver/Guide Michael, Aerial journey over Kakadu, attractions, Katherine Gorge and the sunset river cruise dinner was just out of this world. We were the only Vegetarians/Vegans in the group and we were looked after very well in the food that was served to us. Special mention to Driver/Guide Michael who was very caring, knowledgeable, patient, witty and made the whole trip a very memorable one. Good on you mate! Jemma
...read more
and the girls in Global Journeys were very proactive, answering all our questions and more, and made sure that our above trip went smoothly. Excellent customer service.
"APT West Coast Explorer and Pilbara Tour"
Our APT 4WD guided tour from Broome to Perth was sensational. Our tour guides were fantastic as nothing was too much trouble and they made sure we were comfortable, well fed and well informed. They treated our friendly group like a family. The resorts at Cable Beach Broome, Echo Beach, Exmouth and Monkey Mia were stunning. All our accommodation and meals exceeded our expectations. Every day greeted us with new experiences and amazing places- swimming and walking through the gorges at Karijini NP,
...read more
watching sea eagles feed as we boarded our Yardie Creek boat tour, snorkelling from a glass bottom boat at Coral Bay Ningaloo Reef, walking around stromatolites at Hamelin Pool and on coquina at Shell Beach, drinking champagne on a sunset cruise at Monkey Mia, viewing the panoramic landscape from the AirWalk at Kalbarri NP, just to name a few places. Our tour ended in Perth and staying at the Ritz Carlton, we felt like millionaires with everlasting memories of an amazing tour.
"Great Introduction to the Top End"
First time touring with AAT Kings but we'd travelled previously with associated companies Trafalgar and Insight Vacations. The top end scenery was great and we saw and did what we expected: swimming in waterfalls, Katherine Gorge cruise, Kakadu cruise, saw fresh and saltwater crocodiles, lots of birdlife and Aboriginal art on sandstone cliffs. The colours in this area are so vibrant! Accommodation was good, everything worked but don't expect anything flash. Included food was ok. The Tour Director
...read more
told us at the tour meeting at the start that there were limited food options available due to lack of hospitality staff, we had to buy sandwiches for lunch every day as that was all that was available. There was only 1 optional and we didn't do that. A full bus of Aussies - all states except Tassie represented and all travellers were on time. Excellent Tour Director - Liz, she shared her extensive knowledge of flora and fauna as well as the local history. Thoroughly enjoyable tour.
"Top End Highlights of NT"
A great tour organised by AAT Kings of the Top End Highlights. The tour director Liz and Driver Mark were exceptional and were always available and nothing was a problem. They made sure everyone had plenty of water as it was quite hot. We ended up seeing what we wanted to see, and when we had to isolate we were not forgotten. This is the third time we have organised trips with Global Journeys and would not hesitate to book again.
Peace Of Mind
We are proud to be recognised by the following Associations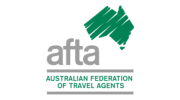 Global Journeys Ltd is a Full Member of the Australian Federation of Travel Agents. All AFTA members pledge themselves to conduct their business activities in a manner that promotes the ideal of integrity in travel and agree to act in accordance with the Principles of the AFTA Code of Ethics.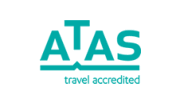 ATAS is National Industry Accreditation backed by AFTA. Global Journeys is recognised as a credible, professional travel business and we are required to annually meet the compliance benchmarks to our accreditation. ATAS Accreditation No: A11351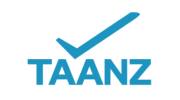 Global Journeys is a member of the Travel Agents Association of New Zealand (TAANZ). All TAANZ members must meet strict membership & financial criteria and be subject to an annual financial review by an independent Bonding Authority. All members participate in the TAANZ Bonding Scheme for the protection of the consumer.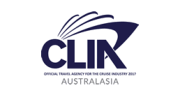 Global Journeys is an Agency Member of the Cruise Lines International Association (CLIA), and every cruise consultant at Global Journeys is also individually CLIA qualified.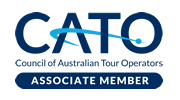 Global Journeys is an Associate Member of the Council of Australian Tour Operators (CATO). CATO members promote an ethical and sustainable style of travel and sign up to the CATO Quality Charter, ensuring the highest standards of supply and delivery of travel product.
Explore More
Your guide to travelling through Global Journeys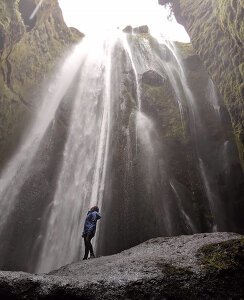 18 October, 2019
Jemma Explores The Land of Fire and Ice with Collette
I have recently had the privilege, thanks to Collette, to travel to the majestic wonder that is Iceland and wow did this tour exceed my already high expectations! I could tell this story in pictures only, no words required! You would not be disappointed in the slightest but let me tell you a..