How Do I Book My Trip?
Book in 3 easy steps, and remember your dedicated Travel Advisor is there to help if you need assistance.

Explore
Search thousands of multi-day guided tours, ocean cruises & river cruises around the world and choose the one that suits you best.

Enquire
Every trip has a link to an enquiry form. If you are interested in a particular trip, complete the form and you'll be assigned to one of our dedicated travel advisors. You'll will be notified of who she is along with her contact details so you can contact her directly.
She will confirm availability and provide you with a personalised quote - usually within 30mins during our normal business opening hours. If you have any questions, she is there to help.

Hassle-Free
If you decide to book with us, your trip deposit can be paid online by (Visa or MasterCard) or paid directly through your local bank branch or via internet banking. When your trip has been booked & confirmed, your travel advisor will send you all the information you need, and is there on hand until your departure to answer any questions you may have.
Read more....we answer all those tricky questions, before you book with us.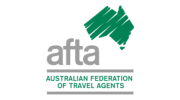 Global Journeys Ltd is a Full Member of the Australian Federation of Travel Agents. All AFTA members pledge themselves to conduct their business activities in a manner that promotes the ideal of integrity in travel and agree to act in accordance with the Principles of the AFTA Code of Ethics.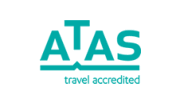 ATAS is National Industry Accreditation backed by AFTA. Global Journeys is recognised as a credible, professional travel business and we are required to annually meet the compliance benchmarks to our accreditation. ATAS Accreditation No: A11351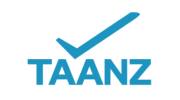 Global Journeys is a member of the Travel Agents Association of New Zealand (TAANZ). All TAANZ members must meet strict membership & financial criteria and be subject to an annual financial review by an independent Bonding Authority. All members participate in the TAANZ Bonding Scheme for the protection of the consumer.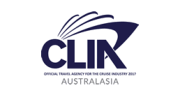 Global Journeys is an Agency Member of the Cruise Lines International Association (CLIA), and every cruise consultant at Global Journeys is also individually CLIA qualified.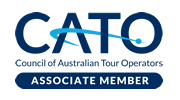 Global Journeys is an Associate Member of the Council of Australian Tour Operators (CATO). CATO members promote an ethical and sustainable style of travel and sign up to the CATO Quality Charter, ensuring the highest standards of supply and delivery of travel product.