Guided Tours
Secure your place on board one of 4,302 guided tours and let the experts share their insider knowledge and experiences, all without the hassle of driving or having to plan essential excursions and accommodation each day . With a dedicated Travel Advisor to help you on your way, enjoy exclusive savings on every departure with Global Journeys.
Popular Guided Tours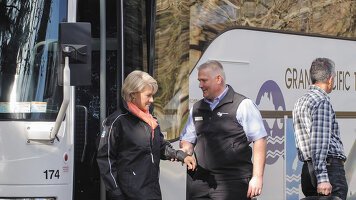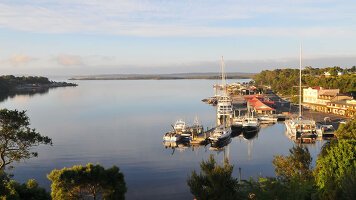 10 Days Hobart to Hobart
Operated By:
AAT Kings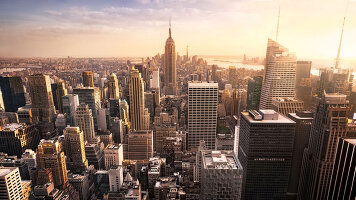 24 Days New York to Los Angeles
Operated By:
Cosmos
View all Guided Tours
Touring Your Way
Touring For All Budgets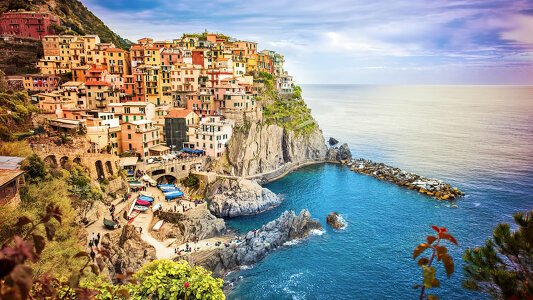 The definitive list of luxury 5 star tours guiding you to the exotic, off the beaten track and iconic destinations around the world in style.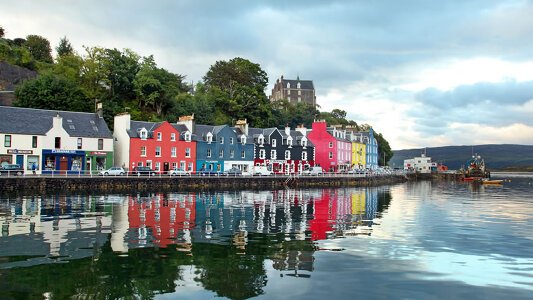 Premium 4 star tours enjoy exclusive trip inclusions, unique local experiences, skipping the queues and quality 4 star accommodation along the way.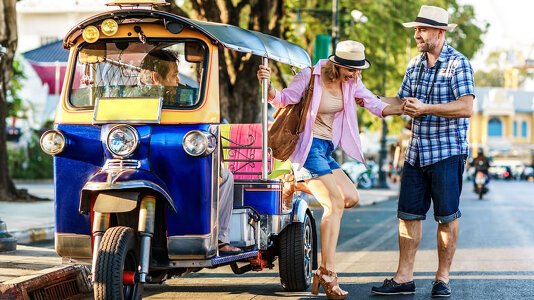 Discovering the world doesn't have to break the bank. It's all about the destination, the people you're travelling with & the experiences you choose when you get there.
Discover
Must Do Experiences and Highlights
Touring Brochures
4,302 guided and escorted tours sourced from over 240+ Operator brochures
Recent Touring Reviews
What our clients are saying about their recent guided touring experiences
Everything about this trip was magnificent. The accommodation, the bus, the journey, the driver/Guide Michael, Aerial journey over Kakadu, attractions, Katherine Gorge and the sunset river cruise dinner was just out of this world. We were the only Vegetarians/Vegans in the group and we were looked after very well in the food that was served to us. Special mention to Driver/Guide Michael who was very caring, knowledgeable, patient, witty and made the whole trip a very memorable one. Good on you mate! Jemma
...read more
and the girls in Global Journeys were very proactive, answering all our questions and more, and made sure that our above trip went smoothly. Excellent customer service.
"Untamed Pilbara and West Coast"
A great way to see the diversity of Western Australia from the red dust in the Pilbara to the pristine blue waters of the Indian Ocean. While some early starts and long days are a necessity the coach was very comfortable, cleaned daily and sanitised regularly. Be prepared for cold nights and some windy days at this time of the year. If you want to see wildflowers I would suggest taking this trip in late August/September. Global Journeys took the hassle out of organising this trip. Everything went
...read more
smoothly and a thanks to Georgie for her help.
"8 Day Brisbane to Cairns Northbound"
The trip was fantastic! The main events of each stop being Fraser Island, the Whitsundays and the great barrier reef were all wonderful. The tour operators for each of these day trips were of a very high standard. Our two tour guides Monte and Conrad were amazing kind thoughtful guys. They organised and joined us for many memorable meals. My only criticism is that they didn't give us any commentary on the places we were travelling through. I always enjoy hearing all the interesting information about
...read more
the places we were travelling through but this didn't happen.
Very enjoyable trip. The itinerary is excellent with signature visits to Bungle Bungle and Mitchell Falls. Accommodation and meals are both very good. Our tour leader is generally good, but can allow more time for activities in particular at Mitchell Falls and the gorges.
Explore More
Your guide and top tips to travelling on a guided tour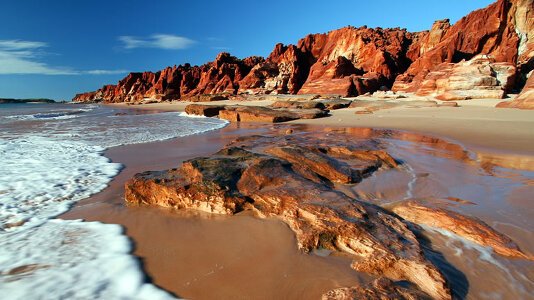 08 June, 2021
Go West And Explore
The distance between Perth and Darwin is more than 5,000 kilometres of a land so incredibly diverse, it will leave you in awe. Far from the bustling big cities lies the true wonders of Australia, and this stretch of land holds such a wealth of landscapes, wildlife and cultures...