Peru & Machu Picchu Tours
Walk in the footsteps of the Incas and visit one of the most famed places in the world - Machu Picchu. Many more wonders await on a tour of Peru, from the stunning Peruvian Andes to serene Lake Titicaca and the communities that call them home. Don't overlook the bustling cities on your Peruvian adventure, with delicious cuisine served up in Lima, the charming cobblestones of Cusco, and history aplenty in Arequipa.
Top Selling Tours To Peru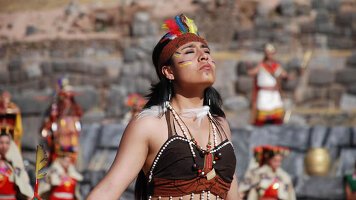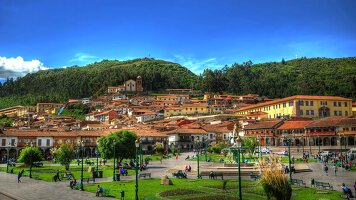 12 Days Lima to Lima
Operated By:
Globus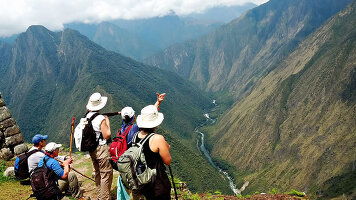 View all Peru & Machu Picchu Tours
Discover
Must do experiences and highlights on your journey through Peru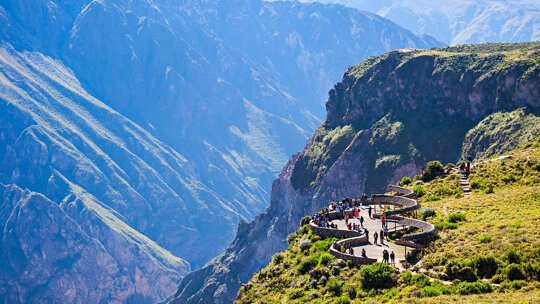 Captivating Colca Canyon
Wind through the changing scenery of the Colca Valley and soak in the views of the Colca Canyon, plummeting to depths twice as deep as its Arizonian cousin, the Grand Canyon.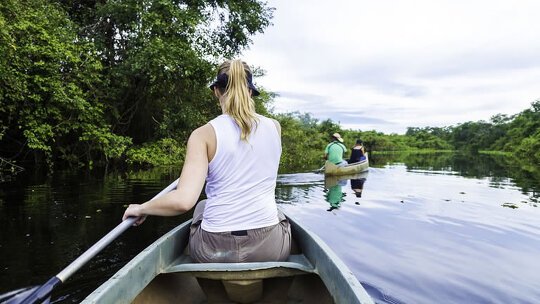 Venture into the Peruvian Amazon
Glide down river systems, canoe across lakes, stay in jungle lodges and hike though the rainforest. Enjoy spotting the native wildlife that calls this stunning ecosystem home.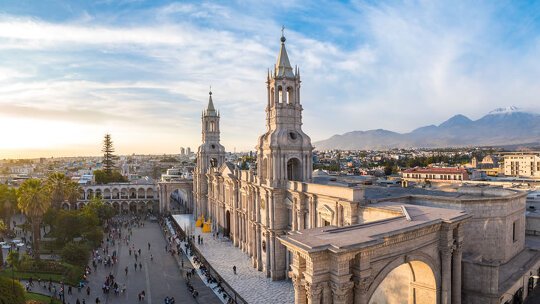 The 'White City' of Arequipa
Framed by volcanoes and principally built from white volcanic material, this colonial city boasts a World Heritage-listed centre and a superb landscape on its doorstep.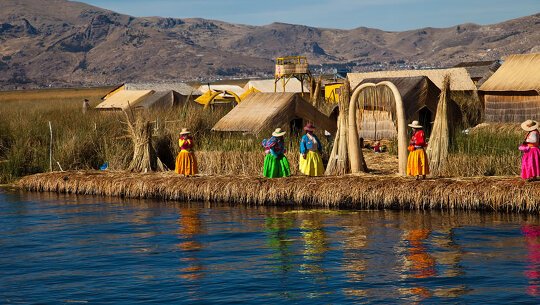 Cruise Lake Titicaca
Cruise atop Lake Titicaca to the Uros floating islands. Here you'll learn the way of life of the Uros people, who live among over 40 islands hand made from reeds. A unique lifestyle, in a beautiful setting.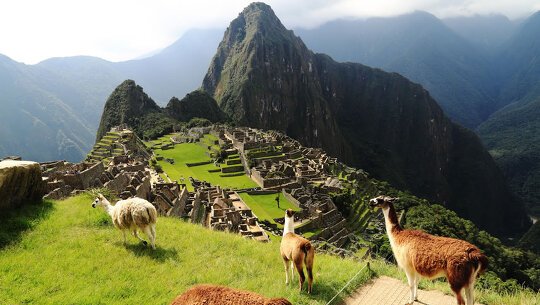 Magical Machu Picchu
Wind your way through the Sacred Valley en route to the Lost City of the Incas. Arrive by foot or by train and be rewarded with incredible views, intriguing stories, and a sensation of being surrounded by something magical.
Peru Brochures
126 tours of Peru sourced from 35 Operator brochures
Recent Reviews
What our clients are saying about their journeys through Peru
Booking with Global Journeys was easy. Intrepid are a great company to travel with. Their tour leaders are supportive and know how to organise a trip! It was flawless. Great local guides - this trip had a bit of everything and it was a great trip for a glimpse of Peru. Very fast paced and active tour!
"Amazing Inca Trail and Amazon "
The most amazing trip. The whole trip was so well organised. The price was definitely worth it. 11 flights in total. Bus rides. Boat rides. Train rides. Hiking. Camping. Amazing food. Amazing group. The only thing I'd suggest is to put in the itinerary about the flight from Lima to Cusco as it wasn't clear. I panicked thinking I had forgotten to book a flight. I'd also suggest to put on a guide about tipping and gratitudes to the guides/tour leaders etc as it was confusing at times and really needs
...read more
to be put into a spending budget. The restaurants were fantastic that we were taken to but there were some restaurants that were quite expensive and not necessarily needed. I think to eat in some local places that give you an idea of the culture would be better than eating in a 5 star restaurant. Overall, the best holiday ever. Would recommend this to anyone. Thank you for being our travel agent for this. I would definitely book another holiday through Global Journeys.
"Too much free time in La Paz."
Too much free time in La Paz. I enjoyed the trip and Machu Picchu is amazing but I think the itinerary could be improved. (Review provided by Explore Worldwide.)
"A great snapshot of Peru"
Seamless transitions between the three locations: Lima, Cusco and Puerto Maldonado. The Intrepid guides were friendly, helpful, and gave plenty of useful tips to help deal with the challenges of travelling to these areas, from mosquitoes, to personal security, to altitude sickness. The scenery was spectacular, highlighted by the peaks of the Andes contrasted with the Sacred Valley below, and the lush Amazon jungle. Highly recommend.
Popular Peru Tour Operators
Explore More
Your guide to travelling through Peru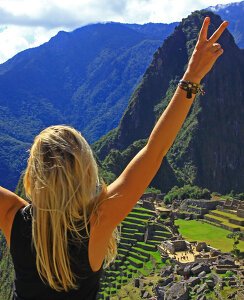 30 July, 2019
Why You Need to Book Early to Secure Your Inca Trail Trek Permit
Hiking the Inca Trail to Machu Picchu is an incredibly special experience and a privilege to undertake. Traversing the mountain passes and cloud forests over four days en route to the fascinatingly beautiful Incan citadel, and reaching it at sunrise, is an experience reserved for a lucky..