Amazon Tours & Cruises
Venture into the Amazon and discover the varied flora, abundant wildlife, and remote villages sheltered beneath the forest canopy. Uncover a treasure trove of scenic and cultural experiences with naturalists and expert local guides. Unbridled by borders, travellers can explore this incredible region on a small group adventure, guided tour or cruise of South America encompassing Brazil, Peru, Bolivia or Ecuador.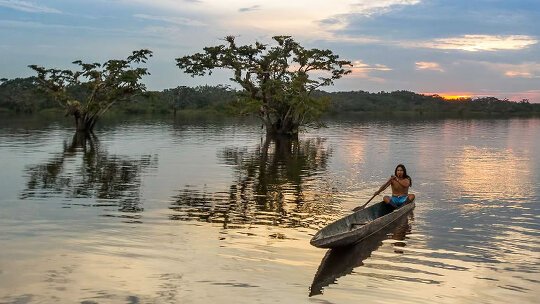 Get an insight into the local way of life during a village stay. Experience traditional ceremonies and jungle walks hosted by local community members.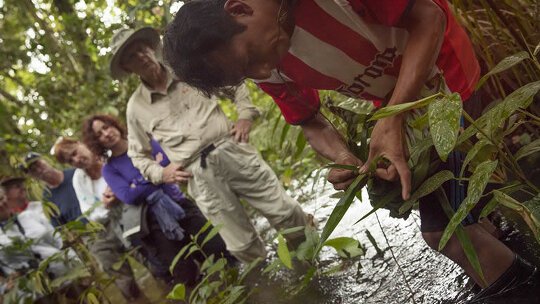 Discover the local relationship with the forest from native guides as you fish for piranhas, learn about medicinal plants, and test your blowgun skills.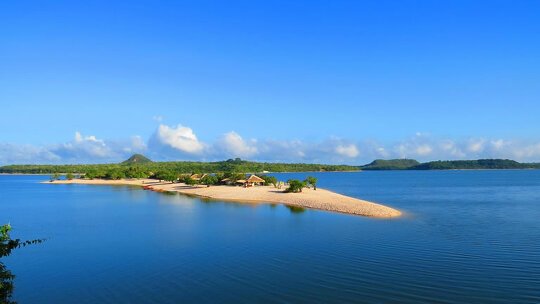 Ringed by white sand and idyllic clear waters, this riverside town is perfect for relaxing against a backdrop of lush forest and Amazonian folk music.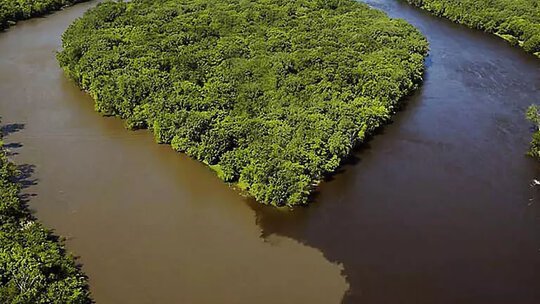 Cruise to the starting point of the Amazon where Rio Negro's dark waters converge with the coffee-coloured Rio Solimões. These streams run side by side for kilometres before marbling together in a spectacular natural display.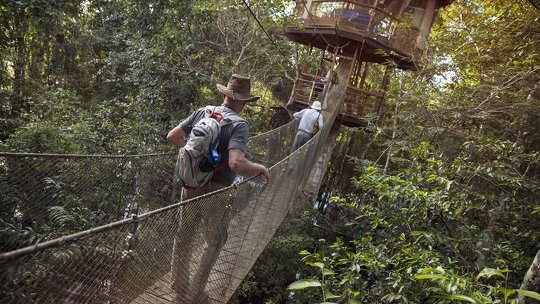 Watch for monkey species, giant otters, and camouflaged sloths on a canoe ride along the Amazon or take a canopy walk to observe exotic birdlife. For a different perspective, join a naturalist guide as nocturnal life stirs after dark.