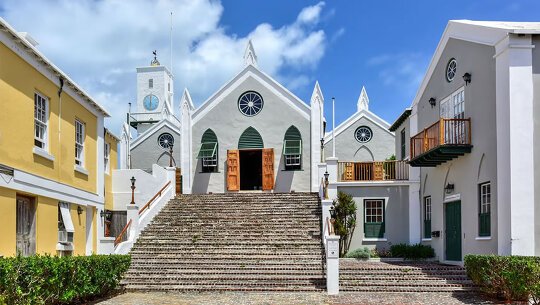 Dating back to the 1600s, this early illustration of an English colonial town retains its charm from the authentic architecture to its steadfast forts.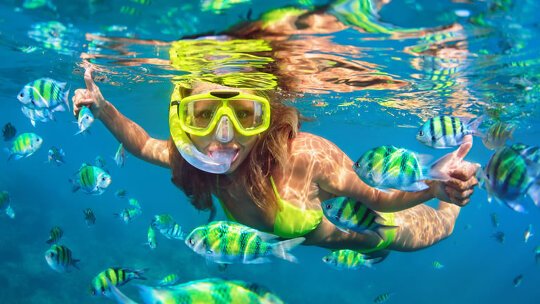 Don a snorkel to check out the colourful reefs and shipwrecks below the surface. An underwater world just as captivating as the one above.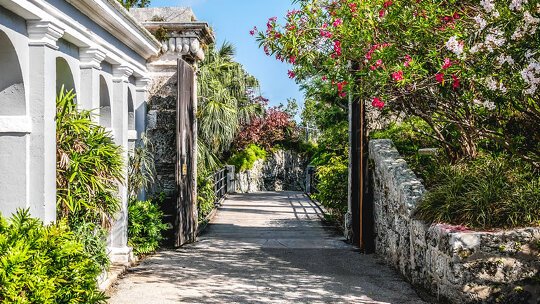 Stroll along Front Street, a bustling waterfront promenade lined with colourful Victorian buildings or wander the grounds of nearby Fort Hamilton.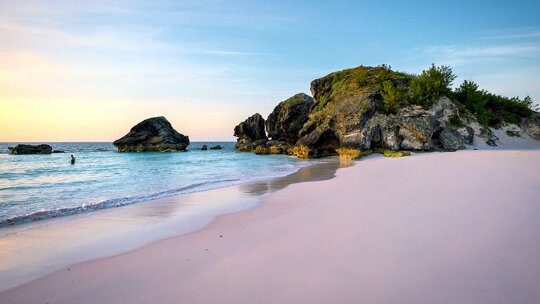 Soak up some sun at one of Bermuda's iconic pink sand beaches. Relax on the shore awash in a pastel hue, enjoy a refreshing swim in the crystal clear water, and enjoy being on island time listening to the soothing sound of the waves.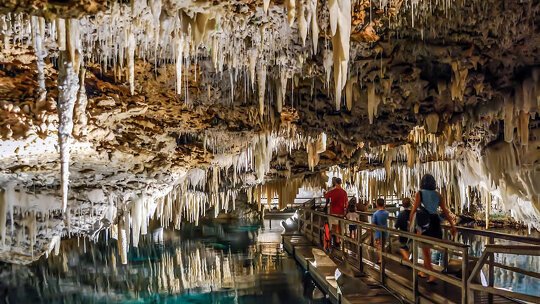 Wander the wooden pontoon that winds through the spectacular Crystal Caves. This underground world is framed by gleaming stalactites and stalagmites and water so clear you can see the cave floor some 16 meters below its surface.