Chile Tours
Awash with phenomenal landscapes, national parks and unique culture, Chile stands every bit as tall as its photogenic neighbours Peru, Argentina and Bolivia. Explore the Torres del Paine National Park, and the Ultima Esperanza in Patagonia, the colourful coastal town of Valparaiso and Santiago's bohemian Barrios Bella Vista on one of 44 guided holidays and small group tours to Chile and her neighbours.
Popular Chile Tours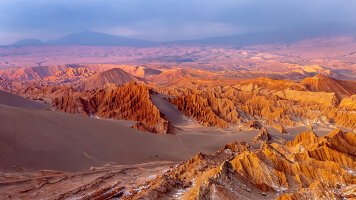 8 Days Santiago to Santiago
Operated By:
Scenic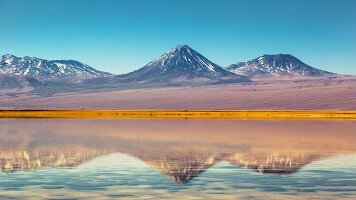 16 Days Santiago to Lima
Operated By:
Scenic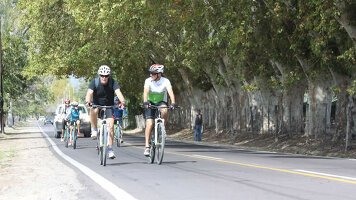 View all Chile Tours
Discover
Must do experiences and highlights on a Chile tour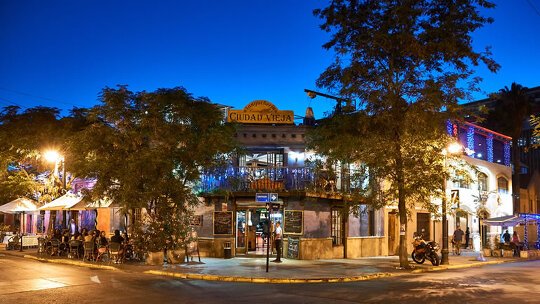 Santiago
Visit the Barrio Bella Vista, Santiago's bohemian quarter, brimming with restaurants, boutiques, avant-garde galleries, bars and clubs. Observe the relaxed life of Chile here.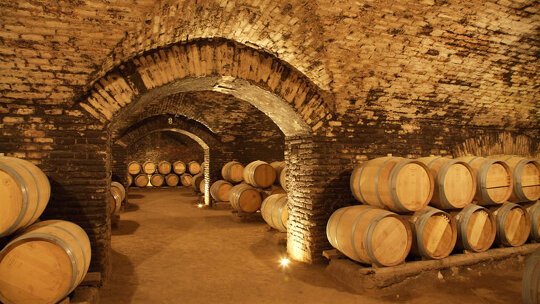 Wine Tasting at Concha y Toro
One of Chile's oldest vineyards, visit cellars dug deep into the earth, wander through picturesque gardens and sample wines from one of Chile's best.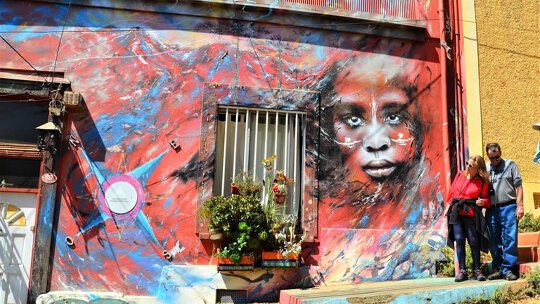 Colourful Valparaiso
Street art and colourful buildings hug the hills of Valparaiso, Chile's 'Jewel of the Pacific'. Explore the narrow streets, relax on the beach and explore the lively wharves.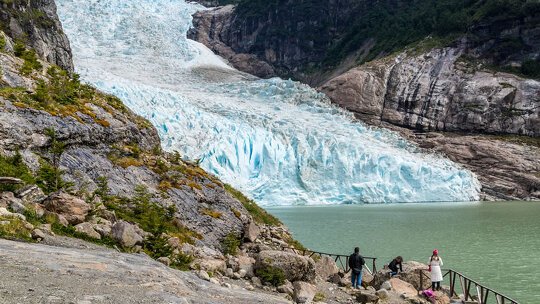 Cruise Ultima Esperanza
Cruise the fjords, inlets, and channels that weave together to become Ultima Esperanza Sound. Fringed by steep cliffs, mountains and caves you can witness sea lions, plunging waterfalls, and ice-floes. Dock to hike to the stunning Serrano Glacier.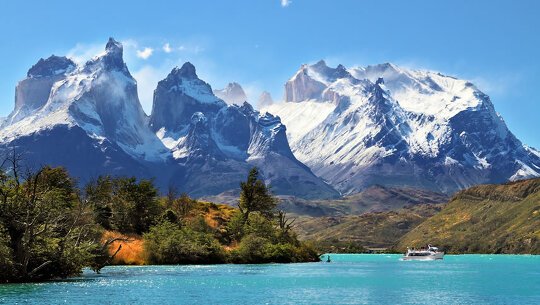 Torres del Paine National Park
See glacier carved fjords and subpolar forests, dominated by the serrated peaks of Torres del Paine. Vivid turquoise colours the lake and red wildflowers brighten the plains. Home to foxes, pumas, guanacos, rheas, and large birds of prey.
Chile Brochures
44 Chile trips sourced from 21 Operator brochures
Recent Reviews
What our clients are saying about their journeys to Chile
"An unforgettable adventure"
Group travel was a new thing for us and South America was a destination that we approached with trepidation but the lure of remote Patagonia provided the inspiration to overcome our fears. We met our fellow travellers in the city of Buenos Aires, the vibrant home of the tango with a history that enveloped us with both intrigue and admiration. It's a city with a European heart and a modern skin whose soul comes from its inhabitants who love life, eat late and gather in the cafés to chat away the night.
...read more
Our group of 18 were all of similar age with a spirit for adventure and a knack for loving life – a perfect fit. We spent the next 17 days in one of the most fascinating destinations on the planet and thanks to Global Journeys and Explore it ran like a finely tuned Swiss watch, never missing a beat. Our tour guide was a delight and made sure our every need was met and with an impeccable plan for every stop, soon gained our confidence that every recommendation would provide the best possible outcome. The itinerary was amazing encompassing the most breathtaking scenery; Tierra del Fuego and the city of Ushuaia was the conduit to the Beagle Channel and the infamous Cape Horn. Across the border into Chile and Torres del Paine National Park with its snow covered peaks, soaring Condors and abundant wildlife was the perfect backdrop for many a trek. Further north and back into Argentina, the Perito Moreno Glacier was mesmerising as it creaked and groaned and shed its ice into the waters of Lago Agentino. El Chalten was a remote mecca for hikers and climbers and the track to Mt Fitz Roy provided a challenge for those who were brave or a more gentle surprise for those who were not. The Iguazu extension was a complete contrast to the south and we were plunged into tropical jungle and the river itself on one of the many boat tours that ferry you to the base of the falls. It was an unforgettable journey that will inspire us to explore more of this remarkable continent.
We took a trip to Patagonia with Global Journeys/G Adventures and it was the best we could ever have had. Everything was taken care of, the guides were great and went the distance to add on extras so we could experience what the locals did. Response was quick as well, thanks Jemma for the wonderful trip.
Totally enjoyable. Only downside is too many optional expensive extras are mentioned and you never know what you have missed. (Review provided by Explore Worldwide.)