South America Tours
Discover the icons of South America including UNESCO's Machu Picchu set high in the Andes Mountains and the volcanic archipelago of the Galápagos, to the jungles of the Amazon and the grasslands, deserts and glacial fjords of Patagonia in Chile on one of 406 guided and self-guided adventures through this unique and diverse continent bursting with life and culture.

Popular South America Tours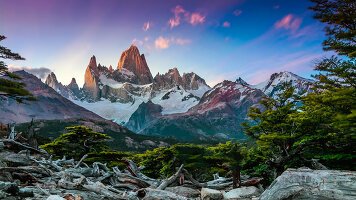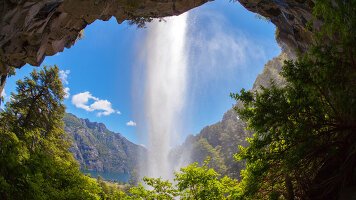 19 Days Rio de Janeiro to Lima
Operated By:
Cosmos
View all South America Tours
Popular Destinations
Discover
Some of the Must Do Experiences in South America
Travel Your Way
South America Brochures
406 South America trips sourced from 40 Operator brochures
Latest Reviews
What our clients are saying about their journeys through South America
"An unforgettable adventure"
Group travel was a new thing for us and South America was a destination that we approached with trepidation but the lure of remote Patagonia provided the inspiration to overcome our fears. We met our fellow travellers in the city of Buenos Aires, the vibrant home of the tango with a history that enveloped us with both intrigue and admiration. It's a city with a European heart and a modern skin whose soul comes from its inhabitants who love life, eat late and gather in the cafés to chat away the night.
...read more
Our group of 18 were all of similar age with a spirit for adventure and a knack for loving life – a perfect fit. We spent the next 17 days in one of the most fascinating destinations on the planet and thanks to Global Journeys and Explore it ran like a finely tuned Swiss watch, never missing a beat. Our tour guide was a delight and made sure our every need was met and with an impeccable plan for every stop, soon gained our confidence that every recommendation would provide the best possible outcome. The itinerary was amazing encompassing the most breathtaking scenery; Tierra del Fuego and the city of Ushuaia was the conduit to the Beagle Channel and the infamous Cape Horn. Across the border into Chile and Torres del Paine National Park with its snow covered peaks, soaring Condors and abundant wildlife was the perfect backdrop for many a trek. Further north and back into Argentina, the Perito Moreno Glacier was mesmerising as it creaked and groaned and shed its ice into the waters of Lago Agentino. El Chalten was a remote mecca for hikers and climbers and the track to Mt Fitz Roy provided a challenge for those who were brave or a more gentle surprise for those who were not. The Iguazu extension was a complete contrast to the south and we were plunged into tropical jungle and the river itself on one of the many boat tours that ferry you to the base of the falls. It was an unforgettable journey that will inspire us to explore more of this remarkable continent.
We took a trip to Patagonia with Global Journeys/G Adventures and it was the best we could ever have had. Everything was taken care of, the guides were great and went the distance to add on extras so we could experience what the locals did. Response was quick as well, thanks Jemma for the wonderful trip.
Booking with Global Journeys was easy. Intrepid are a great company to travel with. Their tour leaders are supportive and know how to organise a trip! It was flawless. Great local guides - this trip had a bit of everything and it was a great trip for a glimpse of Peru. Very fast paced and active tour!
What an amazing adventure from starting in the Amazon to finishing in the Galápagos Islands it all went as smooth as. Our tour manager knew her stuff and ensured a seamless trip with all the flights and hotels. The local guides were very good, friendly and knowledgeable with lots to see and do every day. I highly recommend Global Journeys and will use them again and will do another Cosmos adventure.
Explore More
Your guide to travelling through South America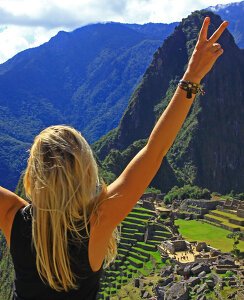 30 July, 2019
Why You Need to Book Early to Secure Your Inca Trail Trek Permit
Hiking the Inca Trail to Machu Picchu is an incredibly special experience and a privilege to undertake. Traversing the mountain passes and cloud forests over four days en route to the fascinatingly beautiful Incan citadel, and reaching it at sunrise, is an experience reserved for a lucky..