South America Cruises
All aboard for a spectacular cruising adventure discovering the treasures of South America. Relish incredible wildlife encounters as you cruise the Galapagos Islands, glide through the stunning fjords of the Chilean coast, enjoy a tango show in Buenos Aires, and experience the highlights of Brazil. Cruise around Cape Horn, visit the Falkland Islands or brave the Drake Passage and take a look at our Antarctic cruises.
Top Selling South America Cruises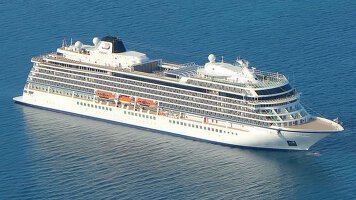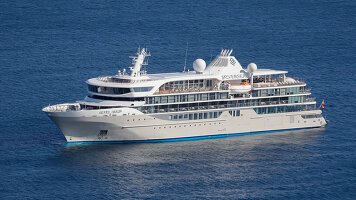 8 Days Baltra Island to San Cristobal Island
Operated By:
Silversea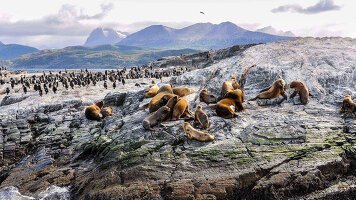 18 Days Valparaiso to Buenos Aires
Operated By:
Hurtigruten
View all South America Cruises
Popular Destinations
Discover
Popular experiences you can enjoy on a South American cruise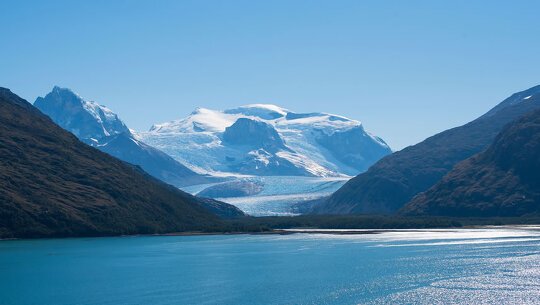 The Chilean Fjords
Glide atop serene waters, by cascading waterfalls and glistening blue glaciers that dance in the sunlight next to your cruise ship, Zodiac or kayak.
Tango in Buenos Aires
Get a taste of Argentina as you enjoy a tango performance street side or over an authentic dinner, a quintessentially thrilling experience.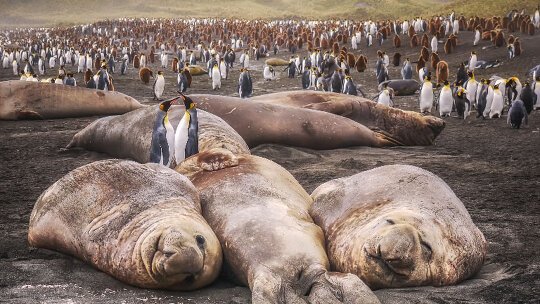 Head ashore to discover the large populations of penguins, seals, and albatross that reside here or stick to the water for a kayaking adventure.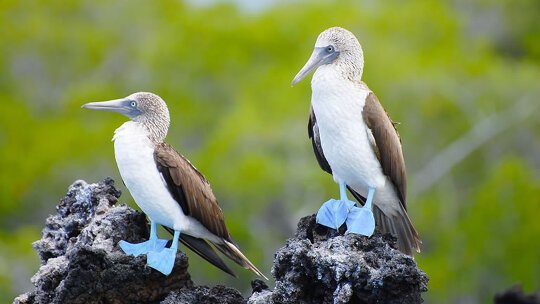 Swim with rays, snorkel with sea turtles, watch sea lions playing, spot pink flamingos and blue footed boobies, and get up close to the abundant wildlife that calls this incredible archipelago home.
South America Cruise Brochures
267 South American cruises sourced from 34 Operator brochures
Recent Reviews
What our clients are saying about cruising around South America
"Inspiring trip to the Galapagos"
It was a fun, inspiring trip. Actually 1 day in a hotel on the islands and 3 days on a boat. The food was very good. The CEOs were amazing.
Excellent trip of a lifetime. The wildlife is amazing and we would recommend it to anybody who loves seeing new and interesting wildlife, snorkelling and adventure. The Daphne was a great boat with excellent crew who looked after us very well. Our guide Jose was very passionate, entertaining (especially reinacting the mating ritual of the Blue Footed Boobie bird) and approachable. It was great being onboard with a small group of fellow travellers (12 in our group) which allowed for good conversa
...read more
tion.
Fantastic trip, accommodation was really good - small family operated hotel so got a real feel of staying local instead of big city hotel. The boat Daphne was excellent, best decision to go for a small number tour, other travel guests were great, easy going, and well matched age bracket. Food on board was beautiful if anything there was way too much. Cabin size yes they are small and a bit cosy but you are only in there to sleep. Boat was spotlessly clean, crew brilliant, helpful, funny, take pride
...read more
in their work, and safety was always top priority. Guide - Jose - this man was one of the best guides we have ever had in our travels. He was passionate about his islands and his knowledge on wildlife, history, and the environment was remarkable. Was never phased when asked one of those stupid questions that other travellers eye roll at. Great tour - highly recommend, but due to physical activity of shore landings, walking, it is not for elderly travellers.