South Korea Tours
South Korea is quickly becoming one of the most talked about travel destinations on the planet, and with a range of experiences, beautiful landscapes and 5,000 years of culture and history to uncover, it's no wonder why. Choose from 18 tours of South Korea that showcase the cityscapes, scenery, traditions, history and cuisine of this fascinating and captivating country.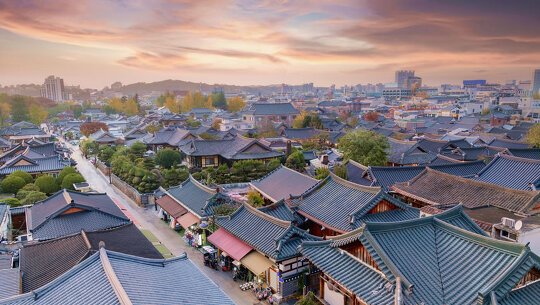 Stroll through the gorgeous lanes of Jeonju Hanok Village where traditional wooden homes flank the streets and pretty curved roofs line the horizon.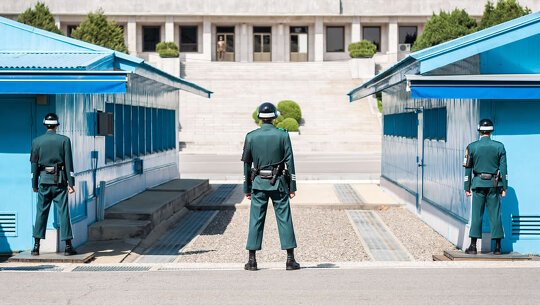 Visit the Demilitarised Zone separating North and South Korea with a Military escort, a buffer flanked by more than a million soldiers on high alert.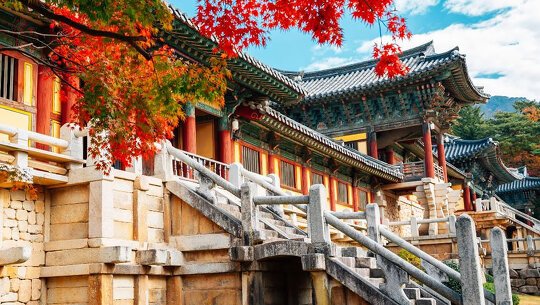 Visit the beautiful Bulguksa Temple where you can join monks for a traditional meal, a meditation or yoga session, and enjoy a unique overnight stay.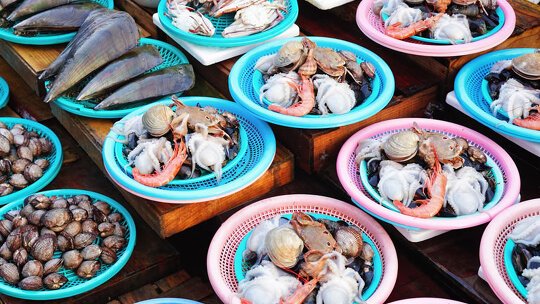 Indulge your senses in this bustling port city punctuated by beaches and temples. Visit the iconic Jalgalchi seafood market and sample delicious traditional fare overlooking the ocean.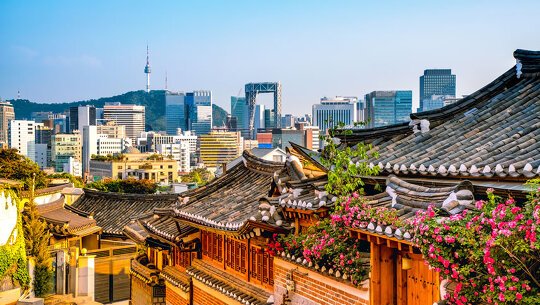 Old meets new in a striking collision of traditional temples and contemporary skyscrapers in this charismatic city. Ascend N Seoul Tower to take in the panoramic views from the observation deck.