Japan Tours
Discover cosmopolitan Tokyo, explore the cultural heart of Kyoto, and enjoy local insider experiences in Japan's rural villages. Appreciate the natural beauty of Mt Fuji and Oirase Gorge, enjoy a traditional tea ceremony, and see skyscrapers and zen gardens coexisting in chaotic serenity. Experience the bullet trains on a rail journey or explore this country of contrasts on a small group or escorted coach tour of Japan.
Popular Japan Tours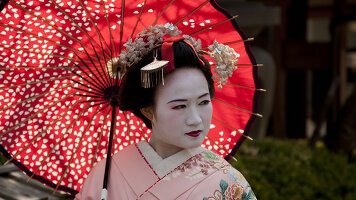 13 Days Tokyo to Osaka
Operated By:
Trafalgar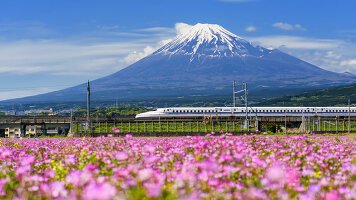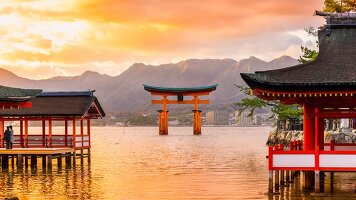 10 Days Tokyo to Kyoto
Operated By:
Globus
View all Japan Tours
Popular Travel Styles
Discover
Must do experiences and highlights when you tour Japan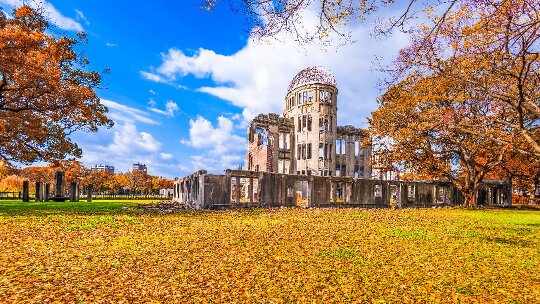 Be Moved in Hiroshima
Visit the Peace Memorial Park and Museum to gain insight into the city's dark times. Meet a survivor whose narrative will bring that era to life.
Fushimi Inari-Taisha
One of the many monuments that make Kyoto so special, this shrine is embellished by over 5000 vermilion torii gates decorating the forest trails.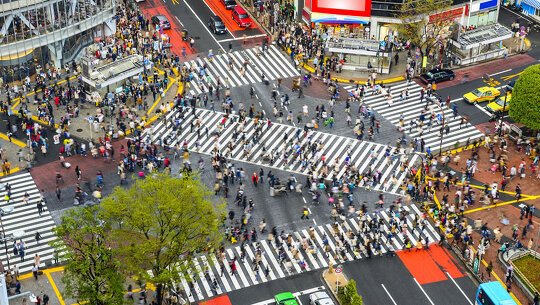 Shibuya Crossing
Explore the bustling cityscape of Tokyo, including busy Shibuya crossing which sees roughly 2,500 people cross in unison at the change of lights.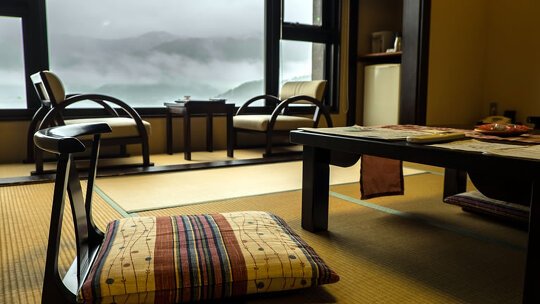 A Traditional Ryokan Stay
Immerse yourself in Japanese culture, don a robe, sip green tea on tatami mats, soak in an onsen, and rest your head on traditional bedding laid out for you as your ryokan transforms in the evening.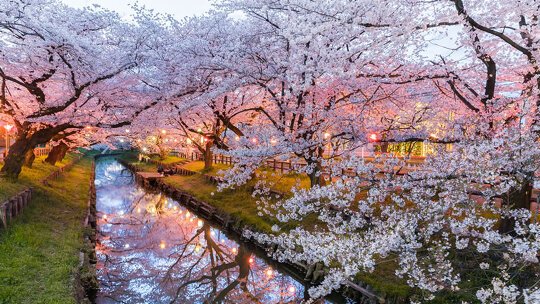 Cherry Blossom Season
If you want to see Japan dusted with delicate blooms, then plan to visit in springtime. The cherry blossom season usually peaks between late March and mid-April depending on the weather.
Japan Brochures
70 Japan trips sourced from 35 Operator brochures
Recent Reviews
What our clients are saying about their journeys to Japan
"Japan: Ramen & Railways"
The six day trip was a good introduction to three cities Tokyo, Takayama and Kyoto. For our trip we had Shoichi Marumaya as our tour guide. The tour guide was extremely knowledgeable, as he was native Japanese. He frequently talked about local cuisines, daily lives of locals and in depth backgrounds to traditions. The highlight of the trip was Takayama, in which the group stayed in a traditional inn and experienced the Japanese onsen. Compared to the frantic pace of the busy cities, it was a very
...read more
different experience. The accommodation was the best in the traditional inn in Takayama. The Grids in Tokyo was comfortable and clean. However, the Grids hostel in Kyoto with 6 persons in one room was a little crowded.
Our trip started with Typhoon Hagibis coming through Tokyo. Whilst this was concerning our tour guide Yuki made everyone feel at ease and kept our moods buoyant for the days ahead.
"Enjoyable tour through Japan"
We arrived in Tokyo 2 days before the start of the tour. We managed to navigate the metro system to visit some additional attractions not on the tour. Aki was our guide who was very knowledgable and was very helpful with advice. Our group comprised of 16 and we all enjoyed each other's company. It was very hot and humid for our tour which slowed us down a bit. There was quite a lot of walking and steps to climb when visiting temples and shrines so we were quite tired at the end of each day.
...read more
The highlights of the tour were Tokyo, Takayama where we visited the thatched houses and stayed in a beautiful hotel in the Alps which had a thermal spa and beautiful scenery. Kyoto was enjoyable, Temple of the Gold Pavilion and the Adachi Museum of Art and Gardens. Hiroshima was special and very emotional and of course the bullet trains were amazing. Our tour ended in Osaka but unfortunately we did not have time for sightseeing. I would suggest adding on an extra day to spend some time in Osaka. On reflection I think November would have been a better month to travel, a bit cooler and you would see the autumn colours. The accommodation on the most part was good, perhaps the location could have been better in some cases. The optional tours were good, we did Mt Fuji which was covered in fog but an enjoyable day and Nara. I would suggest booking your optional tours from home in advance as we did not thinking we could book at the start of the tour as we have done on other tours, Cosmos included. In this case we were told that the tours could be booked out but luckily we were able to be included. On booking the tour it would be advisable for Cosmos to inform people of the importance of pre-booking the optional tours. It would have been good to have some included meals so that the group could socialise. We had difficulty ordering meals due to the menus being in Japanese and staff not speaking English. We had to resort to 7 Eleven and Starbucks at times due to the communication problem. A few group dinners with our guide would have helped and taken the stress out of selecting food. We did manage to find a pub and had a hamburger and chips one night. All in all despite the challenges we had a wonderful time with lots of laughs and memories to cherish.
"Great way to see the highlights of Japan"
Jemma at Global Journeys provided another smooth booking and this was my first tour with Collette. I was glad to be on a tour in view of the language barrier and also to learn about day to day life and background info which I otherwise wouldn't have known. Our tour guide Tomoe went beyond her call of duty to provide maps and info and suggestions when asked. The accommodation was excellent; rooms were larger than expected for a solo traveller and the hotels had great locations. Being vegetarian
...read more
was challenging but this was expected. All in all, there was a great balance of free time and designated sights and a good group of 32. This tour gave a great overview of Japan.
Explore More
Your guide to travelling through Japan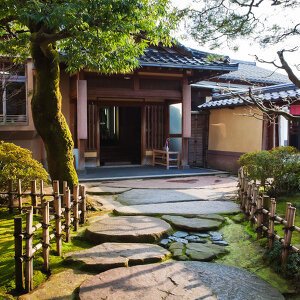 08 August, 2019
Discover Japan's Historic Districts
If it is the country's rich history that draws you to Japan, then no doubt you'll want to spend some time exploring the historic districts that boast fascinating narratives and well preserved illustrations of a time gone by. Keep an eye out for these areas of interest on your Japan tour..