Asia Tours
Tour India's Golden Triangle, trek Everest Base Camp, marvel at Japan's shrines, or stay in a traditional Ger Camp in Mongolia on one of our unforgettable Asia tours. See the Terracotta Warriors standing resolute, drift atop Halong Bay in a traditional junk boat, visit the hilltribes in Thailand on a guided tour, or set off on a Mekong river cruise through Vietnam and Cambodia.
Popular Asia Tours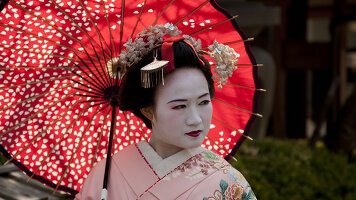 13 Days Tokyo to Osaka
Operated By:
Trafalgar
13 Days Ho Chi Minh City to Siem Reap
Operated By:
APT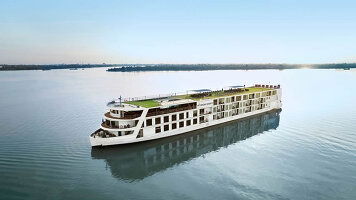 13 Days Siem Reap to Ho Chi Minh City
Operated By:
APT
View all Asia Tours
Explore By Region
Popular Travel Styles
Discover
Must do experiences and highlights on a tour through Asia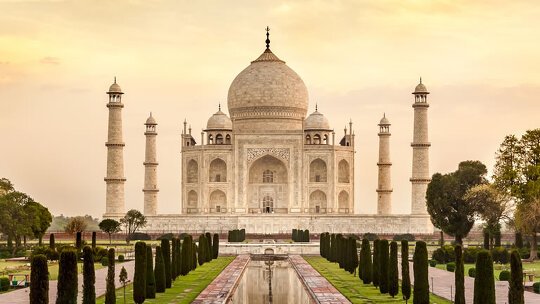 Taj Mahal at Sunrise
Share a moment of collective wonder as a golden glow envelops the iconic marble dome, throwing impressive poolside reflections. It's everything you dream it to be.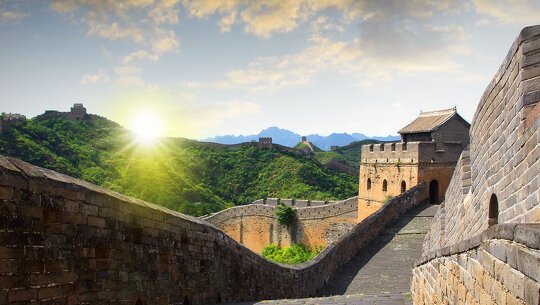 Walk on The Great Wall
Take in views of fortified stone winding its way into the distance while underfoot are foundations and legends shaped over 2000 years ago.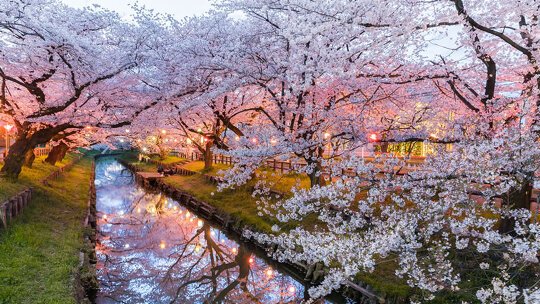 Japan's Cherry Blossoms
Pastel hues dust the countryside and cityscapes of Japan in springtime. Colourful petals cling to gnarly branches and fall like delicate snowflakes embellishing an already beautiful country.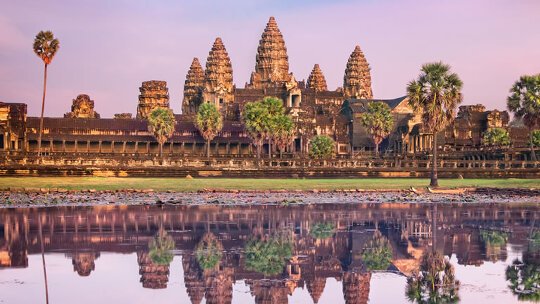 The Temples of Angkor
There is a reason Angkor Wat features on Cambodia's national flag. A symbolic monument that captures cultural and religious ideals, artistic prowess, and the hearts of visitors with its intricate design and commanding presence.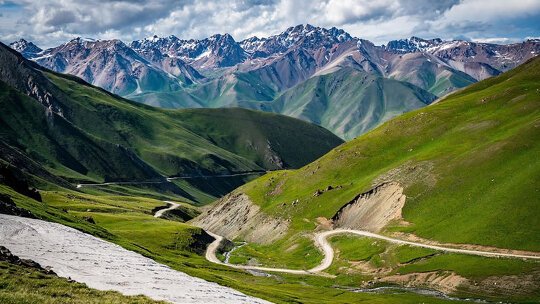 Secrets of the Silk Road
Swap the beaten path for one forged by early traders of commodities and cultures. Travel through Central Asia admiring incredible natural landscapes, relics of dynasties past, and the welcoming warmth of locals.
Asia Brochures
827 Asia trips sourced from 40 Operator brochures
Recent Reviews
What our clients are saying about their journeys to Asia
"Exciting trip in Sri Lanka"
We have just arrived home from our 17 day trip with Bunnik to Sri Lanka, an amazing country with so much history. Our guide Priya was very knowledgeable, entertaining and made us very much at home in his beautiful country. Our group of 17 was very compatible and the bus we travelled in was an excellent size which gave us all plenty of room to move around seats to view the countryside. Hotels were excellent and the meals, what can you say, the very best of Sri Lankan cooking especially the locals
...read more
that opened up their houses to prepare beautiful curries from their home grown ingredients. Staying at Yala National Park was one of the highlights with seeing so much of the wildlife and the skill of the Jeep drivers. Other highlights were climbing Lion Rock and the history surrounding the palace built on the top, the train trip from Nuwara Eliya through the tea plantations and learning so much about the history of this magnificent island. A very well organised trip by Global Journeys, Bunnik and our guide Priya, thank you.
As usual we found this Cosmos tour excellent value for money. Our tour leader Viet was knowledgeable and made the tour easy and stress free. We were amazed at the little cultural extras that were arranged for the group that weren't on the itinerary. Highlights for us were the Ha Long Bay cruise, the Dragon Bridge at Da Nang and the fabulous food. A chance drop in to a Vietnamese wedding was an unexpected delight and was apparently culturally acceptable and gave the bride and groom good luck. We learnt
...read more
a lot about the Vietnamese people and culture from Viet. He went out of his way to make the holiday fun and enjoyable. Booking with Global Journeys was easy even though we were a late booking. Overall this tour is highly recommended.
"Great taste of a beautiful country"
Laos was unexpectedly surprising and we were very impressed with this tour. The people are very laid back and Vang Vieng and Luang Prabang are both incredible places. Great tour overall and Georgie was fantastic as always. Highly recommend.
"Nice small group cruise"
This cruise is really well organised and goes where a lot of the bigger cruise boats do not go. G Adventures supports small local operators for their day trips and this was evident in a number of places as other tourists were not to be seen e.g. brick making, mule ride, hand made pottery, lunch at training restaurant, etc. Tour Leader (or Chief Experience Officer, CEO, as they are officially called) was very helpful and efficient especially when I had an unexpected trip to hospital. The cabins are
...read more
a reasonable size for a small boat and there is a great sun deck upstairs which could be used anytime. Staff were helpful and most spoke enough English to be understood. Food was simple, varied and plentiful. Dinner was 4 course and special diets catered for, breakfast was a hot and cold buffet with your choice of cooked eggs, so plenty of options. Omelettes were best I've had. Would certainly travel with them again.
Explore More
Your guide to travelling through Asia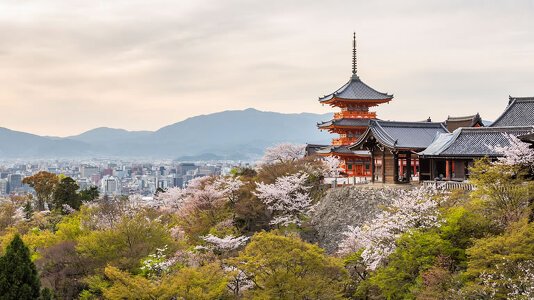 31 October, 2019
Back-Roads Introduce Fresh Journeys (and a New Destination) to Their Asia Collection
Back-Roads has added four new itineraries to their Asia small group tour collection, including two journeys to Japan for the very first time. Lovers of Back-Roads who may have experienced their boutique trips in Europe, the UK or USA can now enjoy the Back-Roads experience in Japan as well as..