Mekong River Cruises
Experience iconic temples, palaces and pagodas, colourful markets, ancient culture, history and local flavours amongst the fascinating places you'll visit along the Mekong River onboard your luxurious river cruise. Be blessed by Buddhist monks, explore life on the backwaters by sampan, visit the opulent Royal Palace and be humbled by Cambodia's historic sites. Explore the contrasts of Cambodia and Vietnam on a Mekong river cruise.
Popular Mekong River Cruises
14 Days Ho Chi Minh City to Siem Reap
Operated By:
APT
13 Days Ho Chi Minh City to Siem Reap
Operated By:
APT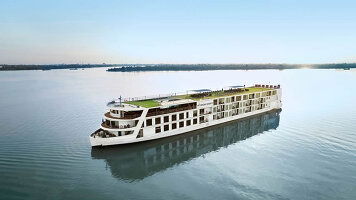 13 Days Siem Reap to Ho Chi Minh City
Operated By:
APT
View all Mekong River Cruises
Discover
Must do experiences and highlights along the Mekong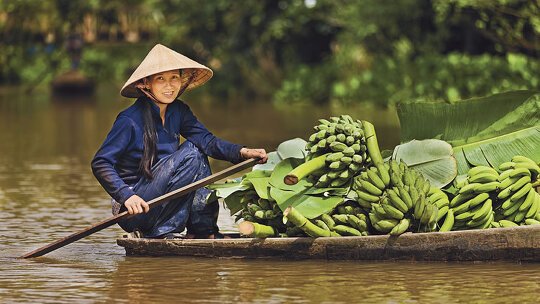 View Life from a Sampan
Glide through the backwaters of the Mekong by sampan to see traditional floating homes, visit local artisans, observe religious sites, and stop by floating markets.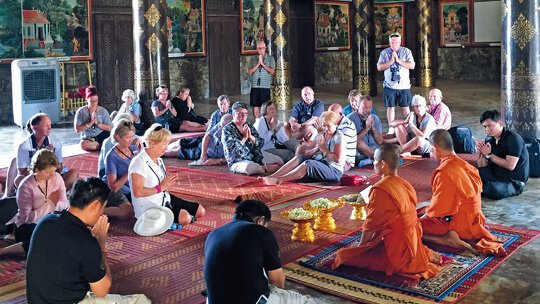 Blessings at a Monastery
Be blessed by Buddhist Monks when you visit a traditional monastery. Breathe in the peace and tranquillity of the ornate temple and the serene monks.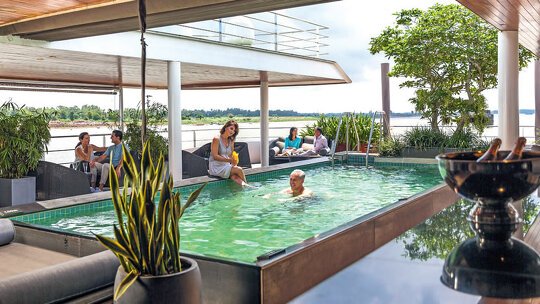 Cruise Life Mekong Style
With onboard cuisine bursting with regional flavours, the spa for relaxation and sunset drinks on the deck, life on the Mekong is blissful.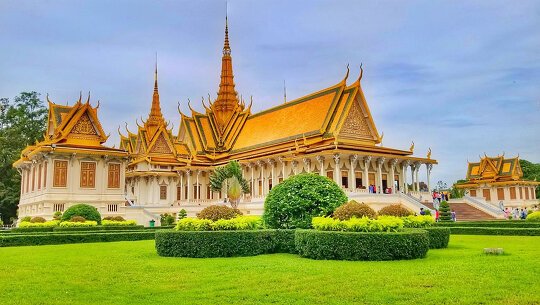 The Royal Palace
Visit the Royal Palace in Phnom Penh to witness the impressive throne room. The nearby Silver Pagoda, with Italian marble steps and silver tiles on its floor, houses a Baccarat crystal emerald Buddha.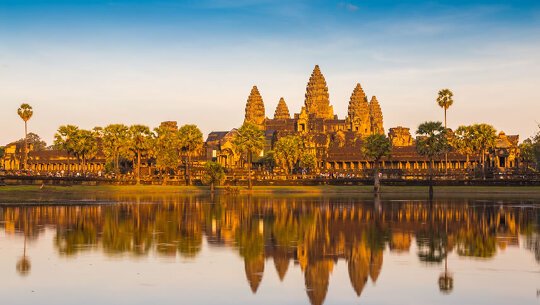 The Temples of Angkor
Visit the impressive temple complex of Angkor, where Angkor Wat stands tall like a crowning jewel overlooking sprawling grounds and a collection of intricately designed monuments.
Mekong River Cruise Brochures
70 Mekong river cruises sourced from 11 Operator brochures
Recent Mekong Cruise Reviews
What our clients are saying about their journeys along the Mekong
"Nice small group cruise"
This cruise is really well organised and goes where a lot of the bigger cruise boats do not go. G Adventures supports small local operators for their day trips and this was evident in a number of places as other tourists were not to be seen e.g. brick making, mule ride, hand made pottery, lunch at training restaurant, etc. Tour Leader (or Chief Experience Officer, CEO, as they are officially called) was very helpful and efficient especially when I had an unexpected trip to hospital. The cabins are
...read more
a reasonable size for a small boat and there is a great sun deck upstairs which could be used anytime. Staff were helpful and most spoke enough English to be understood. Food was simple, varied and plentiful. Dinner was 4 course and special diets catered for, breakfast was a hot and cold buffet with your choice of cooked eggs, so plenty of options. Omelettes were best I've had. Would certainly travel with them again.
"Mekong River Cruise with Travelmarvel"
The whole trip was a very enjoyable experience - there is no better way to explore Cambodia and Vietnam than by river boat! Global Journeys made the whole booking process simple and stress free - all information was readily available and any questions I had were answered promptly and professionally by Hannah. I will definitely book future trips through Global Journeys. Travelmarvel exceeded my expectations. The pre and post accommodation was of a high standard and the cruise itself outstanding.
...read more
The cabins on La Marguerite were larger than expected and the included excursions extensive. The highlight of the trip was the amazing tour director, guides and crew - all locals with their own stories to tell. We had many opportunities to visit local communities and explore places outside the normal tourist sites. The tour group (79 people, mainly from Australia and Britain) was divided into three smaller groups for each excursion which made disembarking and embarking the river boat a very organised process. We look forward to future trips with Travelmarvel.
"Enjoyable Vietnam and Cambodia Tour"
Great handling by Jodie and very enjoyable trip. APT tour Director Dom stands out as outstanding and professional. All went well and me and my son made some wonderful memories for life!
"Value for money cruising on the Mekong"
Just returned from G-Adventures Mekong 8 day cruise and can thoroughly recommend. Trip is at a leisurely pace, boat accommodation is basic but comfortable and we were well looked after in the meals department. The crew and tour guide from G-Adventures were first class and we disembarked each day to a new local adventure. Only downside was the five hour bus ride on day 1 to the departure port - I understand that this is now the normal procedure regardless of river levels. G-Adventures delivered on
...read more
their itinerary and the tour was great value for money when compared to alternative operators.
Explore More
Your guide to cruising the Mekong and travelling through South East Asia
14 September, 2018
10 Reasons to Take a Mekong River Cruise
The Mekong Delta is a hub of scenery, history, culture and cuisine. The Mekong River winds its way through the beautiful landscapes of Vietnam and Cambodia and is the perfect gateway to uncover the deep traditions, moving archaeological sites and remnants of a tumultuous past that sit beyond..