14 August, 2018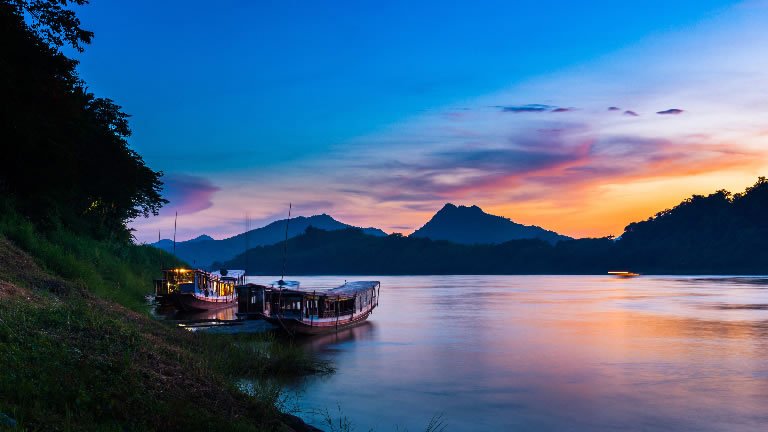 Mekong River cruises through Cambodia and Vietnam operate for most of the year but not between early May and late-June. The rest of the year sees a varied climate from hot and dry in March through to May, a wet season spanning from July through to October, and a cooler patch between November and February. Many people prefer to travel in these slightly cooler months, however, the average low rarely falls below 20°C (68°F) and highs still sit around 30°C (86°F).
In South East Asia the wet season often sees dramatic downpours in short bursts, so it need not dampen your entire visit. The beauty of river cruising is that these showers won't necessarily impede your trip too much as you can relax in your stateroom and watch as the rain hits the river and throws patterns across the water.
If you are off on a shore excursion these storms can be a little more problematic, but while often torrential, they are usually fleeting. You may only get a heavy shower in the afternoon which may actually be a welcome reprieve from the warm temperatures, but always carry a waterproof jacket to be best prepared.
Temperatures along the Mekong don't fluctuate a huge amount during the year, with only a swing of roughly 5°C (41°F) between the coolest and warmest months. For example, the average temperature in Phnom Penh in the warmest months (March – May) sits at a low of 25°C and a high of 35°C (77 - 95°F), and in the coolest you can expect a low of 22°C and a top of 30°C (72 - 86°F).
These cooler months between November and February are considered the best to cruise the Mekong, as the temperatures are lower, and the wet season has come to an end.