14 September, 2018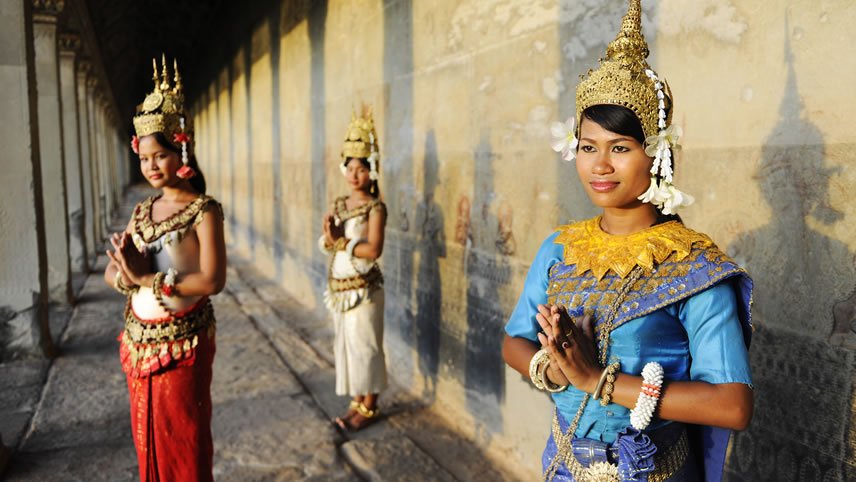 The Mekong Delta is a hub of scenery, history, culture and cuisine. The Mekong River winds its way through the beautiful landscapes of Vietnam and Cambodia and is the perfect gateway to uncover the deep traditions, moving archaeological sites and remnants of a tumultuous past that sit beyond its banks. Here are just some reasons to consider a cruise through South East Asia for your next holiday.
Experience the 'floating life'
The Mekong is home to a hive of activity. Taking a river cruise through this region means that you get to be a part of life on the delta as you glide past the floating villages, stilt houses, and vibrant markets atop the waterway. Watch every day local life unfold around you as you share this special place with those that call it home.
Immerse yourself in the culture
Carefully crafted river cruise itineraries showcase the past and present traditions and cultures of the Mekong Basin. You will gain an insight into the world of Buddhism with visits to Buddhist monk communities and temple complexes, contrasted by architectural reminders and stories of a colonial past. The charm and skill of the local artisan communities will weave their way into your heart with incredible silk and silverwork, and the bustling markets will engulf you in daily local life.
Marvel at the monuments
Marvel at the iconic monuments scattered throughout Vietnam and Cambodia as you tick off some bucket-list experiences on a Mekong River cruise. You'll be blown away by the ornate architecture of the Silver Pagoda within the Royal Palace complex of Phnom Penh and the many elaborate temples adorning the countryside. Most Mekong River cruises include an extension to Siem Reap, the gateway to Angkor Wat where you will be amazed by the expanse and intricacy of the temple complex.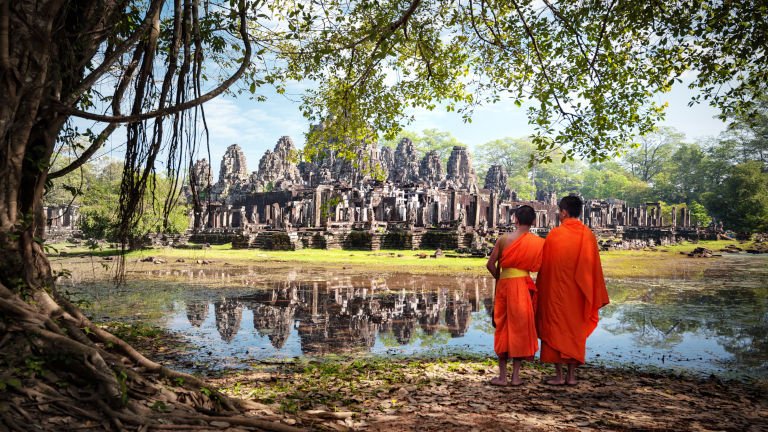 Uncover a confronting history
There is so much history held within the borders and hearts of these countries. Take a stirring visit to the Killing Fields and the Tuol Sleng Genocide Museum where dark times in Cambodia's past are brought to light. Beyond the Mekong visit the Cu Chi Tunnels in Vietnam and the Reunification Palace and War Museum in Ho Chi Minh City to unravel stories that still echo in the memories of a shaken country.
Expand your knowledge
There are shore excursions aplenty with expert guides that will showcase the historic sites and the cultural traditions of the region. Onboard many river cruises you will also enjoy presentations, documentaries, information sessions, and themed entertainment to capture the essence of the region and further enhance your experience.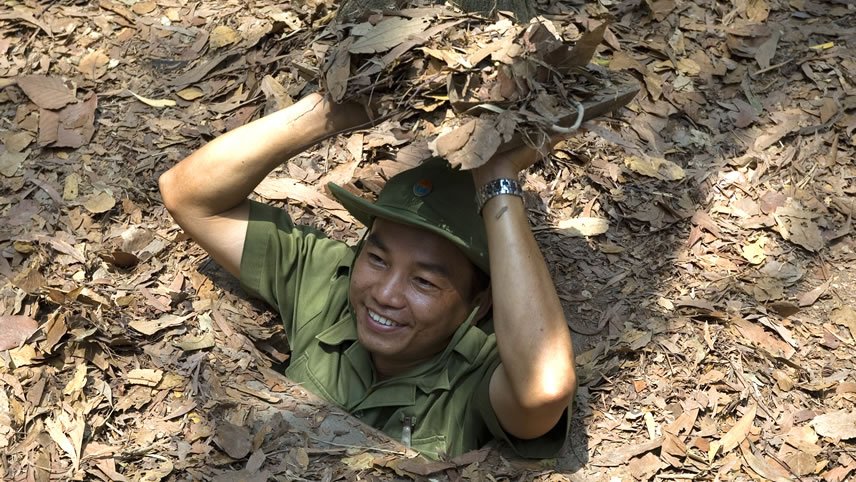 Only unpack once
River cruising is one of the most relaxing ways to travel. You only need to unpack once and there is no need to repack your suitcase daily, worry about hauling your gear from hotel to hotel, or pulling your crumpled clothes out of the little nooks between souvenirs. Everything can be unpacked and neatly stored in your stateroom and with laundry facilities onboard most vessels you can also wash your clothes as necessary.
Enjoy the local cuisine
You'll enjoy meals crafted by the onboard culinary team that are infused with the flavours of Vietnam and Cambodia. You'll have a variety of options at meal times, so you can enjoy local cuisine as well as have some tastes of home should you choose. You may even get the chance to partake in a Khmer cooking demonstration to gain further insight into the flavours and culinary techniques of the region.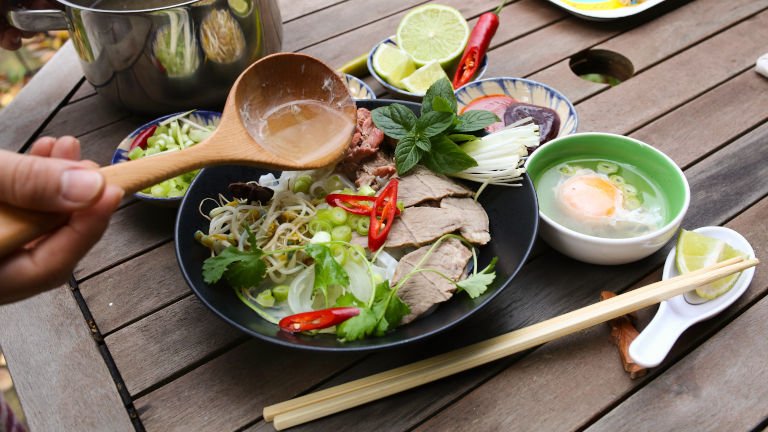 Cruise in comfort
Every river cruise ship is equipped with different facilities that are all designed for your comfort. Each vessel has an array of communal areas to relax in and enjoy the sights, as well as carefully thought out staterooms to make your stay comfortable. The staterooms will generally have all the amenities you have come to expect of a hotel, and most are fit out with individual climate control to combat the sometimes-humid conditions.
Travel with ease
Travelling through the busy streets of Vietnam and Cambodia can be confronting as a cacophony of honking horns fills the air and motorbikes piled high with produce weave through the rivers of traffic. You can enjoy being in the thick of it all during shore excursions, then retire to the serenity of your river cruise ship to glide onward to your next destination.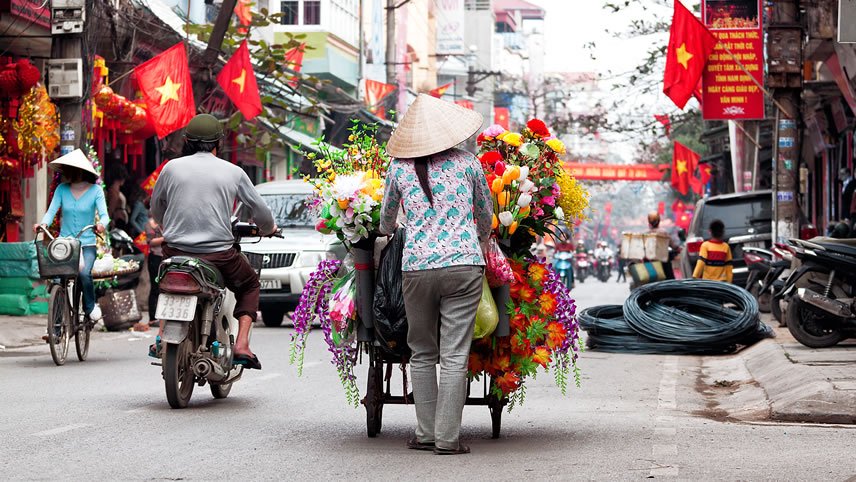 Try a tour and river cruise combo
Most river cruises through South East Asia are combined with a land tour to showcase more of the region beyond the Mekong Delta. Uncover further treasures in Vietnam and Cambodia, throw yourself into the bustling streets of Bangkok in Thailand, or explore Laos' colourful capital of Luang Prabang. If your desire for cruising is not yet satisfied, then you can incorporate some touring on your way to join another river cruise of the Irrawaddy in Myanmar or the Yangtze in China.
No matter which itinerary you choose, you'll travel in complete comfort as you marvel at the beautiful pagodas and temples, the striking palaces, and the impressive countryside they call home on a Mekong River cruise.