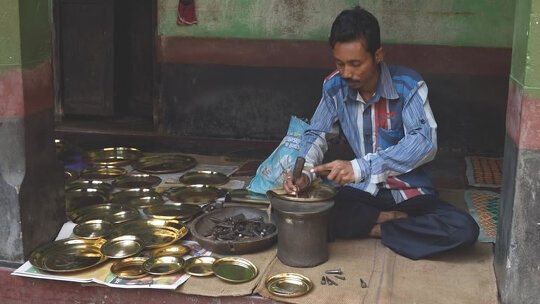 Marvel at the intricate decorative work created by hand in the making of brassware and utensils that is the livelihood of the Bengali village of Matiari.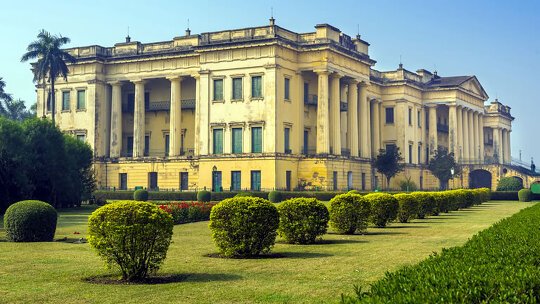 Explore the artefacts of the eight galleries within the 'Palace of 1000 doors' in Murshidabad. See intricate silverware, historic weaponry, sculptures, religious and palatial finery.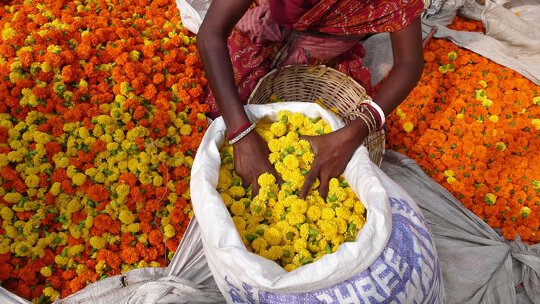 Stroll through the colourful Mullik Ghat Flower Market as a rainbow of blooms and garlands are auctioned off. Bright, frenzied and fantastic to see.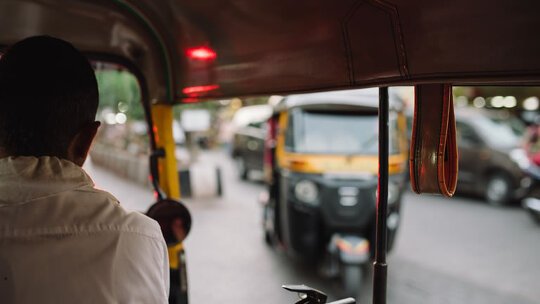 Take to the streets by rickshaw for a thrilling trip through the beautiful chaos of India's thoroughfares. A quintessential experience that will leave you with white knuckles and a big smile.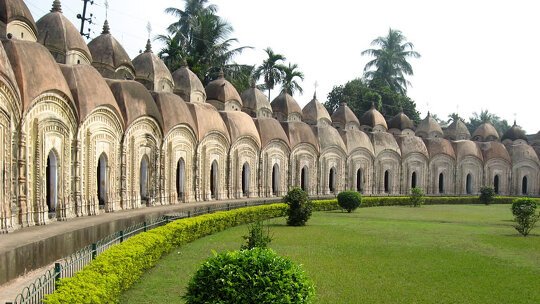 Take a rickshaw ride across Kalna to visit Naba Kailash, where you can explore the identical 108 terracotta temples arranged in two circles. Discover the many temples of Kalna, a highlight of this city.