Australian Tours
Discover pristine wilderness in Tasmania, sun drenched beaches on the coast of Queensland, the rich heritage and chic cities of Southern Australia, and the landscapes and cultural history in the Northern Territory and Western Australia. Visit Kakadu National Park, explore the Daintree, get lost in Melbourne's laneways, or soak in outback swimming holes on a coach tour, short break or small group adventure tour.
Popular Australian Tours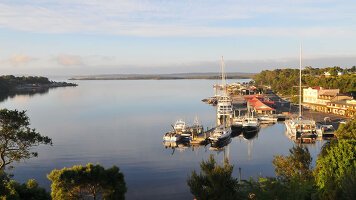 10 Days Hobart to Hobart
Operated By:
AAT Kings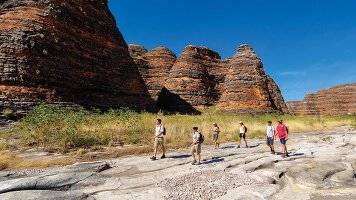 12 Days Broome to Kununurra
Operated By:
APT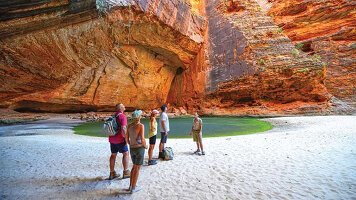 15 Days Broome to Broome
Operated By:
APT
View all Australian Tours
Search By State
Trending
Discover
Must do experiences and highlights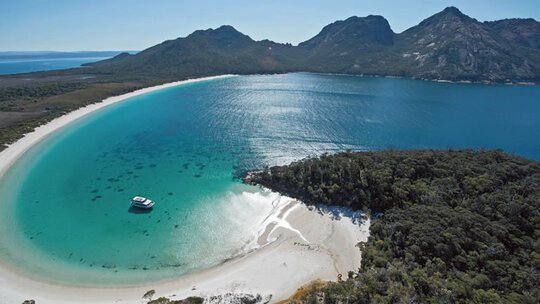 Drink in Wineglass Bay
Glistening water fills a goblet cut into the coastline of Freycinet National Park on Tasmania's East Coast. Enjoy views of the Tasman Sea rimmed by soft white sand.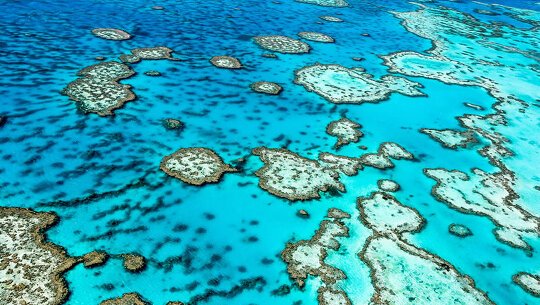 Snorkel the Great Barrier Reef
A kaleidoscope of colour, this natural wonder is a must-see. Don a snorkel and join the flamboyant fish flitting between the of rainbows of coral.
Travel the Great Ocean Road to discover its famous icons, where eight impressive limestone pillars crown the churning ocean, set apart from the dramatic coastline.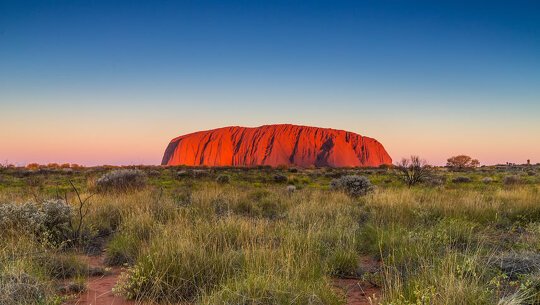 An Australian icon and a site of great Indigenous importance, Uluru is colossal in its size and sentiment. Rising 348m (1142ft) from the plain below, its colourful hues are illuminated beautifully, especially at sunrise and sunset.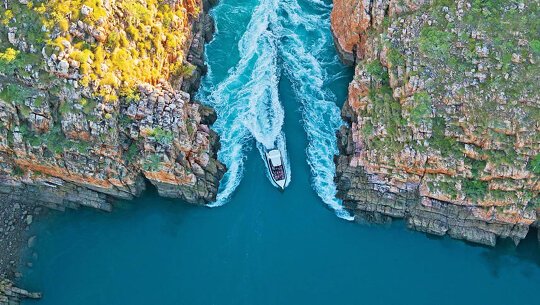 Australia's northwest corner is adorned with spectacular falls, vast plateaus and geological wonders. From the dusty Gibb River Road to the churning Horizontal Falls, take it all in on a 4WD adventure or Kimberley Coast cruise.
Australia Brochures
321 Australia tours and short breaks sourced from 38 Operator brochures
Recent Aussie Reviews
What our clients are saying about their journeys around Australia
Everything about this trip was magnificent. The accommodation, the bus, the journey, the driver/Guide Michael, Aerial journey over Kakadu, attractions, Katherine Gorge and the sunset river cruise dinner was just out of this world. We were the only Vegetarians/Vegans in the group and we were looked after very well in the food that was served to us. Special mention to Driver/Guide Michael who was very caring, knowledgeable, patient, witty and made the whole trip a very memorable one. Good on you mate! Jemma
...read more
and the girls in Global Journeys were very proactive, answering all our questions and more, and made sure that our above trip went smoothly. Excellent customer service.
"Untamed Pilbara and West Coast"
A great way to see the diversity of Western Australia from the red dust in the Pilbara to the pristine blue waters of the Indian Ocean. While some early starts and long days are a necessity the coach was very comfortable, cleaned daily and sanitised regularly. Be prepared for cold nights and some windy days at this time of the year. If you want to see wildflowers I would suggest taking this trip in late August/September. Global Journeys took the hassle out of organising this trip. Everything went
...read more
smoothly and a thanks to Georgie for her help.
"8 Day Brisbane to Cairns Northbound"
The trip was fantastic! The main events of each stop being Fraser Island, the Whitsundays and the great barrier reef were all wonderful. The tour operators for each of these day trips were of a very high standard. Our two tour guides Monte and Conrad were amazing kind thoughtful guys. They organised and joined us for many memorable meals. My only criticism is that they didn't give us any commentary on the places we were travelling through. I always enjoy hearing all the interesting information about
...read more
the places we were travelling through but this didn't happen.
Very enjoyable trip. The itinerary is excellent with signature visits to Bungle Bungle and Mitchell Falls. Accommodation and meals are both very good. Our tour leader is generally good, but can allow more time for activities in particular at Mitchell Falls and the gorges.
Explore More
Your guide to travelling around Australia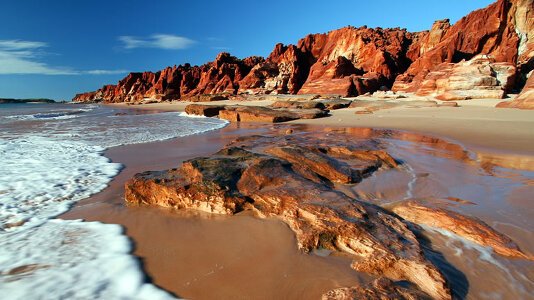 08 June, 2021
Go West And Explore
The distance between Perth and Darwin is more than 5,000 kilometres of a land so incredibly diverse, it will leave you in awe. Far from the bustling big cities lies the true wonders of Australia, and this stretch of land holds such a wealth of landscapes, wildlife and cultures...