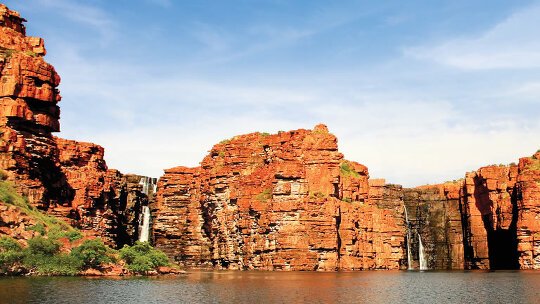 Wind between the red cliffs that frame King George River to King George Falls, where an 80m (262ft) wall of water cascades over towering sandstone facades.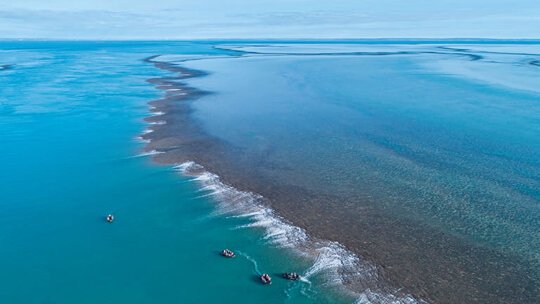 An underwater world is exposed by the tides as the sea drains off the reef, giving you a rare insight into the coral systems and the marine life that flits around them.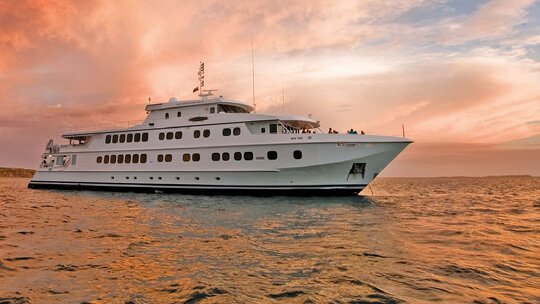 Enjoy the spectacular west coast sunsets on the deck as the sky throws colourful hues across the water. The perfect end to a day of exploring in the Kimberley.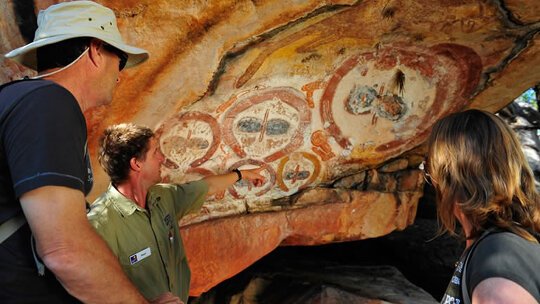 Wandjina rock art is characteristic of the Kimberley where these illustrations adorn rock faces and caves across the region. Traditionally repainted, you'll find well preserved representations of artwork dating back some 5,000 years.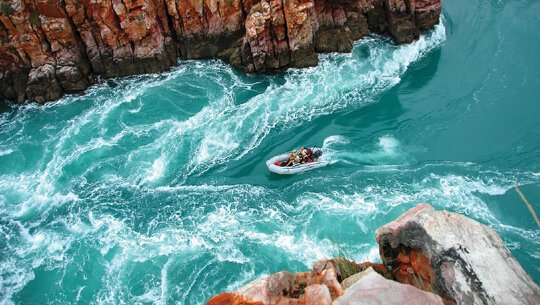 Surging tides bring about this impressive natural phenomenon as a barrage of water forces its way between two narrow gorges. Take to the swirling water and get up close to this extraordinary display by fast boat.