Tasmania Tours
Visit Tasmania for incredible natural beauty, delicious produce, and an insight into the region's convict past. Cruise the Gordon River, explore the coastline of Freycinet National Park, discover the stunning Russell Falls and untouched landscapes of Cradle Mountain, Bruny Island and Lake St Clair. Be transported back in time on a tour of Port Arthur and visit an array of historic sites that call Tasmania home.
Popular Tasmania Tours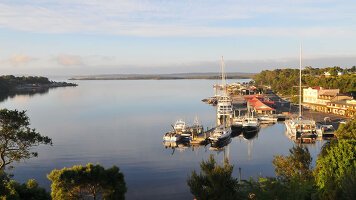 10 Days Hobart to Hobart
Operated By:
AAT Kings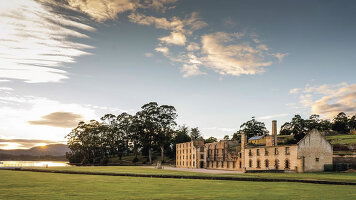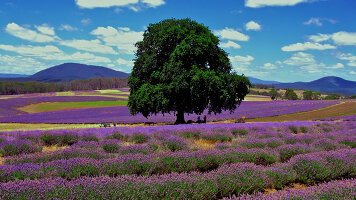 13 Days Hobart to Hobart
Operated By:
AAT Kings
View all Tasmania Tours
Popular Travel Styles
Discover
Must do experiences and highlights in Tasmania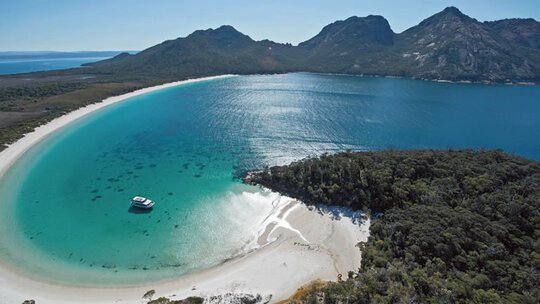 Freycinet National Park
From the pink granite of the Hazards Range to the white sand and blue waters of Wineglass Bay, the Freycinet Peninsula is sure to impress.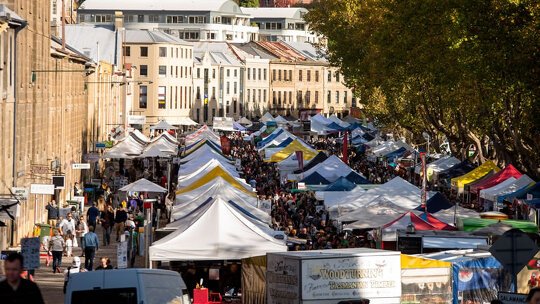 Hobart's Salamanca Place
Abuzz with lively cafes and pop up markets next door to artsy shops and galleries, this eclectic side of Hobart adds a modern flair to its heritage feel.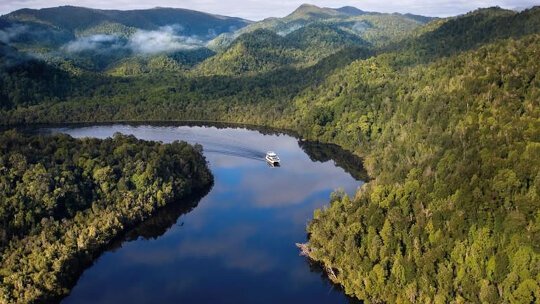 Cruise Gordon River
Wind your way past Huon Pines that have hugged the riverbanks for over 2,000 years and marvel at the ancient forests mirrored off the glassy waters.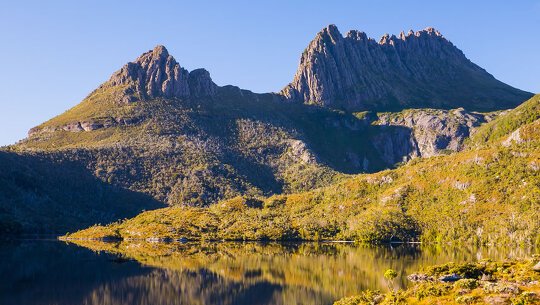 Hit the Cradle Mountain Trails
See Cradle Mountain rising above the stunning landscape from your vantage point on the banks of Dove Lake or take on a more challenging trail to catch sweeping views from Marion's Lookout.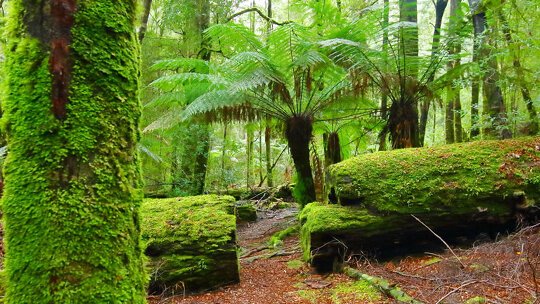 Explore The Tarkine
A region rich with important Aboriginal sites, verdant rainforests and wildlife species, many of which are rare or endangered. Explore the Julius River Forest Reserve and take in the views of Arthur River from Sumac Lookout.
Tasmania Brochures
50 Tasmania trips sourced from 17 Operator brochures
Recent Reviews
What our clients are saying about their Tasmania tours
"10 Day Grand Tasman tour 2021"
Had a wonderful time on our holiday. May weather in Tasmaina was a little cold in the mornings but we had lovely days with only one day of rain - but that was on a day of full travelling, so was ok. All accommodation and food was very good, only one older room which required a little updating but was nice and clean. Had a great bus driver Catch (Gary), never felt unsafe with his driving and we had many challenging roads very friendly to all passengers and helpful. Our tour director Daniel was
...read more
also very good and he mixed well with fellow passengers and did have some lame jokes lol. Got to see some extra beautiful places not on tour which where on the way. Could have spent more time at Port Arthur. Bridestowe lavender estate was a little disappointing as wrong time of year for seeing the fields of lavender. Russell falls is a must see so wonderful. Extra tour at own cost to Bruny Island is well worth the cost $235 great whole day meals included. Franklin Gordon river cruise another great day very relaxing pace up the river some of the most beautiful scenery and great food onboard. Seeing the little penguins was worth the extra cost of $40 very cute. Beaconsfield mine was very interesting tour. Only disappointment were the bus seats which where not really suited for long touring, not much room for two people so was very uncomfortable for ten days on bus. Would highly recommend TravelMarvel and they have been very helpful in trying times with Covid always keeping us informed. Driver was at airport to pick us up on time. Had a lovely group of fellow travelers would recommend Tasmania as a great destination to go.
"Stress free coach tour in Tasmania "
We're glad that we joined this tour. The tour director and driver were very nice and funny. The quality of hotels and included meals were excellent. We were fortunate with the weather except in Cradle Mountain. It was cold whole time but bearable. Our highlight of the tour was Port Arthur, Gordon river cruise, Russell falls and also some small towns where we stopped for a break were nice. In ten days trip we covered most of Tasmania. The fellow travelers were also lovely. We enjoyed very much.
...read more
Finally thank you so much, Global Journeys, for organizing this wonderful trip.
This was a really fab trip seeing the highlights of Tasmania. Our tour guide Tim was excellent, had loads of interesting facts and clearly knew Tasmania inside out! The scenery is beautiful and everything was handled well without any stress. Wound recommend!
The beauty of the Tasmania form the west coast to the east coast is in many of it's parts breathtaking with dense forests, rolling hills quaint little towns as well as its very serene landscapes. We were taken from the bustling city of Hobart to cruising the Gordon river and visiting Sarah Island across to Cradle Mountain up to Stanley and the extinct volcano "the Nut" down to of Launceston and the Cataract Gorge via the mural town Sheffield then east to Freycinet with a cruise out to Wine Glass
...read more
Bay accompanied by dolphins then ending back in Hobart. For all Tasmania's beauty and wonder this tour provided a great insight into Tasmania's violent history of not only of the harsh treatment of convicts transported to Australia but of the decimation of Tasmania's first peoples and the removal of the last remaining indigenous people of Tasmania to Flinders Island . This history is not easily understood when visiting Tasmania on your own but our tour guide and all the local guides along our journey provided a great insight on our history. All of this made for a wonderful holiday.
Explore More
Your guide to travelling around Tasmania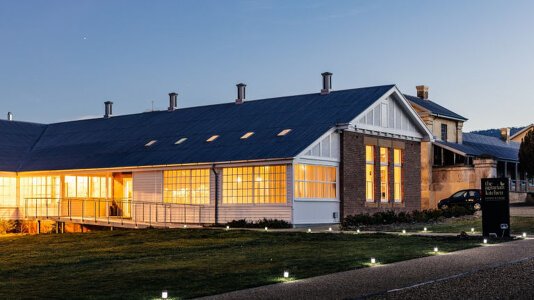 05 January, 2021
Tasmanian Food and Wine Tasting Guide
The food and wine scene in Tasmania is more than thriving. With an abundance of growers, makers and creators, it has become a vibrant part of local Tassie life. Some of Australia's best produce is grown in Tasmania, from orchards of pears, apples and cherries to fields of lavender. Did you..