23 June, 2022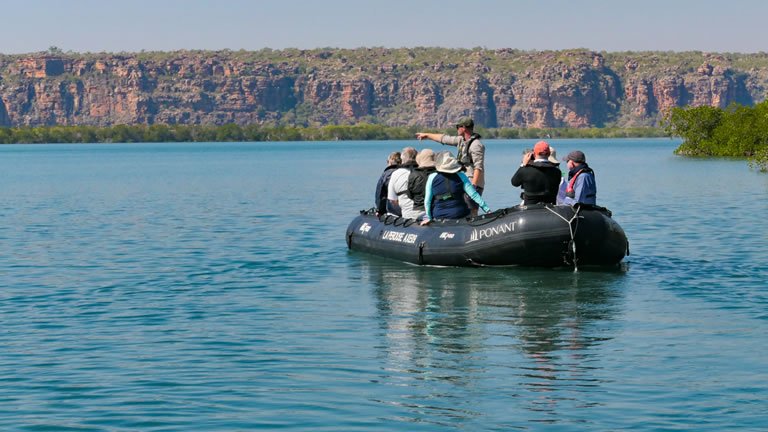 Ponant has unveiled its Kimberley experiences on board Le Ponant for next year.
Cruises are open now for the expedition program on board the three-masted sailing yacht commencing on the 7th of April 2023 with 26 new cruise departures covering the Northern Kimberley, Southern Kimberley, and the Rowley Shoals.
The Northern sailing expedition cruises for nine nights on an immersive expedition including exploration of the spectacular 80-metre-high sandstone cliffs of the King George River Gorge and its Twin Falls, the highest in Western Australia.
Guests will also have the chance to uncover the stories behind the enigmatic Gwion Gwion rock art and experience Prince Frederick Harbour, one of the largest and most scenic inlets of the Kimberley coast.
The Southern sailing expedition discovers the pristine beaches and remarkable scenery of the Buccaneer Archipelago and searches for iconic bird species such as White-Bellied Sea Eagles, Brahminy Kites, and Ospreys. Guests will be able to watch as the tidal waters flow off Montgomery Reef, and will witness the unique phenomenon of the Horizontal Falls in Talbot Bay.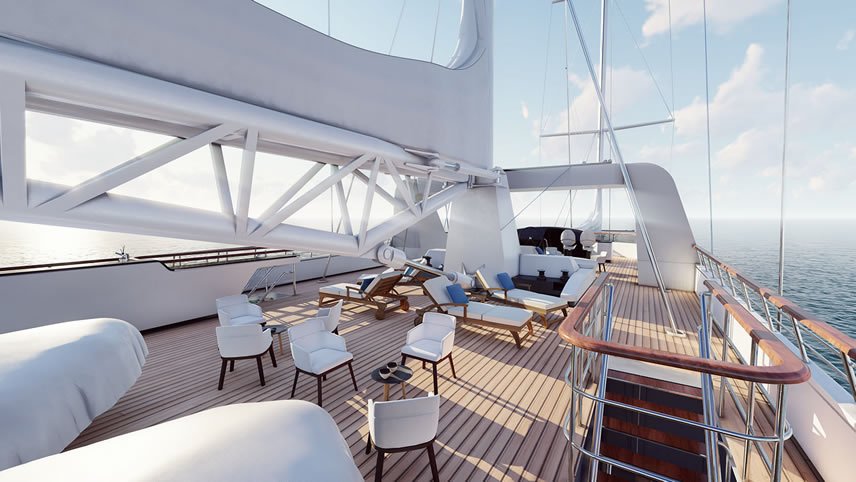 As an exclusive addition to the experience, the Northern and Southern Kimberley itineraries include an exclusive charter flight between Kununurra and Kuri Bay, or Broome and Kuri Bay, on board a Paspaley's vintage Grumman Mallard flying boat, to take guests from or to their embarkation point, as well as an exclusive guided visit of Paspaley's pearl farms in Kuri Bay.
Meanwhile, a sailing adventure to the Rowley Shoals, home to pristine coral lagoons and an abundance of marine life, will see guests visit the Lacepede Islands, an important bird area and home to Western Australia's main breeding habitats for Green Sea Turtles.
The expedition will also discover the Buccaneer Archipelago, the Montgomery Reef, and the Horizontal Falls.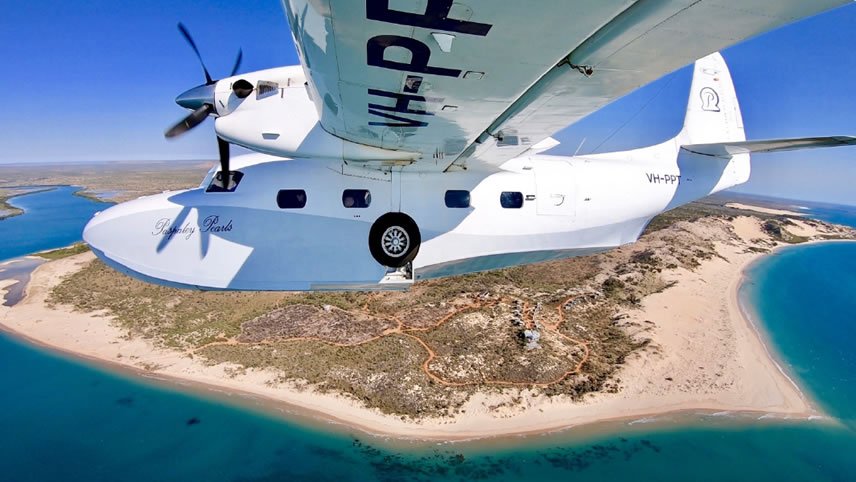 "An Australian-first, Ponant's Pinnacle Kimberley Experience on board Le Ponant will offer guests a truly unique experience," said Chair Asia-Pacific, Sarina Bratton.
"With a maximum of 32 guests only, Le Ponant's itineraries open up a mix of the iconic and lesser known destinations along this spectacular coastline".
The newly refurbished Le Ponant has been transformed to feature the latest technical innovations to reduce emissions. Le Ponant is equipped with state-of-the-art Zodiacs for shore landings and excursions, and has been entirely renovated with a sleek, sophisticated design by Jean-Philippe Nuel Studio.