Kangaroo Island Tours
Discover the natural wilderness of Kangaroo Island on a guided tour. Witness Australian fauna and flora from koalas and kangaroos to plant species not found elsewhere. Visit pristine beaches home to sea lions and framed by impressive rock formations. Meet creative artisans and savour a food scene rich with local produce. Kangaroo Island makes a perfect short break or an ideal addition to your South Australia tour.  
Popular Kangaroo Island Tours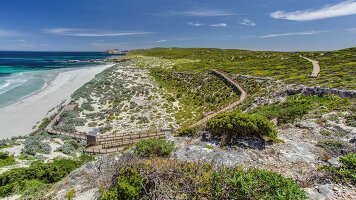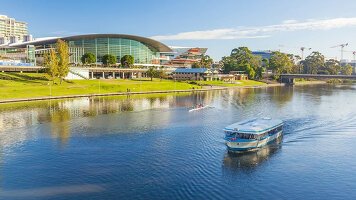 5 Days Adelaide to Adelaide
Operated By:
AAT Kings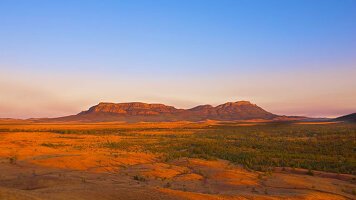 14 Days Melbourne to Melbourne
Operated By:
Scenic
View all Kangaroo Island Tours
Discover
Must do experiences and highlights on Kangaroo Island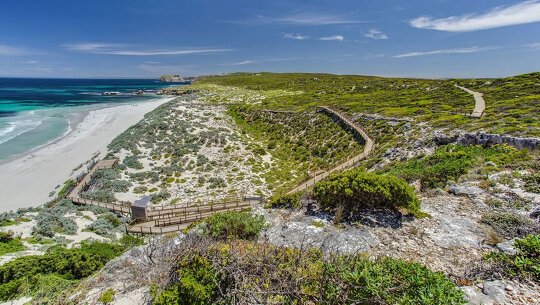 Active Adventures
Lace up and explore the great outdoors on incredible walking trails that wind their way around Kangaroo Island. Alternatively, set off on a kayak adventure on the Harriet River.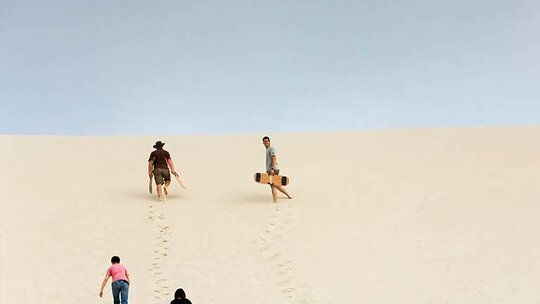 Sandboarding Little Sahara
Hit the natural dunes spanning more than two square kilometres. Thrill seekers can try their hand at sandboarding or visitors can simply relax and enjoy the views of Nature's Playground.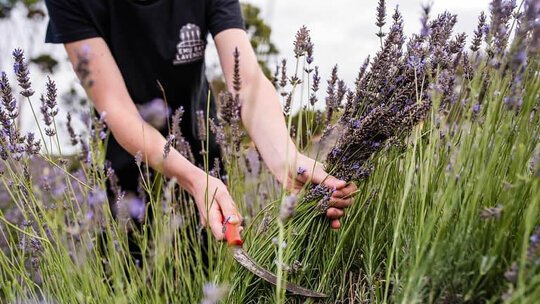 Sample Local Produce
Meet local artisans and sample the produce of Kangaroo Island. From lavender and honey farms to distilleries producing spirits and eucalyptus products, there is plenty to try.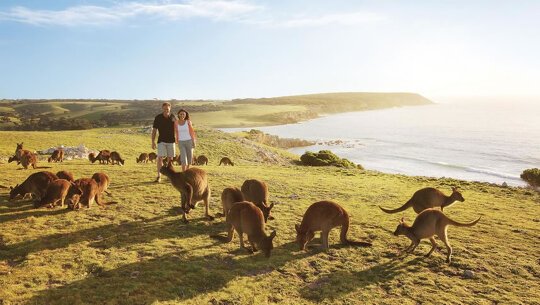 Meet the Resident Wildlife
Hand feed kangaroos at the Kangaroo Island Wildlife Park, take a koala walk through the eucalyptus trees of Hanson Bay Wildlife Sanctuary, and check out Seal Bay Conservation Park with a local ranger. An animal lover's paradise!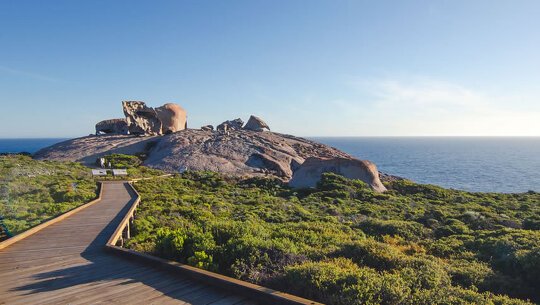 Flinders Chase National Park
Discover the rugged wilderness and impressive coastline of Flinders Chase National Park. Check out the iconic formations of the Remarkable Rocks and visit Admirals Arch, a popular hangout for playful fur seals.
Kangaroo Island Brochures
20 Kangaroo Island tours sourced from 12 Operator brochures
Recent Reviews
What our clients are saying about their Kangaroo Island tours
"Very efficiently organized tour"
Everything went seamlessly from booking the journey to the journey itself. Pre and Post accommodation at Adelaide was nice, if you don't count the proximity of the hotel to the CBD. We had been told that we would be picked up at Sage Hotel on day 1. But when I rang up the tour operator, just to be sure, they said they had not been informed about our pick up from Sage hotel. Communication? The accommodation at Kangaroo Island was also very nice. On day 1 at around 4.15pm were just 15 mins away
...read more
from this accommodation but for some strange reason they took us all the way back to Ferry terminal, asked us to have dinner there and finally brought us to the accommodation at around 7.30pm. Why? All the activities were very well thought of and very interesting. Lunch provided on both the days were of high standard. We are vegetarians and they did provide excellent quality vegetarian food as per our request. Bus drivers were very live and knowledgeable.
Just returned home from our trip to the Great Ocean Road and Kangaroo Island and Adelaide. We had a fabulous time and enjoyed every part of the trip. Our tour guide and coach driver were great. The food was so enjoyable and the accommodation was the best. My sister and I could not find anything to complain about so I am sure we would travel with your company again. Once again thank you for an enjoyable trip.
"Great Ocean Rd, Kangaroo Island and Barossa"
Global Journeys was very helpful, easy to deal with, efficient and reliable. We had a great trip. We met some great new friends and had a ball. Highlights were Kangaroo Island and the Barossa tour was very good. The accommodation was very good, even in smaller towns, and we were very pleased with the included meals - all were of high quality.
Impressed with AAT Kings organisation. Overall the hotel accommodation was good and the meals provided were of good quality. Main complaint was that there were no separate shower recesses - only shower over baths. I find it difficult to get in and out of baths. Perhaps when filling in future details there be space to check that need.