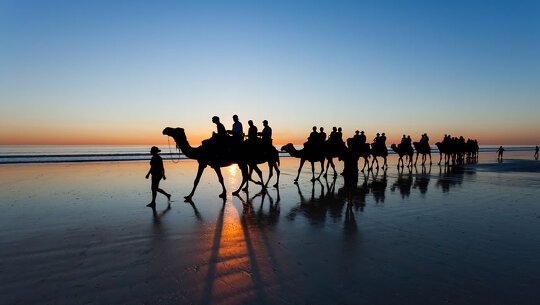 The white sand of Cable Beach is a perfect canvas brushed with incredible sunset colours. From atop your camel, you've got the best seat in the house to watch nature's show.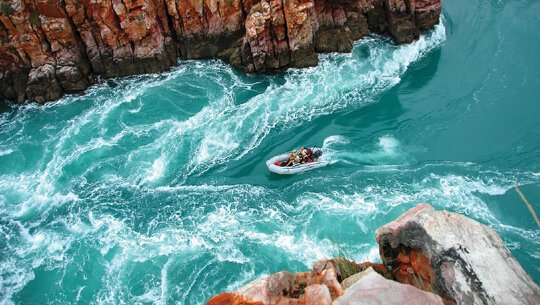 Spurred by the Kimberley's powerful tides, this natural phenomenon sees a current of turquoise water force its way between two gorges, turning into impressive churning rapids.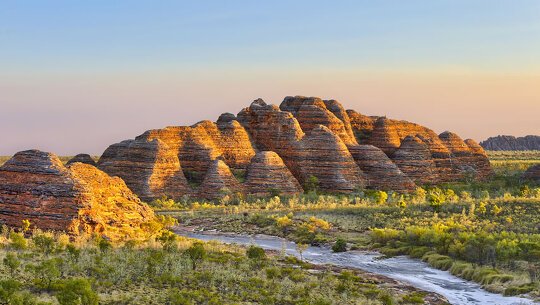 Over 20 million years of weathering has sculpted these intriguing formations into the landscape, now appearing to rise like huge beehives 250m (820ft) from the earth.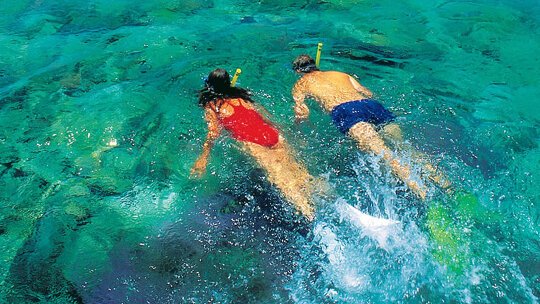 Paddle between the stunning coral formations and abundant marine life of Ningaloo Reef. Visit from late March to late July to swim with the Whale Sharks that call these waters home.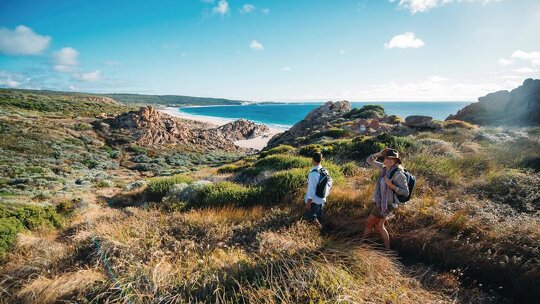 Are you a fan of stunning scenery, wine, chocolate or cheese? Margaret River has it all. Get outdoors and explore the impressive coastline, or indulge your palate with a glass of Cabernet Sauvignon and a feast of local produce.