Western Australia Tours
Embark on a small group 4WD tour through Western Australia and the Kimberley, sample the gastronomic delights on a scenic guided tour through the vineyards and coastline of Margaret River or hand-feed dolphins in Monkey Mia - the WA has something for everyone! Choose from 76 coastal cruises, coach tours and small group 4WD tours to WA & the Kimberley.
Popular WA Tours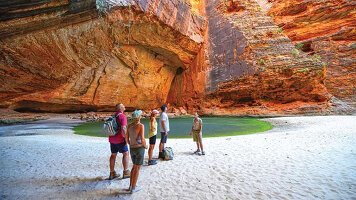 15 Days Broome to Broome
Operated By:
APT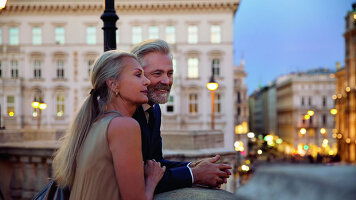 15 Days Broome to Broome
Operated By:
APT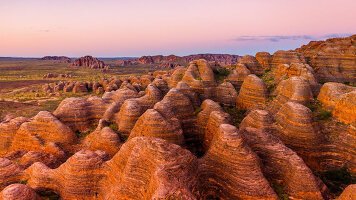 11 Days Darwin to Broome
Operated By:
AAT Kings
View all Western Australia Tours
Travel Styles
Discover
Must do experiences and highlights in WA & the Kimberley region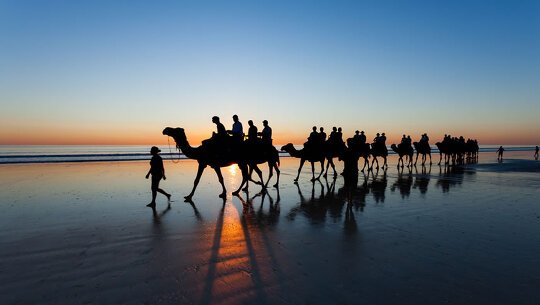 Sunset Camel Ride on Cable Beach
The white sand of Cable Beach is a perfect canvas brushed with incredible sunset colours. From atop your camel, you've got the best seat in the house to watch nature's show.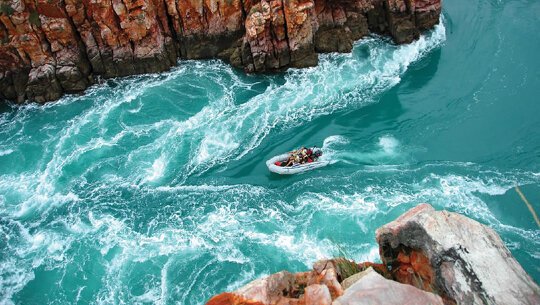 Spurred by the Kimberley's powerful tides, this natural phenomenon sees a current of turquoise water force its way between two gorges, turning into impressive churning rapids.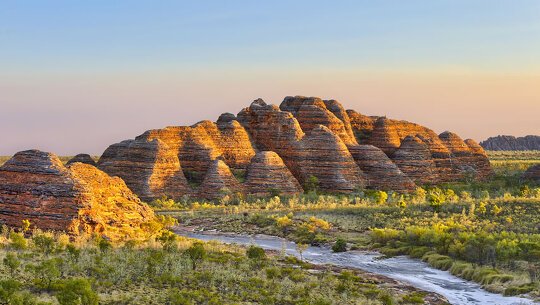 The Bungle Bungle Range
Over 20 million years of weathering has sculpted these intriguing formations into the landscape, now appearing to rise like huge beehives 250m (820ft) from the earth.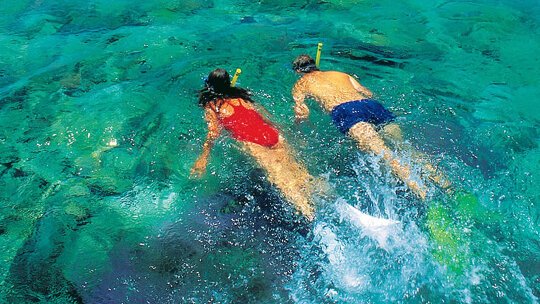 Snorkel Ningaloo Reef
Paddle between the stunning coral formations and abundant marine life of Ningaloo Reef. Visit from late March to late July to swim with the Whale Sharks that call these waters home.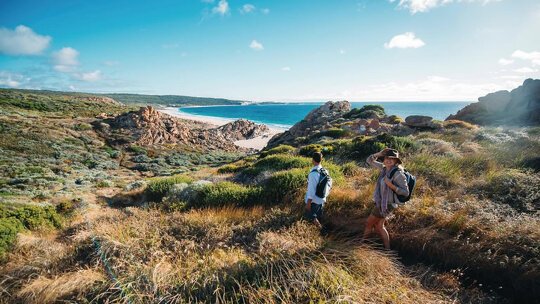 The Margaret River Region
Are you a fan of stunning scenery, wine, chocolate or cheese? Margaret River has it all. Get outdoors and explore the impressive coastline, or indulge your palate with a glass of Cabernet Sauvignon and a feast of local produce.
Western Australia Brochures
76 Western Australia trips sourced from 22 Operator brochures
Recent Reviews
What our clients are saying about their journeys through WA & the Kimberley
What a tour, there are many highlights from our two weeks in the Kimberly. The scenery and site was amazing the accommodation and food were impressive, especially considering we're in the middle of nowhere. The APT staff went above and beyond to make us comfortable and enhance our pleasure on the trip. This is the best way to see the rugged Kimberly and would thoroughly recommend the APT tour.
"Wonders of the Kimberley"
We thoroughly enjoyed our tour of the Kimberleys with AAT Kings and feel extremely lucky to have made it as all future tours for 2021 have been cancelled. Our guide Delma, and driver Cam were excellent. Because of border closures we only had 19 fellow passengers, all of whom were very easy to get along with. We would like to thank Georgie, from Global Journeys for her help in planning this trip. We will certainly be looking at booking any future trips with her.
"Essential Adventure for all Australians"
I rated this trip as a 10/10 adventure based on the scenery, the experiences in terms of the Bungles, Emma Gorge and Zebedee Gorge, the 4 boat trips and the overall wilderness, which were all enhanced by AAT's Nellie and Mark.
"Untamed Pilbara and West Coast"
A great way to see the diversity of Western Australia from the red dust in the Pilbara to the pristine blue waters of the Indian Ocean. While some early starts and long days are a necessity the coach was very comfortable, cleaned daily and sanitised regularly. Be prepared for cold nights and some windy days at this time of the year. If you want to see wildflowers I would suggest taking this trip in late August/September. Global Journeys took the hassle out of organising this trip. Everything went
...read more
smoothly and a thanks to Georgie for her help.
Explore More
Your guide to travelling through Western Australia & the Kimberley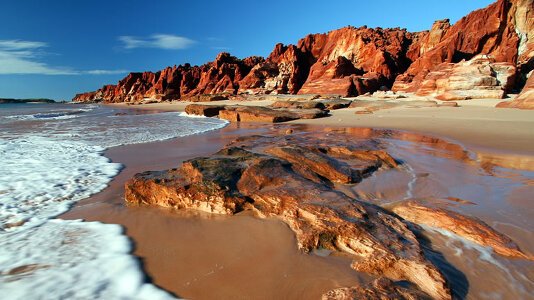 08 June, 2021
Go West And Explore
The distance between Perth and Darwin is more than 5,000 kilometres of a land so incredibly diverse, it will leave you in awe. Far from the bustling big cities lies the true wonders of Australia, and this stretch of land holds such a wealth of landscapes, wildlife and cultures...