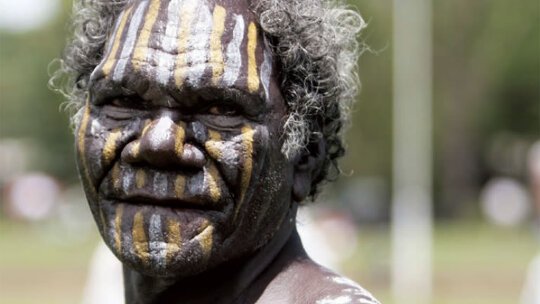 Join Aboriginal guides to learn about the history, rock art, bush skills and other traditions as you explore Kakadu and nearby Arnhem Land.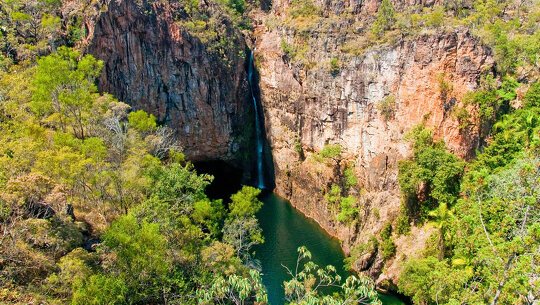 Take a scenic flight over Kakadu and Arnhem Land admiring the vast plains, rugged terrain, billabongs, and raw natural beauty of the region.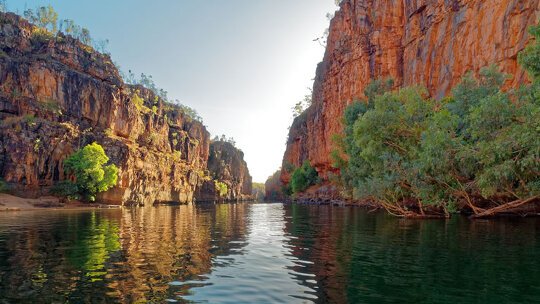 Neighbouring Katherine Gorge is the perfect pairing to a Kakadu adventure, complete with tranquil waterways and lofty sandstone facades.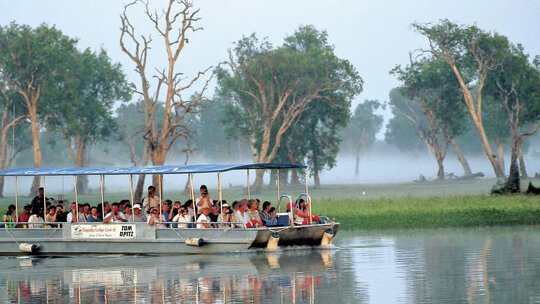 Enjoy a cruise through the heart of Kakadu and discover the rich wildlife that calls this ecosystem home, from saltwater crocodiles to varied birdlife. The wetlands are brimming with life and stunning scenery at every turn.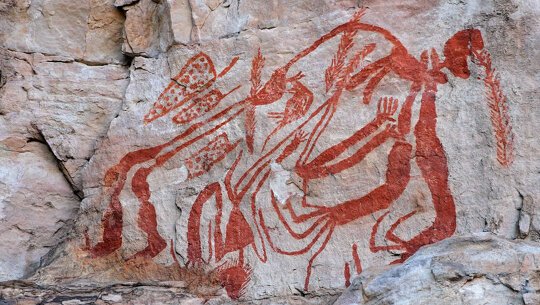 Discover the ancient Aboriginal rock art of Ubirr and uncover the stories that these paintings tell. Deeply cultural, these traditional works of art a major reason this area has been bestowed World Heritage status.