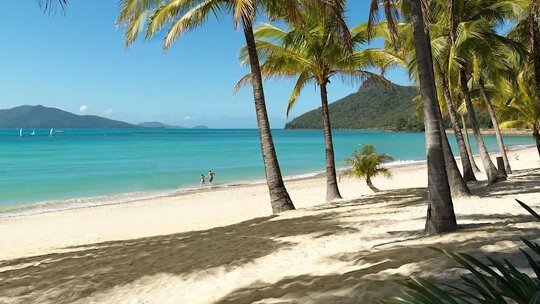 A breathtaking archipelago of turquoise water, 74 lush tropical islands, and white sand beaches. Once you drop anchor in Cid Harbour, you may not want to leave.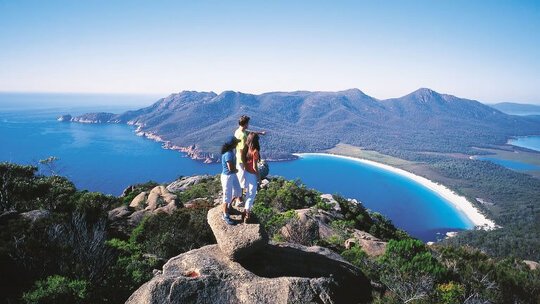 Admire Tasmania's stunning coastal scenery, from beautiful headlands to hidden nooks, crowned by the ridges of Freycinet National Park that offer sweeping views of Wineglass Bay.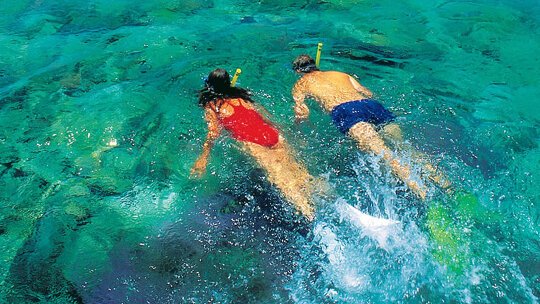 Explore this stunning reef fringing Australia's west coast. Don a snorkel to discover a vibrant underwater world or spot migrating humpback whales breaching above the surface.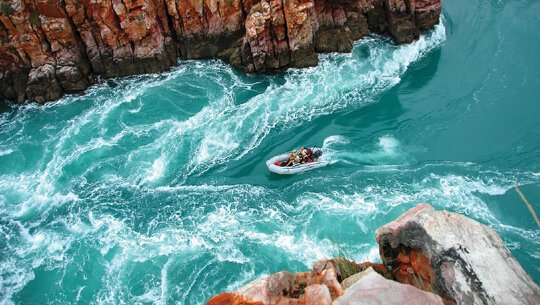 Get up close to the marbled white and turquoise wall of water thundering between two steep craggy gorges. A thrilling experience and an absolute highlight of your Kimberley Coast small ship cruise.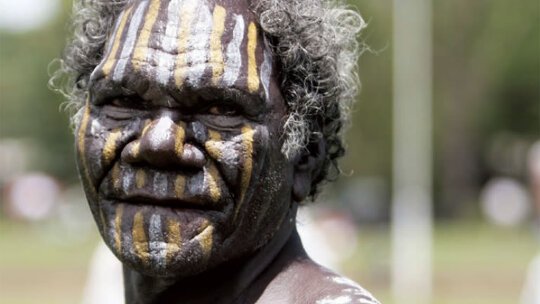 Be enchanted by the deep rooted customs and incredible arts of Arnhem Land and greeted by traditional Welcome to Country ceremonies as you cruise this historically and culturally rich coastline.