Central Asia Tours
Follow adventure on the old Silk Road, off the well-trodden tourist trail. Embark on a Central Asia Tour to discover the rich history, culture and unique landscapes of Tajikistan, Turkmenistan, Uzbekistan, Azerbaijan, Georgia, Armenia and Mongolia. Journey on the Trans-Siberian Railway visit World Heritage-listed sites from the days before Genghis Khan, sleep under the stars, explore the Museum under the Sky or sleep by the Door to Hell.   
Popular Central Asia Tours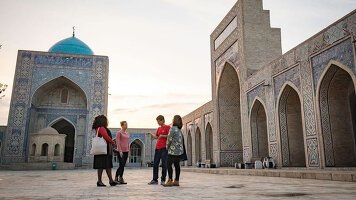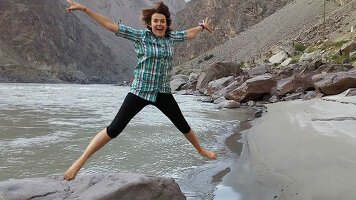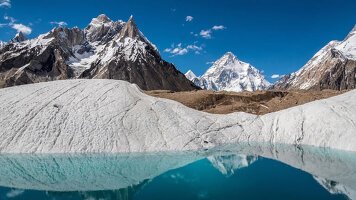 View all Central Asia Tours
Explore By Region
Discover
Must do experiences and highlights in Central Asia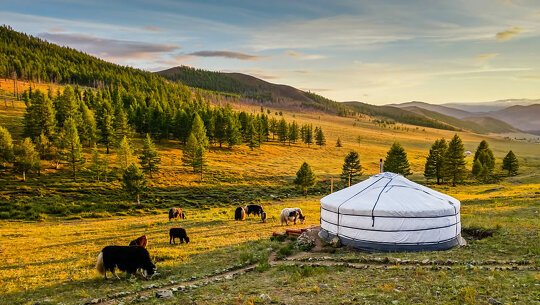 Sleep in a Ger
The Mongolian sunset gives a memorable background to the amazing views of the rocky escarpments of Terelj National Park, where you will stay in a traditional ger.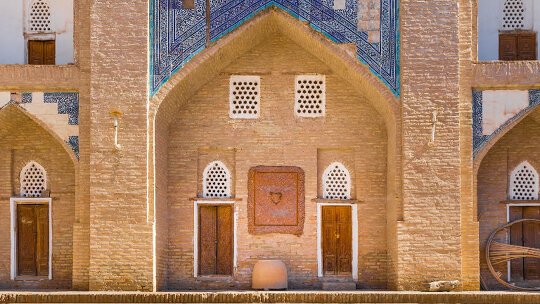 The Museum Under the Sky
Explore Khiva's ancient walled old town, Itchkan-Kala, home to around 50 architectural monuments. Palaces, mosques, mausoleums, domes and minarets unfold in this 'museum under the sky'.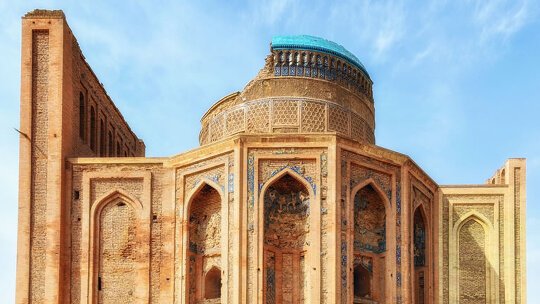 Konye-Urgench, Turkmenistan
The days of Genghis Khan come to life as you explore the many monuments of the World Heritage-listed site, Konye-Urgench. Another Silk Road gem boasting stunning ancient architecture.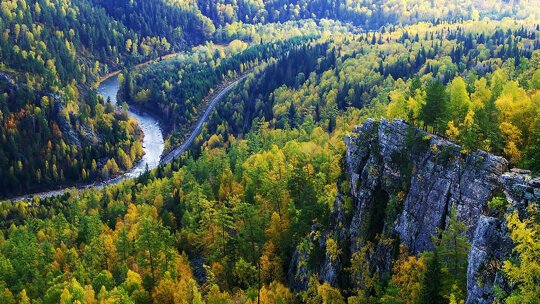 Take the Trans-Siberian Railway
From Moscow to Irkutsk, spend your days and nights in rhythm with this iconic Russian rail journey. Meet local travellers and watch changing views from wild hills to wildflower covered fields to the stunning Lake Baikal.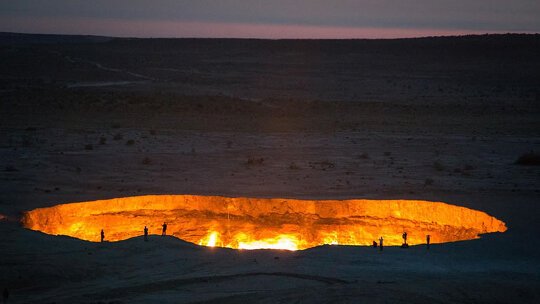 Camp by the Door to Hell
Sleep in a tent by the burning Darvaza gas crater, and watch the Turkmenistan sunset while you enjoy a tasty barbecue. Just you, the Milky Way above, and the smouldering 'door to hell'. Amazing!
Central Asia Brochures
52 Central Asia trips sourced from 11 Operator brochures
Recent Reviews
What our clients are saying about their journeys to Central Asia
"Marvellous Central Asia Explorer"
The trip was marvellous. Everything worked extremely well – no problems with flights, visas, or anything else. We felt very safe the whole time. Both countries were amazing in their own right & we were impressed with Intrepid. Our photos are incredible. The 4 "Ms" Mosques, Minarets, Madrasah & Mausoleums - all beautiful. Our guides in each country (Nastacia in Kyrgyzstan and Ravshan in Uzbekistan) were completely different but both very good – we have only praise for both of them. They were helpful,
...read more
patient, informative & looked after the group very well. All the accommodation was good and the transport; van / bus / train – all worked very well. We would thoroughly recommend this trip to anyone - any age group.
"An amazing visit - nothing that disappoints."
An amazing visit - nothing that disappoints. The people we met really made the trip (including fellow team members). It was nice to have some free time too. (Review provided by Explore Worldwide.)
"Enjoyable and thought provoking."
A thoroughly enjoyable and thought provoking trip in the best tradition of Explore. (Review provided by Explore Worldwide.)
"Golden Road to Samarkand"
The airport transfers were very good, but I would not recommend Uzbekistan Airlines, except for their food which was good. Excellent trip. Excellent leader! Would recommend. (Review provided by Explore Worldwide.)