India Tours & River Cruises
Delve into a world of delicious street food, ride rickshaws through bustling cities and cruise on the Lower Ganges River when you choose from 264 cruises, rail journeys and guided tours through India. Mingle with Mumbai merchants and explore centuries-old icons including the incomparable Taj Mahal at sunrise or take a luxury rail journey reminiscent of times past through India's heartlands. This magical country awaits.
Popular India Tours & River Cruises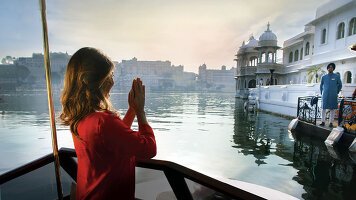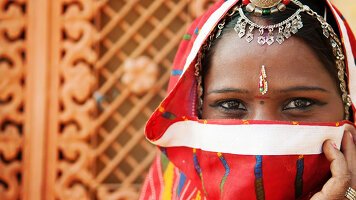 10 Days Delhi to Delhi
Operated By:
Globus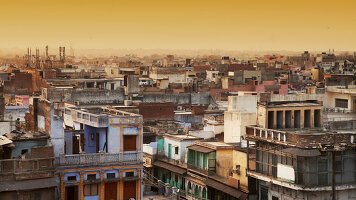 View all India Tours & River Cruises
Popular Travel Styles
Discover
Must do India experiences and highlights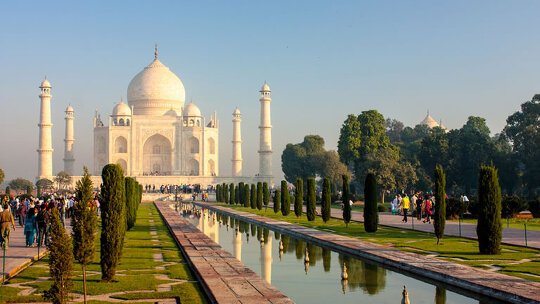 See the Taj Mahal
See this beautiful mausoleum of love at first light, when the sun's rays colour the white marble in a golden hue. An iconic must do experience.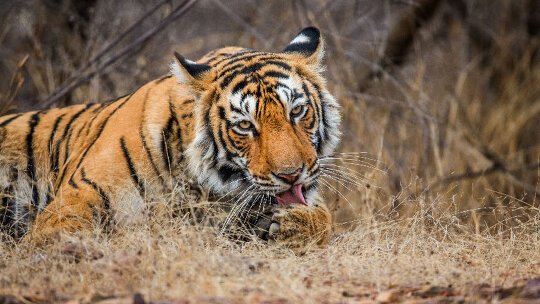 Spot Begal Tigers in Ranthambore
Search for Bengal tigers on a game drive through Ranthambore National Park, where you can see a plethora of wildlife including leopards, deer and hyena.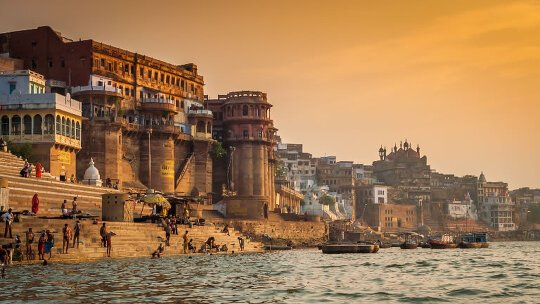 River Cruise the Ganges
Marvel at the stunning 108 Shiv Mandirs and terracotta sculptures before returning to your river ship to sail further along the mighty Ganges, discovering India's wonders.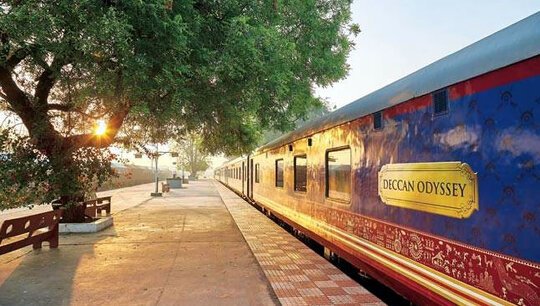 Take the Deccan Odyssey
Relax into elegant train travel on the luxury Deccan Odyssey. Travel through the heart of India to visit World Heritage-listed sites, temples, national parks and to witness India's diverse landscapes along the way.
Visit the Palace of the Winds
Explore the beehive style structure that is the Hawa Mahal, known as The Palace of Winds. A standout on the Jaipur cityscape with its pink and red sandstone facade of intricate balconies that reach five storeys high.
India Brochures
264 India trips sourced from 40 Operator brochures
Recent Reviews
What our clients are saying about their journeys through India
Explore More
Your guide to travelling through India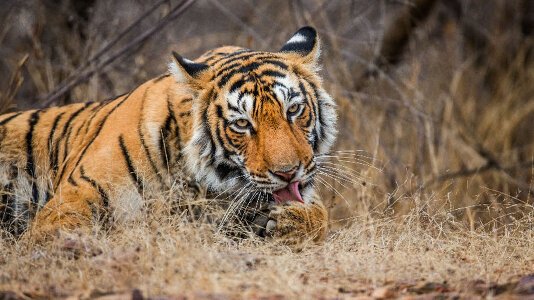 02 September, 2019
Unique Wildlife Experiences: In Search of India's Big Cats
India is well known for its big ticket items – think the Taj Mahal, the Amber Fort, and the City Palace of Jaipur. However, there is something else big slinking through the Indian landscapes, and it comes striped, speckled, or framed by an elaborate mane.  Along with a concentration of other..