Asia Cruises
Uncover a patchwork of cultures as you cruise Asia, exploring the shores of Japan, South Korea and China, or venture along the coastline of South East Asia. Set sail through the waters of Vietnam, Thailand, Sri Lanka or Indonesia immersing yourself in the scenic vistas, intriguing cultures and mouthwatering cuisine, or take a small ship cruise uncovering the hidden gems of Japan during cherry blossom season.

Popular Asia Cruises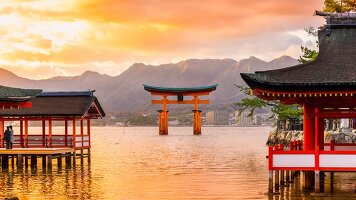 14 Days Tokyo to Osaka
Operated By:
APT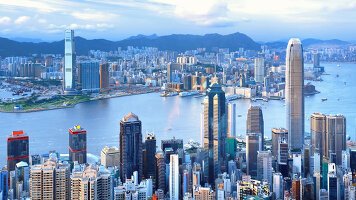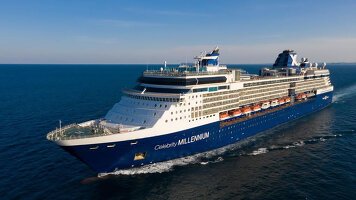 View all Asia Cruises
Discover
Must do experiences and highlights of a cruise through Asia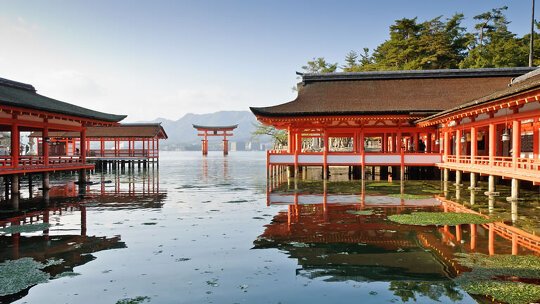 Miyajima, Japan
Itsukushima Shrine is the most iconic attraction of Miyajima Island along with its friendly deer (you may not see the famous floating torii gate while under renovation).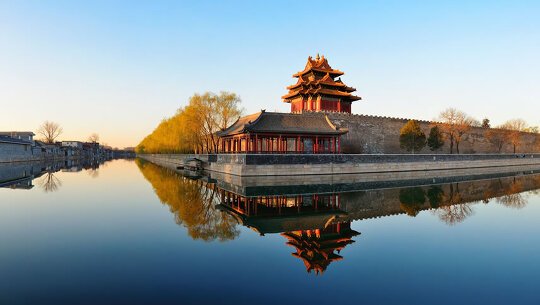 The Forbidden City, China
In the heart of Beijing, discover the largest palace complex in the world, an impressive memento of the Ming and Qing Dynasties.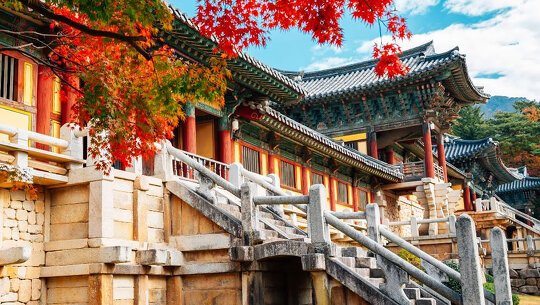 Gyeongju, South Korea
Rich in history, Gyeongju is home to an incredible collection of Buddhist sculptures, pagodas, palaces and temples dating back to the 7th through 10th centuries.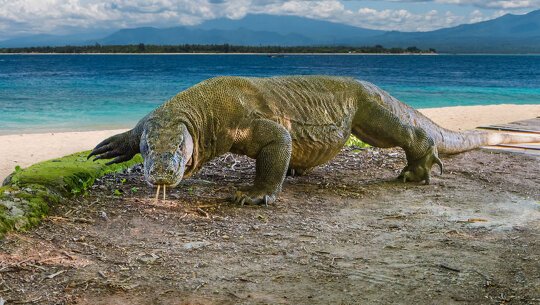 Komodo Island, Indonesia
Visit the home of the world's largest lizard, which can grow up to 3 meters (10 feet) long. While you're here snorkel Pink Beach, aptly named thanks to the shoreline blushing with powdered rosy coral.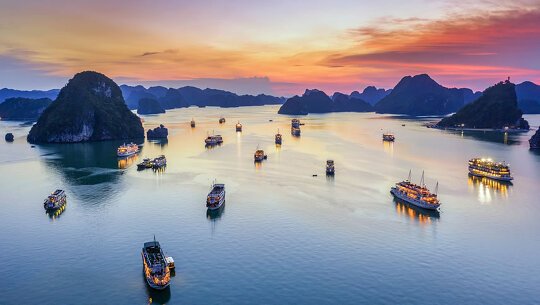 Ha Long Bay, Vietnam
Transfer to an authentic junk boat to weave between the limestone karsts adorned with lush green vegetation or simply relax and take in the views from your balcony or the ship's terrace.
Asia Brochures
327 Asia cruises sourced from 26 Operator brochures
Recent Reviews
What our clients are saying about their journeys through Asia
"Australia, Indonesia & Asia"
I booked my trip with Global Journeys, the consultant was very helpful and provided a fast response with any help. I had a wonderful trip with Viking Cruises' Sun cruise ship, there was good food and with a balcony cabin I enjoyed the view of the sea, good speed Wi-Fi and enjoyed all the Viking offers on board and shore excursions included. I will book again with Global Journeys. Highly recommend.
"Japan, Taipei and Hong Kong"
The quality of the Viking Orión was stunning. The food was excellent with good variety and choice. The crew were attentive and nothing was too much trouble. The shore excursions were generally informative and interesting. Time on the ship went quickly due to the wide choice of entertainment, talks and topical information provided.
"First time visit to Japan's smaller ports and South Korea"
The holiday was fine but in a few respects, lacked attention to detail. The least satisfactory component was the lack of coordination related to the travel plan and the pre and post activities. APT claimed that they provided detailed options to clients for both but none of this information made its way to us. APT staff said that if clients booked direct they got all details but clients who booked via second parties missed out because agents fail to pass on information. The truth might be different? We
...read more
thought the trip overall was excellent but multiple journey APT clients seemed to be grumbling that the execution of arrangements fell short of previous experiences. Some are hard to please! One real deficiency is that there was no meet and greet activity on arrival in Tokyo. We arrived at the hotel and found one other couple wandering around. We didn't see an APT representative until next day. On departure we were scheduled to leave the ship at 9 am but not fly out until 11.45pm. Last minute changes were made by APT, at additional cost, but we still reached the airport almost 8 hours before fly time and five hours before luggage could be handed over. Once on the ship we were well catered for and most daily plans seemed appropriate. We saw rather too many temples and gardens. With a little thought the program could be enhanced. For example, the staple Japanese food is rice. It would be possible to visit a rice farm and hear about production, transport and marketing of this important crop. We just drove past farms like they didn't play any role in society. Further, several major car manufacturing plants were observed being Mazda and Toyota. Many on the trip would have loved an opportunity to see a robotic car production line. Japan is a great manufacturing country and they have enormous price in their products. Surely more diversity is possible? A lasting impression will be the friendly welcomes provided by locals in all of the small ports visited. Their efforts were remarkable. The brief visit to South Korea was no different.
"Lovely cruise with great highlights"
Great holiday but sadly with a few hiccups. Arrived on an early flight into Tokyo booked by APT picked up by rep and taken to our hotel to find that us as well as many others on the tour could not get into our rooms until mid afternoon (after 2pm) which left many weary travellers longing for a shower and rest to hang around the hotel. Similar problem at the end of the tour when a lot of us had been booked on late night flights after disembarking in the early morning but APT did, on realizing
...read more
the problem, organize a morning tour with an afternoon drop off at the airport, at an extra cost, which filled in a few hours but still a long wait for our 11.30pm flight home! The tour itself was very enjoyable with great inclusions and a good group. Unfortunately we both came down towards the end of the trip with a very aggressive respiratory infection which laid us up for over a week which is why I am late sending in this feedback.