Norway Tours
An abundance of deep blue fjords, breathtaking mountains, glimmering glaciers, and towering waterfalls are just some of the stunning natural wonders you can see on a tour through Norway and its coastline. There is a scenic vantage point around every corner. Explore cool cities, dramatic islands and Viking history while you indulge in an endless array of seafood, fresh from the surrounding seas.
Popular Norway Tours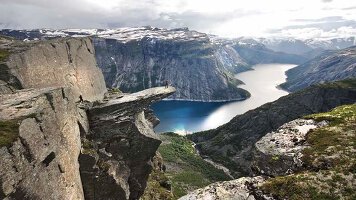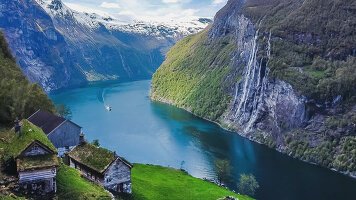 11 Days Oslo to Oslo
Operated By:
Cosmos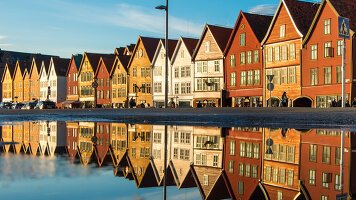 10 Days Oslo to Oslo
Operated By:
Globus
View all Norway Tours
Discover
Must do experiences and highlights of a Norway tour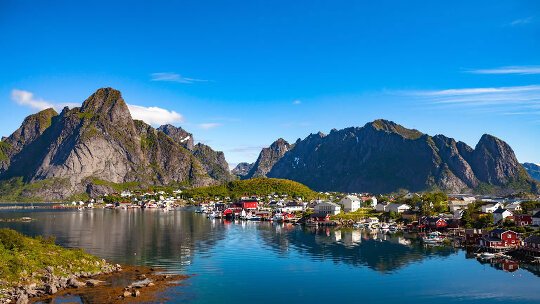 Lofoten Islands
Be astounded with the remote beauty of these islands. Fishing villages lie in the shadow of wild mountain peaks alive with rugged Viking history.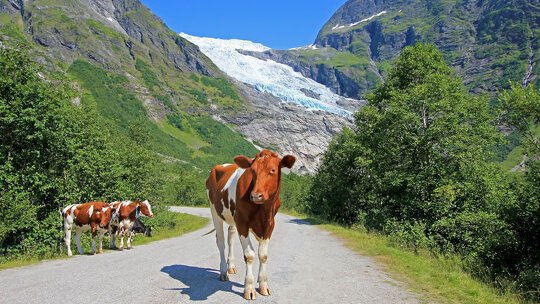 Witness Europe's Largest Glacier
Stop at a scenic vantage point to witness the impressive Bøyabreen glacier plunge from the end of the verdant valley. A section of Europe's largest glacier.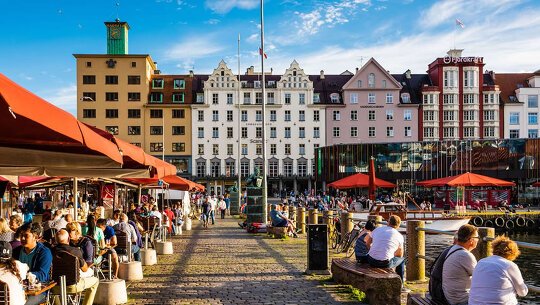 Bergen Fish Market
Find the bounty of Norway's sea at the fish market in Bergen. Enjoy freshly caught fish from one of the stalls or restaurants with dockside views.
Ride the Flam Railway
Enjoy picturesque mountain vistas on the world's steepest tracks as you descend from the heights of Myrdal on the Bergen Line down to Flåm station, claimed to be one of the world's best rail journeys.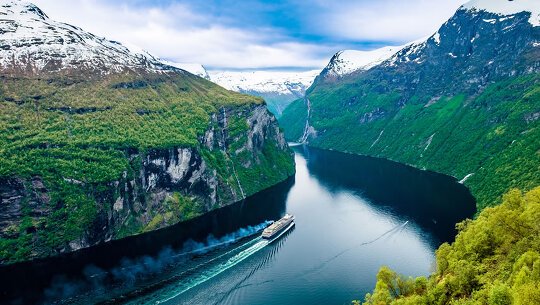 The Mighty Geirangerfjord
Take a scenic cruise on the 'King of Fjords'. Your ship will be dwarfed by snowcapped peaks and dramatic waterfalls. This stunning natural attraction deserves its place on the World Heritage list.
Norway Brochures
38 Norway tours sourced from 22 Operator brochures
Recent Reviews
What our clients are saying about their journeys to Norway