Iceland Tours
Iceland's mountains and volcanoes, glaciers and geysers, rivers and hot pools make a paradise for adventurers and nature lovers seeking to tour Iceland. Marvel at dramatic landscapes that unfold at every turn, a unique culture offering a fascinating history and a cuisine that will intrigue and delight. From the Midnight Sun to the Northern Lights, the 'Land of Fire and Ice' promises a trip of a lifetime.
Popular Iceland Tours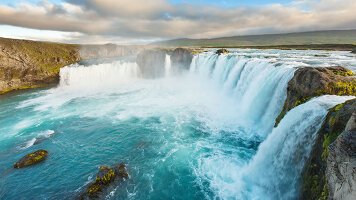 8 Days Reykjavik to Reykjavik
Operated By:
Globus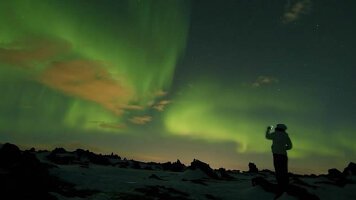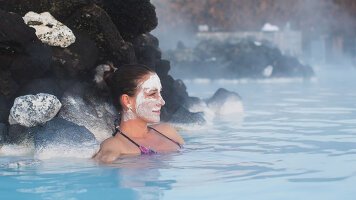 9 Days Reykjavik to Reykjavik
Operated By:
Collette
View all Iceland Tours
Discover
Must do Iceland experiences and highlights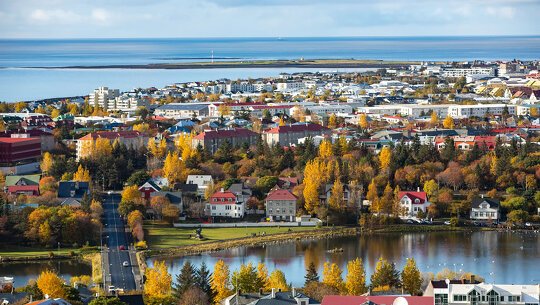 Reykjavik
This compact, eclectic capital city packs a punch of experiences to the visitor. Striking architecture and historic buildings contrast Viking and modern charm.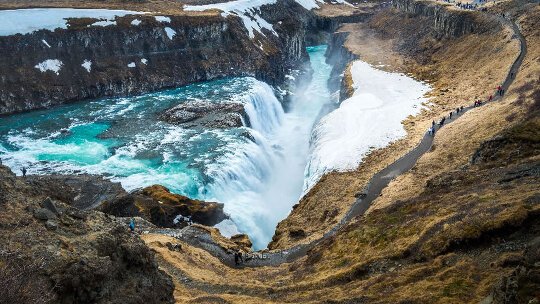 The Golden Circle
Tour the Golden Circle that ticks off Pingvellir National Park, Geysir Geothermal Area and Gullfoss, each renowned and unique natural attractions, not far from Reykjavik.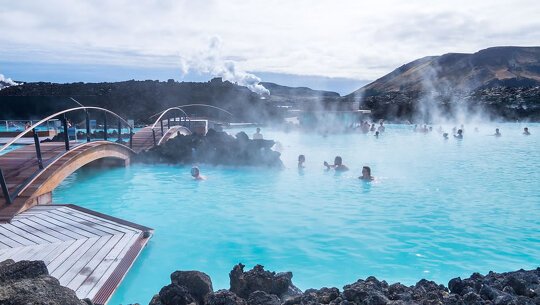 The Blue Lagoon
Take a warm soak in one of Iceland's most popular hot pools where icy temperatures and steam collide. This amazing unnatural phenomenon is revered for its therapeutic mineral waters.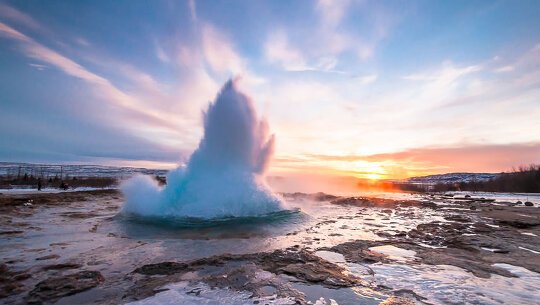 Explore a Geothermal Wonderland
Find it bubbling underground in a hot spring, bursting out of a geyser or a volcano, freezing up a glacier or a picturesque gap in the tectonic plate. It's just another incredible landscape in Iceland.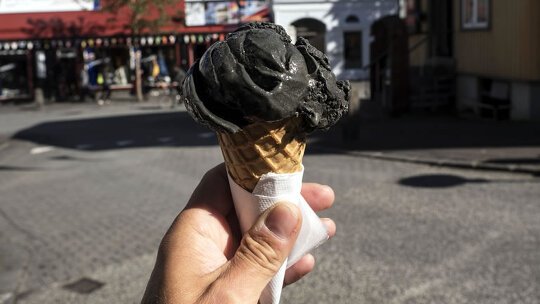 Try Lava Bread in the Land of Fire and Ice
Icelandic cuisine is as adventurous as the country itself! Try unique lava breads, creamy Skyr, smoked lamb, succulent cod and haddock, hotdogs and craft beer. Icelanders love chocolate covered liquorice and liquorice icecream!
Iceland Brochures
42 Iceland trips sourced from 26 Operator brochures
Recent Reviews
What our clients are saying about their journeys to Iceland
"Iceland and Northern Lights"
We would recommend this tour to anyone wishing to see what Iceland has to offer. We saw some amazing scenery and were fortunate to see the lights even though it rained every day. Our guide was a bit too laid back, disorganised and even bought her granddaughter to our meet and greet meal which we thought was a bit unprofessional. The accommodation in Vik is 7 minutes out of town and set up like a summer camp with dormitory style bedrooms away from the reception and restaurant area. Meals were served
...read more
buffet style and offered a large variety of tasty options. Be warned that everything in Iceland is very expensive to buy.
A breathtaking experience. Awesome scenery at every turn though the tour could have taken us to explore Black Beach further as a group. We had the opportunity to see the Northern Lights and taste Icelandic cuisine. I believe the tour should have included a walking tour of Reykjavík and the opportunity to visit the Sun Voyager, Harpa and Church which was omitted from the tour.
The pace of this tour was good and not too tiring with no early morning checkouts. I also liked it because all breakfasts and dinners were included in the tour. There were no other optional tours that we had to decide on because everything was included. We were lucky, there were only about 30 of us in the group. My main reason for taking this tour was to see the Northern Lights. Unfortunately we did not see the Northern Lights with our naked eyes, just some white cloud which the tour guide said
...read more
was the Northern Lights. When we took photos with the cameras or mobile phones it does appear as green Northern Lights.
Our 6 day Iceland adventure with Intrepid was fantastic. Our local guide Karl was excellent and shared so much local knowledge with us. We travelled in a mini bus - a total of 10 guests and although we were the oldest guests we never felt out of place. We visited so many special places along our trip that we have many memories that will last forever. Intrepid certainly knows how to organise a small group tour very well and everything runs smoothly.