Sweden Tours
Soak up cool Swedish culture, history and design in Stockholm and Gothenburg, view the spectacular Northern Lights from the Aurora Sky Station or the Midnight Sun in Swedish Lapland. Find adventure on a sled and explore the gardens and museums of royal castles when you join one of 23 guided coach and small group adventure tours to Sweden.
Popular Sweden Tours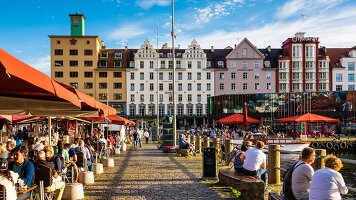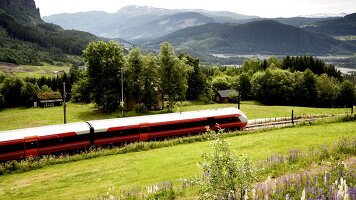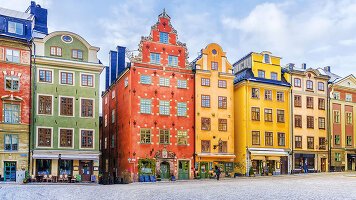 9 Days Helsinki to Stockholm
Operated By:
Trafalgar
View all Sweden Tours
Discover
Popular experiences and highlights on a tour of Sweden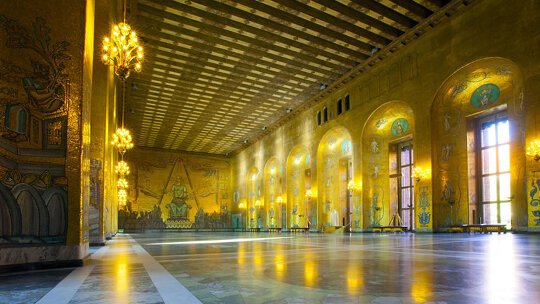 Find Gold in Stockholm
Stockholm's City Hall boasts the sparkling Gold Room, with walls covered in shimmering mosaics, made up millions of pieces of gold and glass.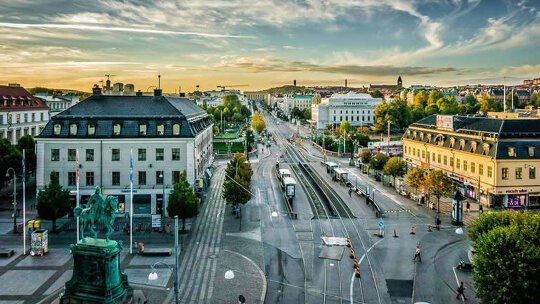 Cruise the Canals of Gothenburg
Enjoy a cruise through the charming canals of Gothenburg. It's a great way to take in the city's highlights, including the shipyards and wharves.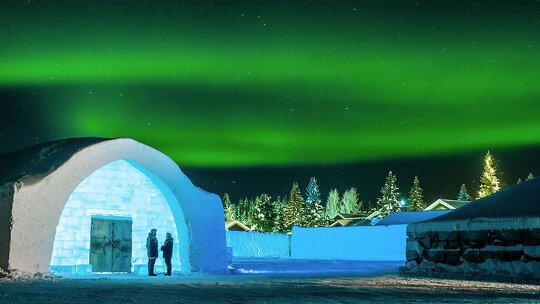 Stay in an Ice Hotel
Have a classic Arctic experience when you stay in the cool comfort of an ice hotel, cut from clear Arctic ice and adorned with ice carved chandeliers!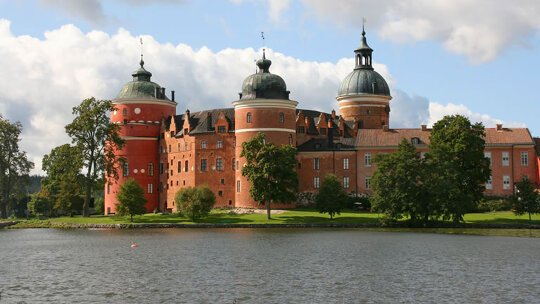 Explore Gripsholm Castle
Set on the shore of Lake Mälar is the impressive Gripsholm Castle, one of the royal places of Sweden, operating as a museum with a vast collection of art. Explore the National Portrait Gallery housed there.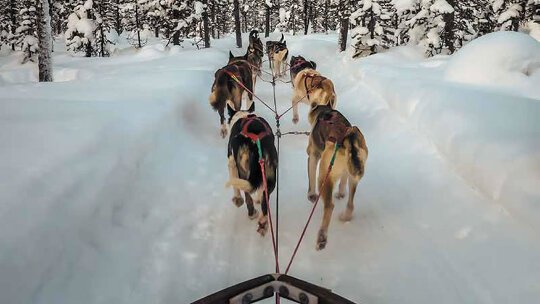 Ride with Huskies in Swedish Lapland
Climb aboard the sleigh and ride with huskies into the wilderness along the frozen River Torne and into the unspoiled wilderness. Breathe in the fresh air of the forested pathways. A once in a lifetime experience!
Sweden Brochures
23 Sweden trips sourced from 18 Operator brochures
Recent Reviews
What our clients are saying about their travels to Sweden and Scandinavia
I went in October. Not the best time of the year as it was cold and wet! Big group of 46 but our tour leader (firm, direct and friendly) handled everything very well. We had a very cheerful (always had a smile on his face), safe and skilled driver. Scandinavia is wonderful; clean fresh air, refreshing drinkable tap water, green rolling pastures, amazing sights and scrumptious seafood (plenty of salmon - I love salmon!). We all got on very well with lots of fun and laughter despite the huge age difference
...read more
and fellow travellers from many different countries. I would travel with Cosmos and book through Global Journeys again.
"Scenic Scandinavian Tour"
Trip was great, sites amazing and Beatrix was a great tour leader. As I am 70, I was pleased the tour was no longer than 12 days, as the pace of the trip began to take its toll as it neared the end. On a whole the standard of the accommodation was only average, some places were good. The accommodation in Copenhagen was awful (my room at least), while the accommodation in Bromma was great. I thought it was a strange choice as it was close to the domestic terminal and everyone on tour was an international
...read more
traveller. The booking experience was efficient to a point. I found it strange that I booked through what was marked on the internet as Australian site for Globus/Cosmos. Georgie couldn't have been more helpful but the optional extras had to be booked through another site which led to some confusion.
"Norway and Sweden tour "
We had 42 on the coach with 28 Australians, 3 UK and 11 from the USA. It was a happy mix of people who'd travelled before all around the world. Quite a few had used Cosmos for other tours. The CosmosGO app was useful. We thought the tour covered many areas of the countries and it was interesting to include Telemark and the heavy water plant, connected to World War 2.
"Amazing Fjords in Norway "
An amazing, beautiful and unforgettable experience we had on the Focus on Scandinavia tour with Cosmos. The highlights were the Fjords in Norway and hassle free bookings with Global Journeys with the help of Yvonne. Sure we will plan for another trip soon. Our tour director Anna Losonczi and Csaba our tour driver did a wonderful job. Our tour went so smoothly. Thank you for all the job well done.