Europe Tours
A Europe tour will enliven your senses with its historic grandeur, natural beauty, cultural diversity, and myriad of unique experiences. Explore one country or tick off all the highlights across the continent. From the Mediterranean to the Arctic Circle and the Atlantic there is a Europe tour that will give you your dream holiday. There is never enough time and always a reason to return.
Popular Europe Tours
12 Days London to Paris
Operated By:
Costsaver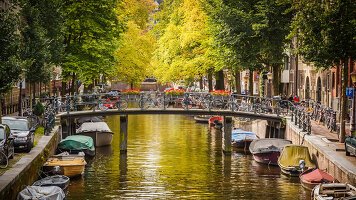 12 Days London to London
Operated By:
Costsaver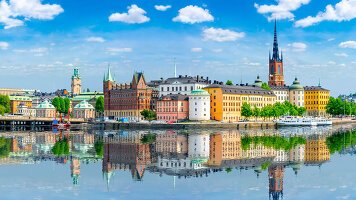 View all Europe Tours
Popular Regions
Popular Travel Styles
Discover
Must do European experiences and highlights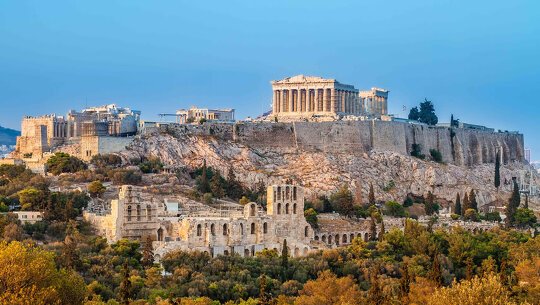 Dine under the Acropolis
Relish the lively ambience of a traditional Greek Taverna in the shadow of the Acropolis, magnificent and bathed in golden light against the moonlit sky.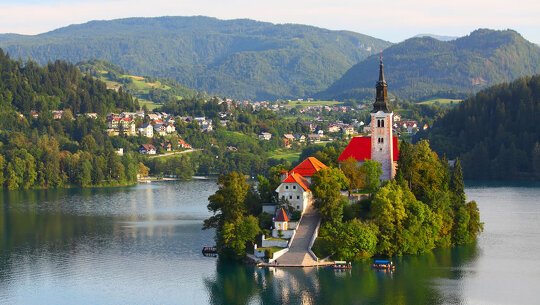 Row across Lake Bled
Enjoy the old world charm of Slovenia as you take a Pletna boat across tranquil waters to the island in the centre of Lake Bled.
Cruise Norway's Geirangerfjord
Cruise the deep blue, calm waters of Norway's Geirangerfjord to witness a breathtaking World Heritage-listed spectacle of towering, snow-capped cliffs, and cascading waterfalls.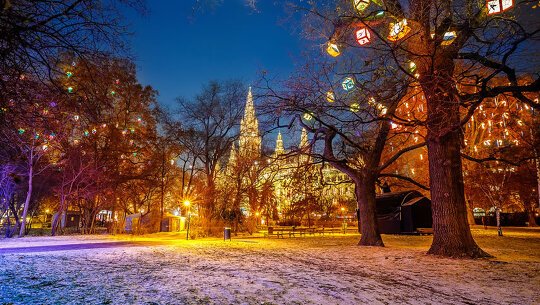 Visit Vienna's Christmas Markets
Feel the festive spirit at Christmas Markets held in public squares across Vienna. Embrace the romance of the market at the Schönbrunn Palace, as you sip mulled wine and explore the traditional handcraft stalls.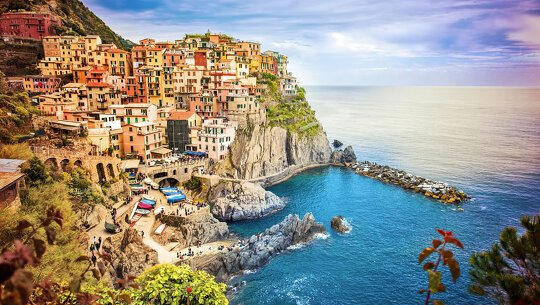 Hike the Cinque Terre
Hike through terraced vineyards overlooking the sea that links the five colourful villages of World Heritage-listed Cinque Terre. Overlooking the Mediterranean this picturesque historic coastline is connected by hiking trails between the villages.
Europe Brochures
1,652 Europe trips sourced from 40 Operator brochures
Latest Reviews
What our clients are saying about their journeys through Europe
The whole process was great. Jemma is a gem. She was extremely helpful right from our first contact. Silvio the tour guide was sensational. His local knowledge was incredible and much appreciated. Included meals at hotel were only average. Cold eggs and meats at breakfasts were disappointing. Overall we are very happy with the tour and will recommend it to to others.
"Could not have asked for more!"
I had left the booking of my trip over the new year till quite late, however the communication from Global Journeys and Intrepid meant that it was all booked over the Christmas period and the trip took place. I had trouble choosing between 'Best of Morocco' and 'Morocco Uncovered' as they both offered an area that I wanted to go to. I went with 'Best of Morocco' and loved it. Many of the areas we went, we were the only tourists. We were fortunate to have not only a small group of people yet a great
...read more
group that got along really well. Mustafa our driver and Khalid our tour guide could not be faulted, they really added to the enjoyment of our experience. Khalid's knowledge of such a vast array of areas was amazing, his passion for his job and his English, including his ability to have a bit of fun was fabulous. He made sure that we were his priority in all areas and his attention to detail was highlighted by all. He could not do enough for all of us. The food was great and all of the accommodation gave us something to talk about in a positive way. The guest house family were lovely and very accommodating and I loved the smaller towns we visited where we were the only tourists to be seen, playing with the children and walking through the farms. I had the most amazing time in Morocco and this being my first group tour was of concern to me. I honestly don't think it could have gone any better.
A massive shout out to Jemma on her awesome effort in putting this tour together at short notice. Nothing was too much trouble and she was only happy to accommodate which lead to a smooth well organised holiday. The tour was exactly as expected with no issues. We have used Jemma in the past and would highly recommend her to everyone for their future travel needs.
"Wonderful winter in Scandinavia"
We had an amazing trip through Finland and Norway over Christmas and New Year. We travelled with Insight Vacations and found the tour director Lene looked after us very well. Would have loved to spend extra time in Ivalo as I feel one night was not enough. All the hotels were clean and comfortable and the included meals were ok. It was definitely an experience to spend time in the Arctic Circle at this time of year as there is no real daylight. We were very happy booking through Global Journeys and
...read more
would not hesitate in doing so again.
Explore More
Your guide to travelling through Europe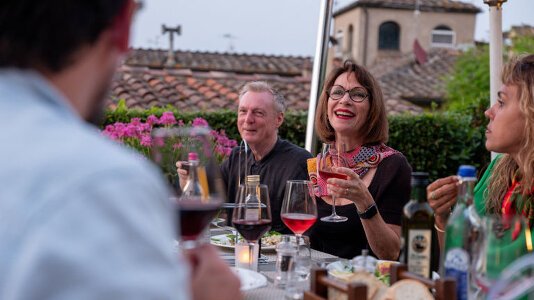 06 July, 2021
Intrepid's Tuscan Food and Wine Guide
When you go to Italy on holiday you might expect to survive on a diet of pizza, Spaghetti Bolognese and gelato (not that there's anything wrong with that!). But, did you know there is more to Italian cuisine than these famous favourites? And that every region of Italy boasts its own..