Turkey Tours
Embark on an exploration of Turkey, from the bustling bazaars of Istanbul to the fascinating landscape of Cappadocia. Learn about the Byzantine and Ottoman past, visit ancient sites, and be moved on an emotive journey to the Gallipoli Peninsula. Rich history, remarkable scenery and mouth watering cuisine await on one of our 106 guided adventures and small group tours to Turkey.   
Popular Turkey Tours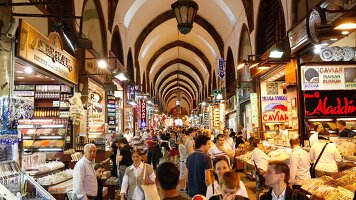 10 Days Istanbul to Istanbul
Operated By:
Trafalgar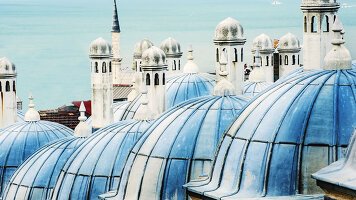 14 Days Istanbul to Istanbul
Operated By:
Trafalgar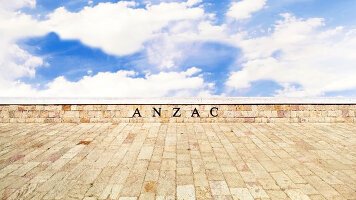 14 Days Istanbul to Istanbul
Operated By:
Trafalgar
View all Turkey Tours
Discover
Must do experiences and highlights in Turkey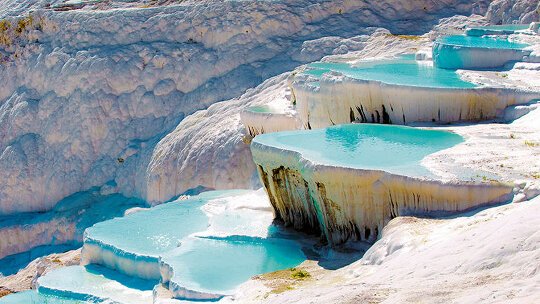 Soak in the Pools of Pamukkale
Enjoy a soak in this "cotton castle" where mineral-rich infinity pools are terraced into the hillside thanks to the hardened calcite deposits that frame them.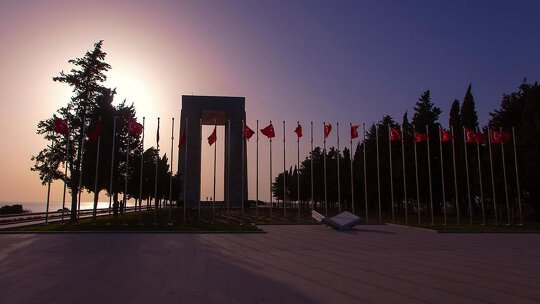 Pay Your Respects at Gallipoli
Visit the battlefields and memorials to pay your respects and read the inscriptions dedicated to those who gave their lives here. An intensely moving experience.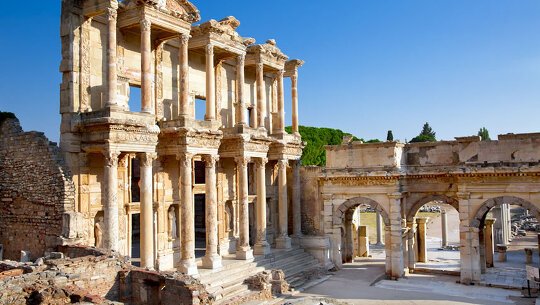 Roman Ruins of Ephesus
These impressive Roman ruins evoke scenes of a vibrant ancient city and its people, milling beneath the grand colonnades that still stand resolute to this day.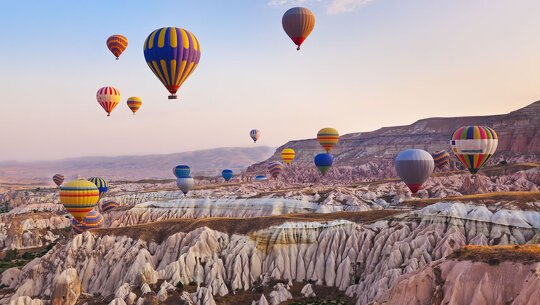 Sunrise Over Cappadocia
Take a hot air balloon ride over Cappadocia as the day's first light illuminates the intriguing landscape. Here, pillars shaped by nature pepper the valleys and manmade villages are carved into the soft rock.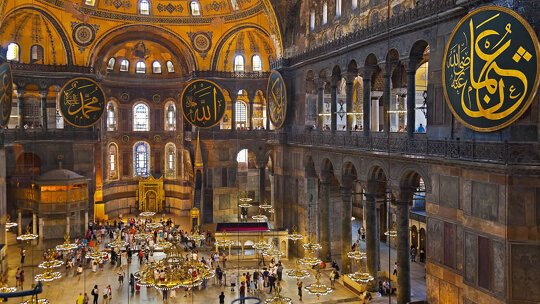 Istanbul's Hagia Sophia
Hagia Sophia's minarets pierce the skyline of Istanbul and its beauty beckons. You will be captivated by the exquisite fusion of religious relevance, adorned inside with symbolic mementos of its time as both a church and a mosque.
Turkey Brochures
106 Turkey tours sourced from 33 Operator brochures
Recent Reviews
What our clients are saying about their journeys through Turkey
Thanks Yvonne for doing the booking for us with Insight, it was not really easy to get triple room accommodation... also for assuring me that Turkey is considerably safe to travel. This Turkey trip was the best Insight tour we have been on, good value for money as it's almost all inclusive except for one optional tour. All sightseeing to famous sights was free or included and almost all dinners except for two were provided as well. The trip itinerary was very good, you cannot ask for more. The best
...read more
treat was having our own boat for the Bosphorus cruise, we felt pampered! I suppose it's because we had the best tour director with Daghan, who had the best sense of humour... we were lucky too with our group as all were easy going and funny... The best time to visit Turkey is during fall when weather is mild. Summer is simply too hot and busy to do all the walking and sightseeing....
"Covered all the highlights"
An exciting tour covering all the highlights. Lisa was an excellent guide and passionate about her country. She went the extra mile to ensure our trip was memorable. Local guides were friendly and knowledgeable.
"Best time of our lives! "
This was our 3rd Cosmos Trip and more to come in the future! Very organised and no stress, hassle free tour with lots to see in Greece and the Islands plus Ephesus in Turkey! It was made a lot easier and cheaper for me by booking with Yvonne from Global Journeys. You will save money booking with this company instead of booking direct plus it's hassle free and communication is excellent as Yvonne always replies promptly with any queries and also is a very professional person to deal with, no complaint
...read more
at all but only compliments. The tour itself is everyone's bucket list as it will take you back in time if you are interested in history and archaeology, 100% satisfied! Will definitely use Cosmos and Global Journeys again.
Apart from no transfer on arrival, the trip was amazing. We had the best tour leader who always had our best interests at heart. The pace was pretty full on but I enjoyed the variety of accommodation, that the accommodation was so close to the centre of each town. The optional tours were very good as well. Turkey took a piece of my heart I fully fell in love with Turkey, the food, the people, the history was amazing.