Greece Tours & Cruises
From the world famous Acropolis in Athens to ancient Delphi and the monasteries of Meteora, history and mythology is palpable in Greece. Travel through lush forests and neat olive groves on tour, kick back in Greek tavernas sampling the delicious cuisine, and cruise around Greece's idyllic islands each with its own charm. See the iconic highlights or travel the back roads to uncover hidden gems on a tour of Greece.   
Top Selling Tours & Cruises to Greece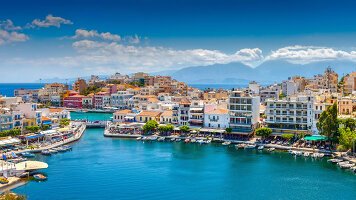 8 Days Athens to Athens
Operated By:
Silversea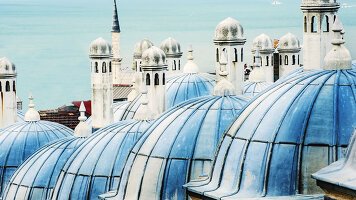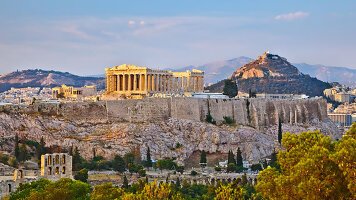 11 Days Athens to Athens
Operated By:
Trafalgar
View all Greece Tours & Cruises
Discover
Must do experiences and highlights on your Greek holiday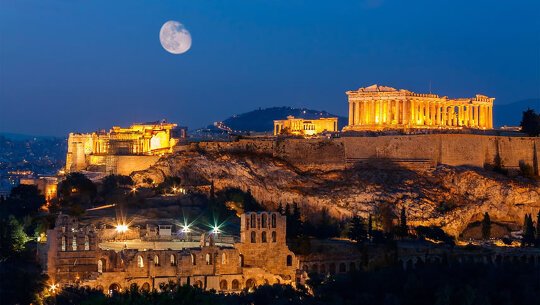 Acropolis by Night
Admire the Parthenon, shining like a beacon over the Acropolis and the city below, its Pentelic marble columns glowing with a warm golden hue.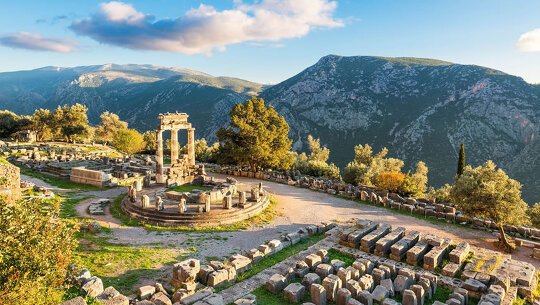 Ancient Delphi
Home to the Temple of Apollo, this site commands its place on the slopes of Mount Parnassus, overlooking the stunning valley of Phocis.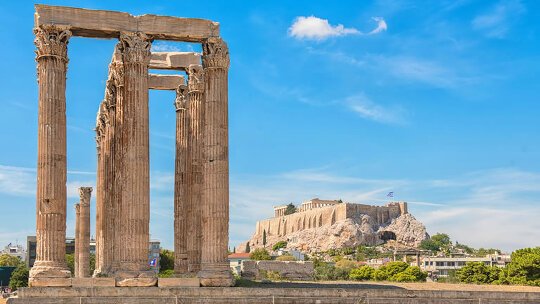 Stroll the Grand Promenade
Wander the promenade landscaped to highlight historical monuments, including Hadrian's Arch and the columns of the Temple of Olympian Zeus.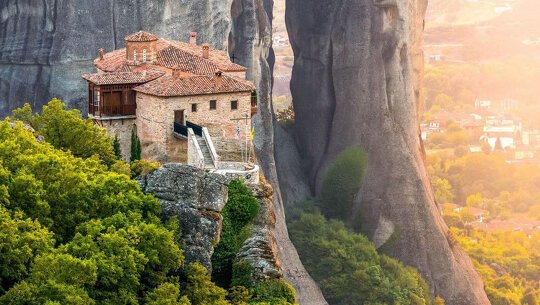 Explore the Monasteries of Meteora
Wind along paths carved into the smooth rock, where these monasteries perch overlooking the lush green Peneios Valley. Of the 24 original monasteries constructed from the 14th to 16th centuries, six are still in operation.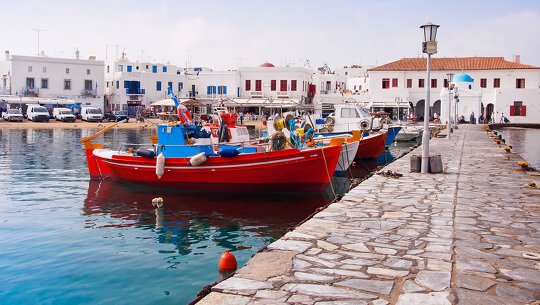 Island Hop the Aegean
Set off through the azure waters to discover the blissful Greek Islands. Let your hair down on Mykonos, stroll through Rhodes Old Town, and watch the sun set on your island hopping adventure from the whitewashed coastline of Santorini.
Greece Brochures
214 Greek tours and cruises sourced from 40 Operator brochures
Recent Reviews
What our clients are saying about their journeys around Greece
"Covered all the highlights"
An exciting tour covering all the highlights. Lisa was an excellent guide and passionate about her country. She went the extra mile to ensure our trip was memorable. Local guides were friendly and knowledgeable.
"Best time of our lives! "
This was our 3rd Cosmos Trip and more to come in the future! Very organised and no stress, hassle free tour with lots to see in Greece and the Islands plus Ephesus in Turkey! It was made a lot easier and cheaper for me by booking with Yvonne from Global Journeys. You will save money booking with this company instead of booking direct plus it's hassle free and communication is excellent as Yvonne always replies promptly with any queries and also is a very professional person to deal with, no complaint
...read more
at all but only compliments. The tour itself is everyone's bucket list as it will take you back in time if you are interested in history and archaeology, 100% satisfied! Will definitely use Cosmos and Global Journeys again.
The Real Greece is not in Athens. It's here in Islands such as Tinos and Naxos. Clearest waters ever. Crooked alleyways and perfect coffee shops. There is no crime. Hike the Greek landscape and look back over towards the dazzling coastline.
"Greece & Aegean Cruise "
Good mix of land tour & cruise of Greek islands but too many free days e.g. 1st day is nothing but optional cruise of 3 islands near Athens. After one week of land tour, we returned to Athens for another full day of nothing. Last day after the outer island cruise we again returned to Athens for another day of nothing. So basically 3 full days of nothing.
Explore More
Your guide to travelling through Greece
07 November, 2019
Top Trails to Explore on a Walking Tour in Greece
Greece is a paradise for active travellers who are keen to explore everything the mainland and islands have to offer. A network of trails connects postcard perfect hilltop villages to seaside towns and spectacular paths wind their way through landscapes that never cease to amaze. If you are..