Tuscany Tours
Discover Tuscany on a guided tour or self-guided holiday through rolling green landscapes steeped in olive groves, vineyards, and terracotta rooftops. A hub of art and gastronomy, here you can marvel at famous works in the galleries of Florence or venture into the countryside to devour regional produce under the Tuscan sun. Explore this delightful region by foot, bike, or coach on one of 30 tours through Tuscany.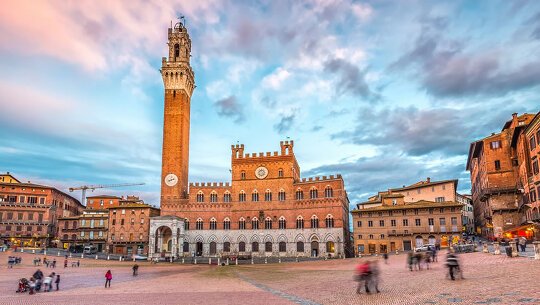 Siena is reminiscent of a vast open-air museum. The city is home to a treasure trove of architectural marvels and charming outdoor spaces from the striking cathedrals to the bustling central piazza.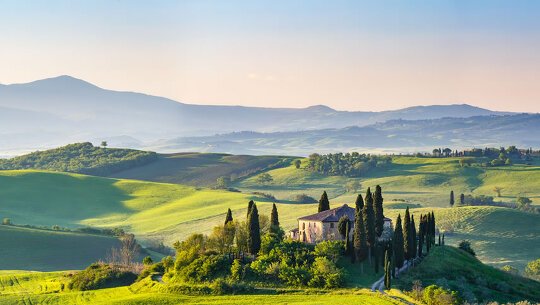 Explore the quiet back roads and hidden trails of Tuscany on a walking or cycling holiday. Admire the scenic rolling hills and refuel with the regional delicacies they produce.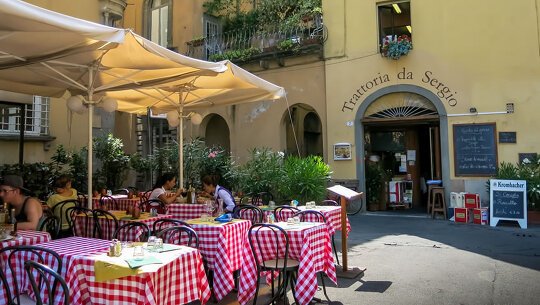 Hugged by Renaissance walls and interlaced with cobbled streets, Lucca is a Tuscan treasure. Stroll the squares, sightsee Romanesque churches or simply sit and watch the world go by.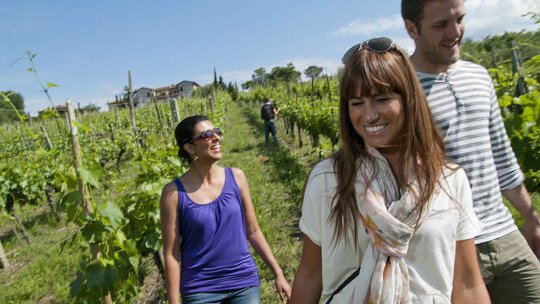 Experience the real Tuscany with the people who call this region home. Enjoy slow food, join a cooking class, sip local wine, and truly immerse yourself in the region with an 'Agriturismo' stay at a locally owned and operated farm.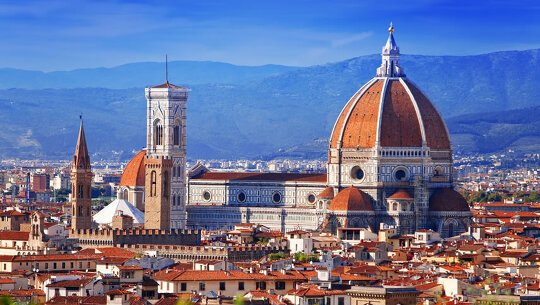 Florence and the arts are inextricably linked. Marvel at the city's masterpieces including an impressive collection at the Uffizi Gallery, Michelangelo's David at Accademia Gallery, and the architectural triumph of the Doumo.