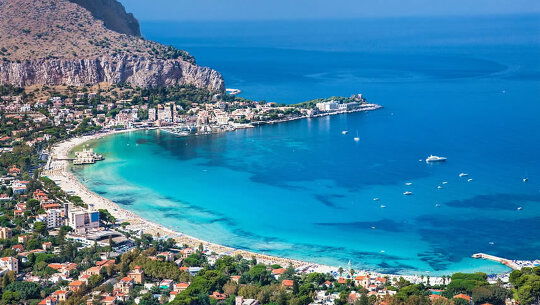 Explore the mix of Byzantine mosaics, Arab domes and Norman palace walls in eclectic Palermo. Capture the flavours of the city at the Arab market.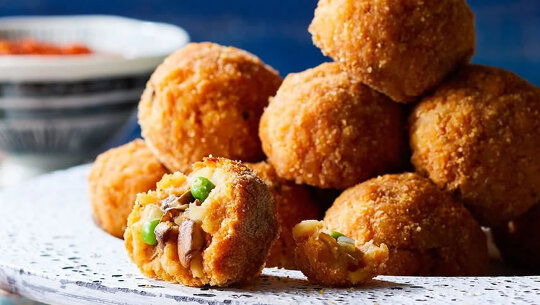 Enjoy a local tasting of Sicily's most famous street food, the arancino, in Catania. A source of pride and rivalry between Catania and Palermo.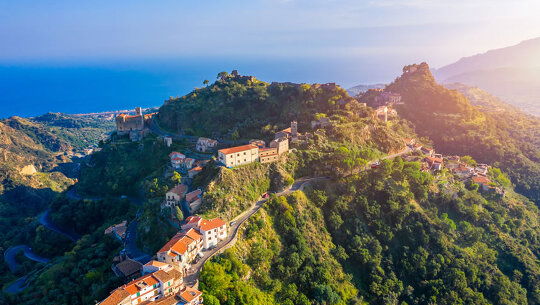 Wander the winding, steep streets of Corleone, in the shadow of Rocca Busambra. Infamous for its Mafia bosses, fictional and real, visit the anti-Mafia museum.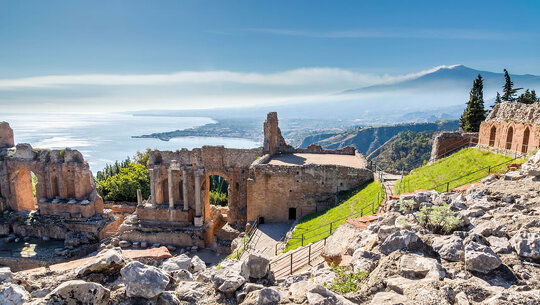 Find your seat in the ancient Greek Theatre and breathe in the dramatic views over the Taormina coastline and the live performances of nearby Mount Etna. Set high on the cliff, colour and beauty is all around.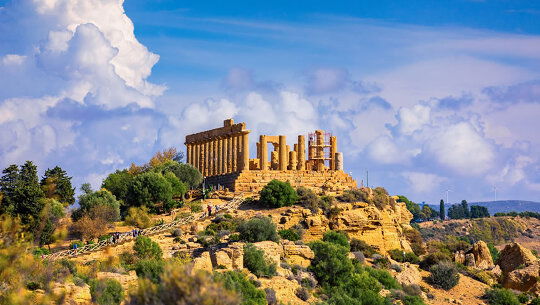 Join a local expert in the Valley of the Temples, Sicily's finest Greek archaeological site. Marvel at the impressive Temple of Concordia and the clifftop Temple of Juno overlooking the sea in this World heritage-listed site.