Italy Tours
Explore idyllic fishing villages, visit Italian castles, shop till you drop in Milan, journey through the Tuscan countryside and take a scenic stroll along the waterfront at Lake Como. Marvel at the dramatic coastlines of the Amalfi Coast and Sicily. See art in the Vatican Museums and Roman history unfold everywhere. Just some of the experiences you'll enjoy on your tour through Italy and Sicily.
Popular Tours Of Italy
14 Days Rome to Rome
Operated By:
Cosmos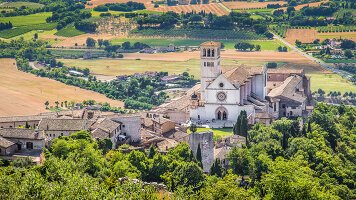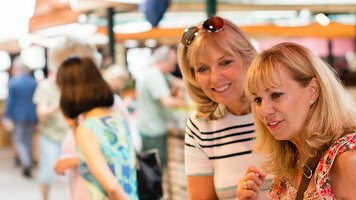 View all Italy Tours
Popular Regions
Popular Travel Styles
Discover
Must do experiences and highlights throughout Italy & Sicily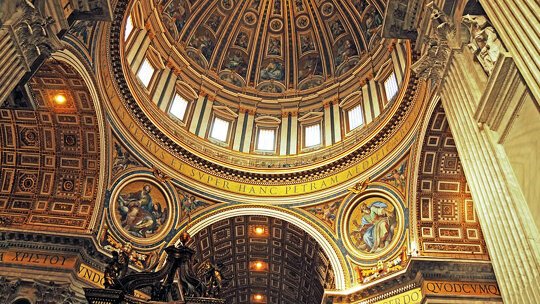 Visit the Vatican Museums
With fast tracked or out of hours entry to the Vatican Museum and St Peter's Basilica, a local guide shares the amazing and vast collections.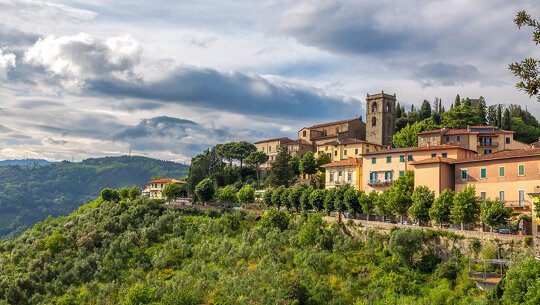 Soak up Tuscany in Montecatini Terme
Visit this historic spa town, a great base for exploring the highlights of Tuscany. Find modern and historic architecture style and soak in beautiful, healing spa pools.
Head Across to Capri
Take a ferry across the Bay of Naples to soak up the sophistication of the Island of Capri. Pass the dramatic coastline to find stylish hotels and boutique shopping.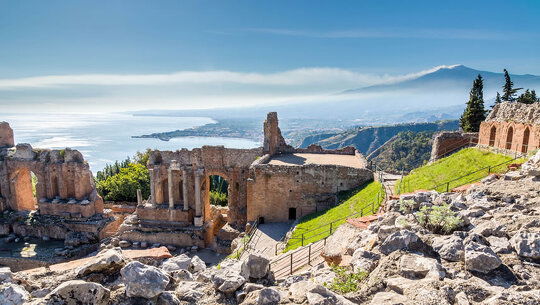 Explore the Taormina Riviera
Find your seat in the ancient Greek Theatre and breathe in the dramatic views over the Taormina coastline and the live performances of Mount Etna. Set high on the cliff, colour and beauty is all around.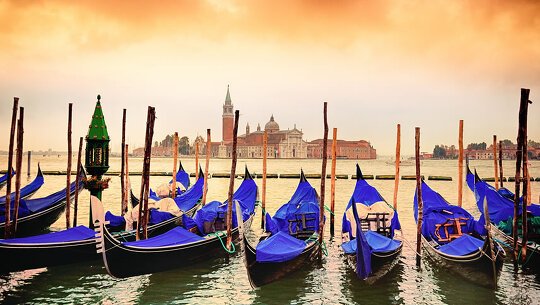 Take a Gondola Ride in Venice
Soak up the romance of Venice as you glide along the canals under ornate bridges and between the colourful homes and historic buildings. It might be a Venice cliché but it's never passé.
Italy Brochures
281 Italian tours sourced from 40 Operator brochures
Recent Reviews
What our clients are saying about touring Italy & Sicily
The whole process was great. Jemma is a gem. She was extremely helpful right from our first contact. Silvio the tour guide was sensational. His local knowledge was incredible and much appreciated. Included meals at hotel were only average. Cold eggs and meats at breakfasts were disappointing. Overall we are very happy with the tour and will recommend it to to others.
"Touring the south of Italy"
Great tour of Sicily with a very professional Tour Guide and most experienced bus driver. Stayed at very comfortable and clean hotels with breakfasts included. Tour included visits to famous sites as well as passage through rural areas with olive groves and citrus orchards and great eating experiences. The tour could have included an archaeological museum or two. On the whole a very enjoyable experience.
Trafalgar was as always great. The only complaint I have is The Villa Maree Hotel at Lake Garda. It's 40 mins walk to the closest large town, although you can get a bus or Taxi and you cannot see the Lake. No tea making facilities in room, fridge not cold at all! Tour very busy if you take all the excursions but great sights, pretty scenery. Bolzano beautiful and Dolimites.
"Northern Italy Highlights"
The Information Session was very laid-back. It was conducted in the hotel foyer which was cramped and didn't provide adequate seating. Local guides were friendly and knowledgeable. Meals on optional excursions were not worth the price.
Explore More
Your guide to travelling through Italy & Sicily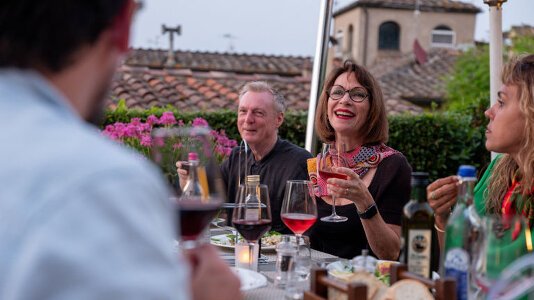 06 July, 2021
Intrepid's Tuscan Food and Wine Guide
When you go to Italy on holiday you might expect to survive on a diet of pizza, Spaghetti Bolognese and gelato (not that there's anything wrong with that!). But, did you know there is more to Italian cuisine than these famous favourites? And that every region of Italy boasts its own..