06 July, 2021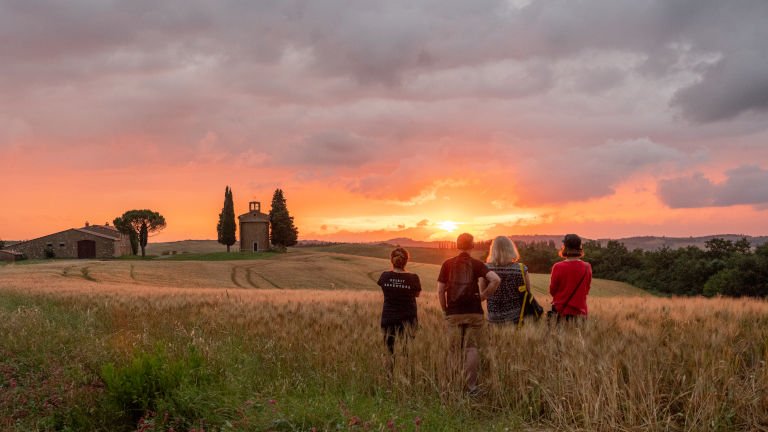 When you go to Italy on holiday you might expect to survive on a diet of pizza, Spaghetti Bolognese and gelato (not that there's anything wrong with that!). But, did you know there is more to Italian cuisine than these famous favourites? And that every region of Italy boasts its own specialities?
You'll find Sicilian food is quite different to Venetian food, which in turn is nothing like Sardinian food! But, undoubtedly one of the most famous food regions in Italy is Tuscany.
Much of Tuscan cuisine is inspired by traditional "peasant food" of the farming region, so is often simple and rustic in its flavours and ingredients. But, just because they have humble roots, doesn't mean that food in this part of Italy is any less delicious.
Here are some tasty foods and vinos you don't want to miss on your next Tuscan holiday.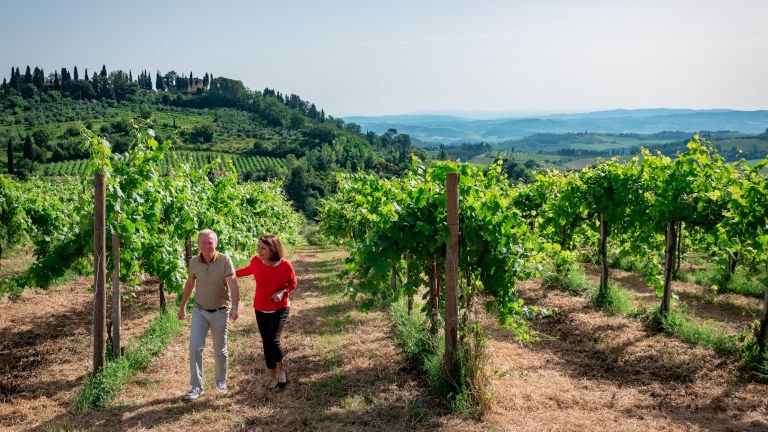 The Food
Crostini Toscani
When you're dining anywhere in Tuscany – a restaurant or a family home – there will scarcely be a meal that doesn't begin with Crostini Toscani. Chicken liver pate served on a thin piece of toasted bread, this starter is a staple of Tuscan cuisine. It was made famous by Catherine de' Medici, the Italian noblewoman who became the Queen of France in the 16th century when she introduced a range of her favourite Italian dishes to the food-loving French. This was touted as the inspiration for foie gras, so was an important piece of culinary evolution.
Torta di ceci
A delicious street food snack, Torta di ceci is a chickpea flour pancake that is, strangely enough, served inside a sandwich by the street vendors in Tuscany. Vegetarian and gluten free, this crunchy, carb-fuelled treat can also be used as the base for a pizza, or served with vegetables.
Tagliatelle al tartufo
When you visit Italy you simply have to indulge in a bowl of pasta (or 50), and Tagliatelle al tartufo is a unique pasta dish you definitely don't want to miss. Think long ribbons of delicate tagliatelle pasta, swirled with warm, melted butter, garlic and then decadently topped with shavings of black truffle and parmigiano cheese. The earthy umami of the black truffles is distinctly European in flavour and delicious to boot.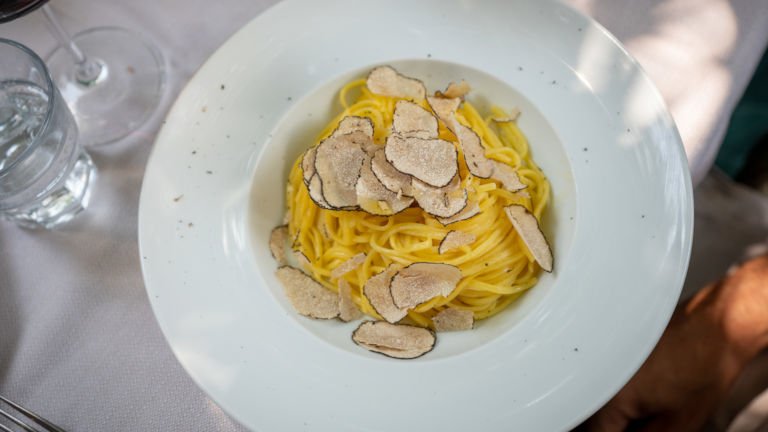 Bistecca alla Fiorentina
A favourite of Tuscan home cooks and carnivores alike, the Bistecca alla Fiorentina is a T-bone steak from a local breed of cow, the Chianina cattle. The steak is served simply, seasoned with herbs such as rosemary and sage. Be warned – a traditional Bistecca alla Fiorentina is served rare and Tuscan people may be scandalised if you order it any other way.
Castagnaccio
Castagnaccio is a gluten-free cake, baked with chestnut flour to give it a nutty, earthy flavour. It is mixed with olive oil, walnuts, pine nuts, raisins and rosemary for a slightly savoury hit. Castagnaccio was particularly popular with peasants and farmers in Tuscany, as chestnuts were one of the staple foods they always had access to. The dried fruits and nuts added to the chestnut flour and water mix were luxuries to the add more flavour to the recipe if they were available.
The wine
Chianti
Chianti is probably best known for the iconic round-bottomed bottle that is encased in a straw basket, called a fiasco. Many Tuscan trattorias will serve a bottle of this red wine on the table and will keep replacing them if the group finishes them (don't worry, as a house wine they're normally very reasonably priced). Predominantly made with Sangiovese grapes, Chianti pairs well with the hearty, rustic meals you'll be enjoying in Tuscany.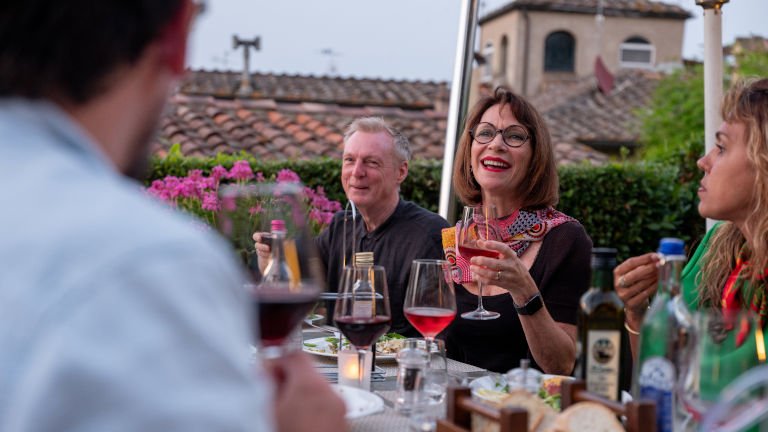 Vernaccia di San Gimignano
While Tuscany is mostly known for its rich, red wines, if you prefer a drop of white, a glass of Vernaccia di San Gimignano may be more your style. This golden coloured wine is said to be dry, with a crisp acidity, making it a perfect match for pasta dishes with a creamy sauce or seafood and fish. Bellissimo!
Elba Aleatico Passito
For those with a sweet tooth, Elba Aleatico Passito is Tuscany's iconic, sweet red wine. Made entirely with Aleatico grapes, this ruby, red wine has been enjoyed for centuries by Italians and Greeks alike. Often enjoyed at the end of a meal, Elba Aleatico Passito goes well with Tuscan dried fruits, or desserts with a fruit base like a berry tart. What a way to end a meal!
Do you want to tantalise your tastebuds in Tuscany? Intrepid have a range of small group tours that will take you to many of Italy's best food and wine regions. Global Journeys are a trusted partner of Intrepid and are ready to help you get on your way.