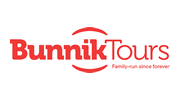 A family business based in Adelaide, Bunnik made a name for themselves in small group touring through Egypt, and now travel to all corners of the globe. All of their trips include return flights to and from Australia, so take this into account when comparing prices with other small group Operators. Bunnik tours have been specifically designed for 'the not too young and not too old' with group sizes set to a maximum of 20, and in Africa even smaller groups of 12. Bunnik trips are currently only offered to Australian residents.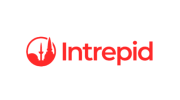 Intrepid specialise in small group adventure tours, and feature trips around the globe. With over 700 tours and 50,000 departures, Intrepid's itineraries are designed for the budget conscious adventurer, families and even adventures for those that prefer a bit of comfort at the end of each day. Like G Adventures, Intrepid also have a myriad of trips through South and Central America & Asia and operate dynamic pricing so prices can change daily - upwards if the trip is filling up, and down if they need to fill some spaces.
Recommending the best Operator for small group adventures is a tough one. It's very subjective and we think a lot depends on the region, the itinerary and the trip leader you get. This will have a huge sway on whether your trip is good, great or average. Our advice is to choose the Operator which has the itinerary and departures dates that suit you best. Look at things like inclusions, group size and other details to help make your decision.