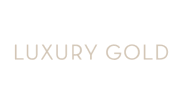 Luxury Gold (a luxury brand brought to you by Insight Vacations) endeavours to elevate travel beyond the ordinary, bringing you the best escorted experience for the best value. Staying in some of the finest hotels, chosen for their prime location, ambience, and level of luxury, and enjoying meals and wine at some of the best restaurants the destination has to offer. Insight have recently expanded their range of luxury vacations to include trips through South America, Africa, and Asia - where you can expect the ultimate in luxury and refinement.
With smaller groups (average of 30 but no more than 40 guests - and Asia & South Africa with only 24), relaxed start days, VIP door to door transfers (if you're an Aussie within 50km of an airport) , Luxury Gold offers a seamless stress-free travel experience. If you've travelled with any of its sister brands like AAT Kings, Trafalgar, Insight, Inspiring Journeys or Uniworld further savings are available.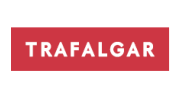 Over 350 coach tours around the world, and one of our clients most popular Operators, Trafalgar is part of the Travel Corporation, which includes under its umbrella the sister brands of Insight Vacations, AAT Kings, Uniworld, Contiki & Costsaver. With a worldwide presence and local operations in Australasia for many years, you'll enjoy the company of many nationalities aboard your coach, including those from Downunder. Sitting between Insight and Costsaver, Trafalgar pride themselves in touring innovation, introducing 'Insider Experiences' (where you get to know and dine with the locals) and travel styles to suit those that prefer smaller groups or those that prefer a more leisurely itinerary.
Look out for Trafalgar's Early-payment savings where you can save up to 10% on your trip as well as further savings if you are a past passenger on any of the aforementioned sister brands.