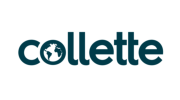 While new to the Australian market in 2017, Collette have actually been operating since 1918. Offering coach touring and small group explorations around the world, you won't find too many Aussies and Kiwis on their trips yet, but clients of ours that haven taken the plunge over the last season have come back with very positive reviews. Collette is very popular in the US and now has offices and support in Australia, Canada and the UK too.
Collette market their trips as 4 star accommodation with 5 star service and inclusions - so if that sounds like your cup of tea, then how about this - Collette also includes a roundtrip home to airport chauffeur service for those within a 40km radius of Sydney, Melbourne, Brisbane, Adelaide, Perth, Canberra, Darwin, Cairns and Hobart airports.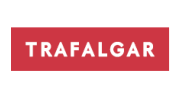 Over 350 coach tours around the world, and one of our clients most popular Operators, Trafalgar is part of the Travel Corporation, which includes under its umbrella the sister brands of Insight Vacations, AAT Kings, Uniworld, Contiki & Costsaver. With a worldwide presence and local operations in Australasia for many years, you'll enjoy the company of many nationalities aboard your coach, including those from Downunder. Sitting between Insight and Costsaver, Trafalgar pride themselves in touring innovation, introducing 'Insider Experiences' (where you get to know and dine with the locals) and travel styles to suit those that prefer smaller groups or those that prefer a more leisurely itinerary.
Look out for Trafalgar's Early-payment savings where you can save up to 10% on your trip as well as further savings if you are a past passenger on any of the aforementioned sister brands.