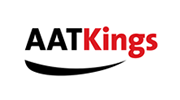 AAT Kings have partnered with Global Journeys since our inception, and as a result we have an in-depth understanding of all their trips, through both Australia and New Zealand. Our team have journeyed with them on 9 tours through New Zealand, Tasmania, South Australia, Northern Territory and Queensland. That close relationship also means we can deliver fantastic savings throughout the year.
AAT King's core multi-day coach tours cater mainly for those over 55+, whilst their short breaks in the Northern Territory tend to attract a more diverse range of ages. All coaches are first class, and AAT Kings pride themselves on their tour guides - many of which have been with them for decades!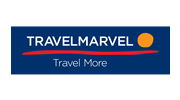 The lesser known, but equally popular Travelmarvel, is the sister brand of APT. Positioned as a premium Operator, but a level down from APT with regards to pricing, inclusions and the age of it's river ships. Travelmarvel & APT share the same past passenger Rewards Scheme, and many of our clients like prefer to spend a little less, knowing they are still backed by one of Australasia's premier touring companies.
With it's roots in coach touring through Australia and New Zealand, Travelmarvel now offer river cruises in Europe & Asia, tours and cruises in Canada and trips around South & Central America. As Platinum Partners of APT & Travelmarvel, our consulting team have an in-depth knowledge and have personally experienced travelling with Travelmarvel and would relish the opportunity to help organise your next holiday.