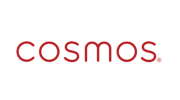 A lot of our clients aren't too fussed about their accommodation (as long as it's clean and comfortable) and are more interested in the destination. Over 1,200 past client reviews with an average 4.5 out 5 star rating, is impressive. Why? Great value and interesting itineraries. Part of the Globus Family, there are further great discounts to be had.
Accommodation is 3 to 3/12 star, but a lot of our clients are pleasantly surprised at the quality. Hotels are often located out of the city centre, so prepare your trip budget to allow for transfers or taxis if you want to explore the cities on your own. Allow extra funds for some meals and excursions not included in more premium inclusive itineraries. Like our past clients, we feel very comfortable recommending Cosmos.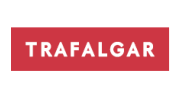 Over 350 coach tours around the world, and one of our clients most popular Operators, Trafalgar is part of the Travel Corporation, which includes under its umbrella the sister brands of Insight Vacations, AAT Kings, Uniworld, Contiki & Costsaver. With a worldwide presence and local operations in Australasia for many years, you'll enjoy the company of many nationalities aboard your coach, including those from Downunder. Sitting between Insight and Costsaver, Trafalgar pride themselves in touring innovation, introducing 'Insider Experiences' (where you get to know and dine with the locals) and travel styles to suit those that prefer smaller groups or those that prefer a more leisurely itinerary.
Look out for Trafalgar's Early-payment savings where you can save up to 10% on your trip as well as further savings if you are a past passenger on any of the aforementioned sister brands.