Festivals & Events
Explore guided itineraries to some of the world's best and unique festivals. Enjoy celebrations of culture around the world, from India's Holi Festival to the Naadam Festival in Mongolia, and see incredible visual displays like China's Harbin Ice Festival or the Albuquerque Balloon Fiesta. Air show enthusiasts will love the Warbirds Over Wanaka in New Zealand, and musos shouldn't miss the New Orleans Jazz Fest.
Popular Festivals & Events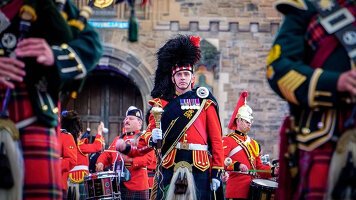 9 Days Edinburgh to London
Operated By:
Collette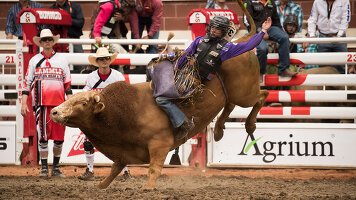 10 Days Calgary to Vancouver
Operated By:
Collette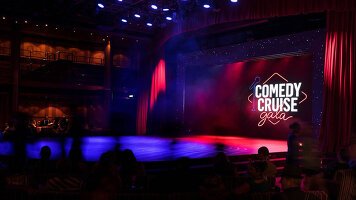 View all Festivals & Events
Discover
Popular festivals and special events around the world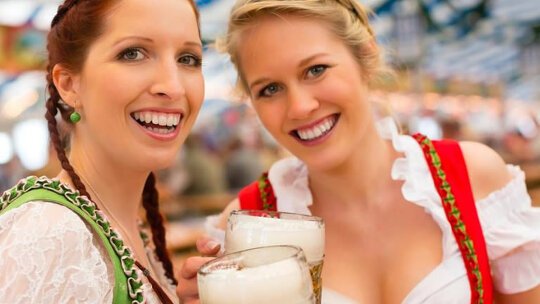 Oktoberfest - Prost!
Drink in the atmosphere, and the beer, at Munich's iconic festival. Enjoy entertainment aplenty and Bavarian specialties along with steins of your favourite brew.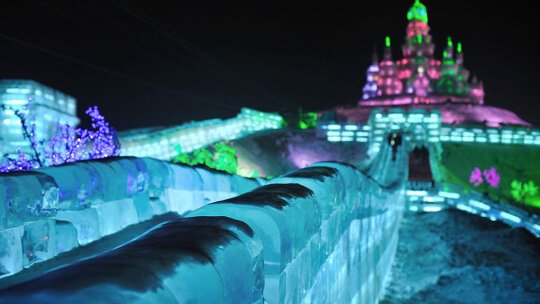 Harbin Ice Festival
This annual event sees over 100 life size landmarks carved from ice. Sculptures from fairy tale castles to the Colosseum are illuminated in a winter wonderland.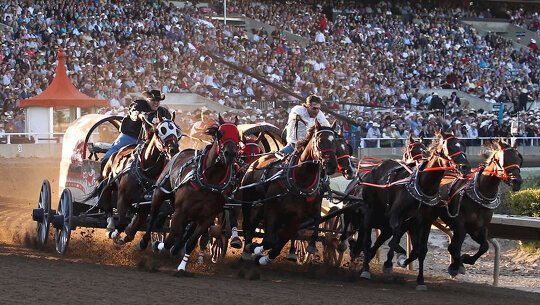 Calgary Stampede
Get a taste of Canada's Wild West at this iconic event, with chuckwagon races, plenty of rodeo action, and stunning performances to get you yahoo-ing!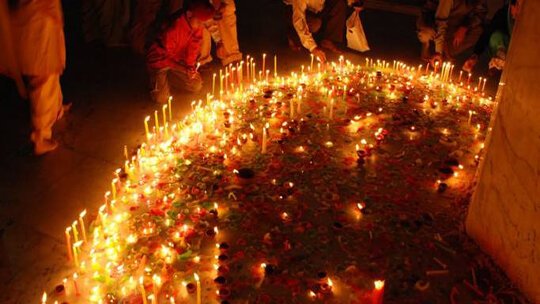 Celebrate Diwali in Jaipur
Enjoy India's Festival of Lights as the locals do. Shop for fireworks, don traditional Indian dress and share in the celebrations with a local family as candles and lanterns are lit across the city.
Jazz & Heritage Festival New Orleans
Jazz Fest welcomes an eclectic mix of artists with the likes of Bruce Springsteen, Bob Dylan, Stevie Wonder, and Pearl Jam having graced its stages over the last 50 years of the event (just to name a few!).
Brochures Featuring Festivals
101 Festival & Event trips sourced from 38 Operator brochures
Recent Reviews
What our clients are saying about their festival touring experiences
I won't travel with Contiki ever again. Very immature tour leader. The event bookings were mainly with those companies that benefit them not really caring about the customer. Zero customer service. However, this review is not related to Global Journeys, Global Journeys was amazing and quick in booking and very informative and accurate, I'll book through them again.
"Fantastic and relaxing tour that covers all those original places on Route 66"
This is the best trip we have ever done. We went to all the little places still on the route for stops and meals, pace was just right, tour director John was fantastic as was the driver Wayne. I can't recommend this tour enough for anyone interested in Route 66. Far exceeded my expectations based on other bus tours which we have always enjoyed. The additional balloon and Route 66 festivals helped to make this just that bit better. Rate this 10 out of 10.
"Relaxing Canadian Rockies and Calgary Stampede tour"
This was a relaxing tour that had 2 & 3 night stays that meant you got to really enjoy the mountains. And they are very spectacular to see. The Calgary Stampede was an enjoyable experience with good seats to the evening show and rodeo over two days. Thanks to Trafalgar tours, Ron our tour director and Al our driver and Hannah from Global Journeys for a great experience!
"Fantastic well organised tour "
We had an incredible time away in Canada with Luxury Gold! A fantastic company, well organised, great accommodation, wonderful places and fabulous itinerary. Thank you again to Yvonne who always does a magnificent job in organising everything from accommodation, flights etc. Thank you again!
Explore More
Your guide to festivals & events around the world
20 September, 2019
Flight of the Imagination - Warbirds Over Wanaka
Warbirds Over Wanaka Airshow is an enthralling festival of flight that you can experience on a choice of four unique touring options with Grand Pacific. Why not combine the romance of aviation as brought to life by famous Warbirds, joining forces with classic aircraft and modern jets, to..