Adventure Tours
Find your hiking, cycling, kayaking or skiing holiday with our selection of adventure tours. Experience an authentic, unforgettable adventure holiday designed to put you in touch with local culture, amazing landscapes and wildlife. Whether you want to trek to Everest base camp, climb Kilimanjaro, ski Europe, find adrenaline sports in Queenstown or cycle Vietnam, we have the adventure of a lifetime that you are seeking.
Popular Adventure Tours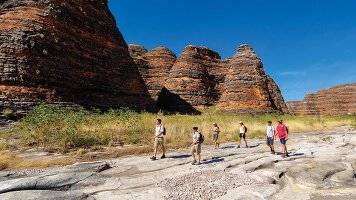 12 Days Broome to Kununurra
Operated By:
APT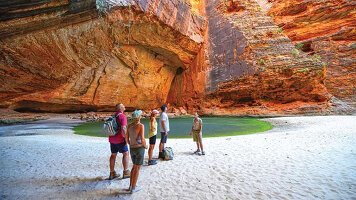 15 Days Broome to Broome
Operated By:
APT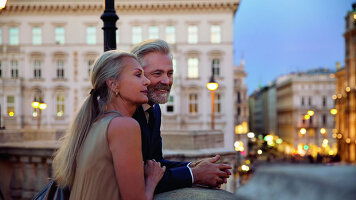 15 Days Broome to Broome
Operated By:
APT
View all Adventure Tours
Popular Destinations
Adventure Styles
Discover
Must do experiences for the active traveller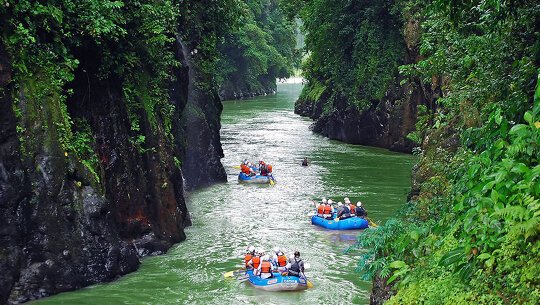 Raft the Pacuare River
Hit the rapids of Costa Rica's Pacuare River for two days of incredible white water rafting within a pristine rainforest, host to wildlife and waterfalls.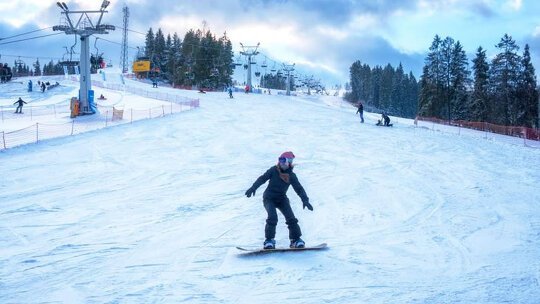 Ski France
Conquer over 220km of sensational pistes and scenic Alpine panoramas at Les Deux Alpess, then enjoy the apres ski beats of the Rise Festival.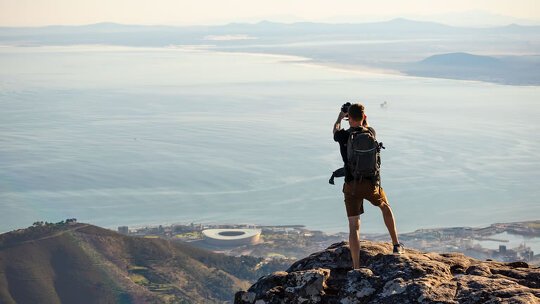 Hike Table Mountain
Hike Table Mountain in the morning for spectacular views of the city and Atlantic in the distance, Lion's Head, Signal Hill and the City Bowl.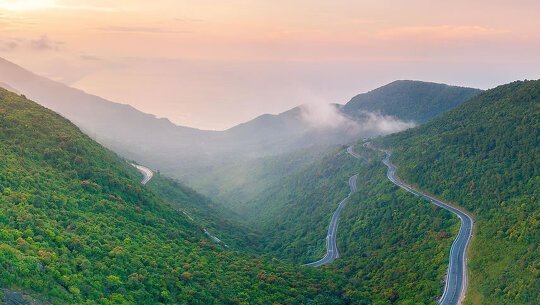 Cycle Hai Van Pass
For a quintessential Vietnamese adventure, cycle over the stunning Hai Van Pass, a spiralling, verdant mountain pass with spectacular views over the East Sea en route from Lăng Cô to Hoi An.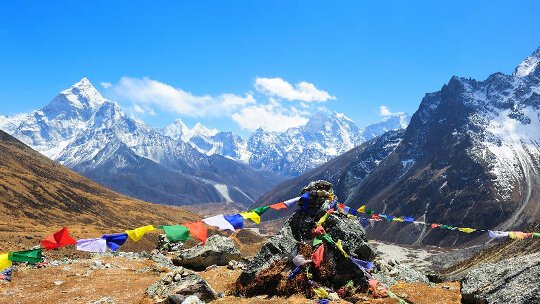 Your First Glimpse of Everest
That breathtaking moment when you see the peak of Everest for the first time as you trek to the base camp. It's at the suspension bridge before you begin your ascent to Namche Bazaar.
Adventure Brochures
2,069 Adventure tours sourced from 40 Operator brochures
Recent Reviews
What our clients say about their latest adventures
"8 Day Brisbane to Cairns Northbound"
The trip was fantastic! The main events of each stop being Fraser Island, the Whitsundays and the great barrier reef were all wonderful. The tour operators for each of these day trips were of a very high standard. Our two tour guides Monte and Conrad were amazing kind thoughtful guys. They organised and joined us for many memorable meals. My only criticism is that they didn't give us any commentary on the places we were travelling through. I always enjoy hearing all the interesting information about
...read more
the places we were travelling through but this didn't happen.
Very enjoyable trip. The itinerary is excellent with signature visits to Bungle Bungle and Mitchell Falls. Accommodation and meals are both very good. Our tour leader is generally good, but can allow more time for activities in particular at Mitchell Falls and the gorges.
"APT West Coast Explorer and Pilbara Tour"
Our APT 4WD guided tour from Broome to Perth was sensational. Our tour guides were fantastic as nothing was too much trouble and they made sure we were comfortable, well fed and well informed. They treated our friendly group like a family. The resorts at Cable Beach Broome, Echo Beach, Exmouth and Monkey Mia were stunning. All our accommodation and meals exceeded our expectations. Every day greeted us with new experiences and amazing places- swimming and walking through the gorges at Karijini NP,
...read more
watching sea eagles feed as we boarded our Yardie Creek boat tour, snorkelling from a glass bottom boat at Coral Bay Ningaloo Reef, walking around stromatolites at Hamelin Pool and on coquina at Shell Beach, drinking champagne on a sunset cruise at Monkey Mia, viewing the panoramic landscape from the AirWalk at Kalbarri NP, just to name a few places. Our tour ended in Perth and staying at the Ritz Carlton, we felt like millionaires with everlasting memories of an amazing tour.
"Queensland Outback& Tropics By Private Plane"
A great trip, what a way to see the vast expanse of outback Queensland. Longreach and Winton exceeded expectation whilst Mt Isa was a little disappointing and could be bi-passed. Thursday Island did not disappoint and the trip to the very top of Australia provided great memories. The trek is not easy but you are rewarded with a great feeling of satisfaction. It is as far north as you can go! The local guide kept us interested with many anecdotes of life in the far north. The Oaks Resort at Port
...read more
Douglas and Reef Hotel on Hamilton Island were first class. Accommodation in outback towns whilst OK, some tolerance is required. It has been a tough couple of years for them. The Alliance Airline SAAB 70 was terrific and the "Hosties" Meagan and Bronwyn provided exception service as did the APT Tour directors Richard and Rod. The APT App was down for a considerable time before the trip and we must commend the assistance of Jemma of Global Journeys who managed to keep us informed despite the outage. Overall a great way to attack our Bucket List.
Explore More
Your guide to taking on an adventure with Global Journeys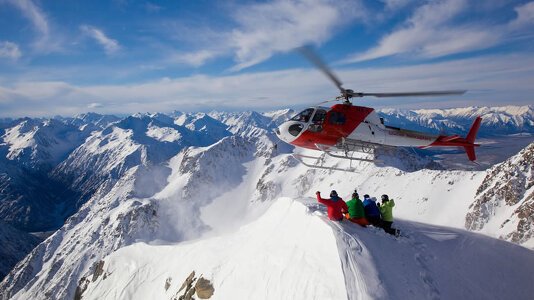 12 August, 2020
Want to Heli Ski New Zealand's Southern Alps? Do it with Haka Tours
The Southern Alps of New Zealand are considered one of the top 10 places to heli ski in the world. A heli skiing adventure may be something you dream about, did you know you don't need to be an expert alpine skier to take on a heli skiing holiday? If you are an intermediate level skier who can..