Walking & Hiking Tours
Experience one of 422 amazing walks, hikes and treks around the globe with our experienced professional trekking operators. Take on a challenging adventure with expert guides, from the summit of Mont Blanc or Mt Kilimanjaro to the Kokoda track, or choose a more leisurely trail like those weaving under the Tuscan sun. Stretch your legs, explore new places, and unleash your potential on a guided walk or hiking holiday.
Popular Walking & Hiking Tours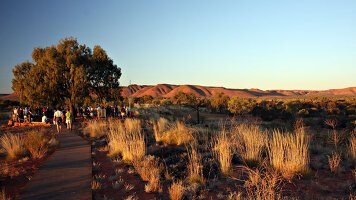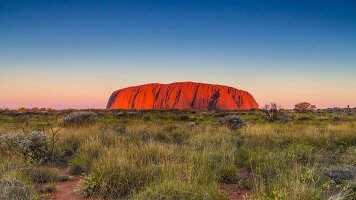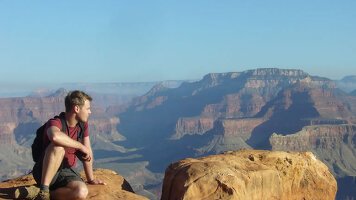 View all Walking & Hiking Tours
Popular Destinations
Popular Treks
Discover
Popular trails and hiking tour highlights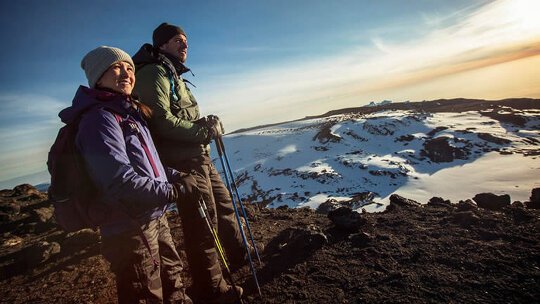 Summit Mt Kilimanjaro
Conquer one of the many routes to the
summit of Mt Kilimanjaro
through forests contrasted by stark terrain and rocky gorges, rewarding with panoramic views at its peak.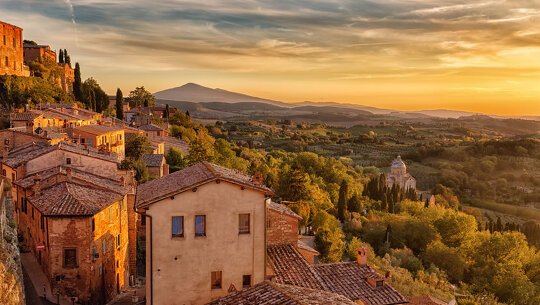 Trails Under the Tuscan Sun
Meander through picturesque hillside villages and shop rustic markets, wander cypress-lined country lanes, and wind between olive groves and vineyards sampling delicious produce en route.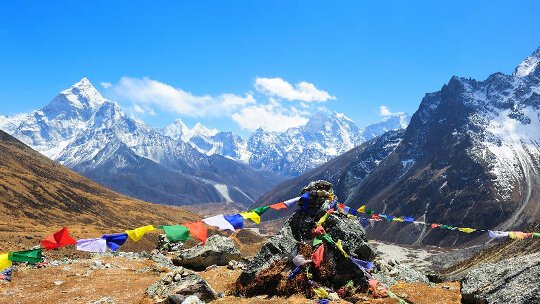 Conquer Everest Base Camp
Trek across impressive mountain passes and through charming Sherpa villages as you
conquer Everest Base Camp
. A exhilarating adventure, and an extraordinary achievement.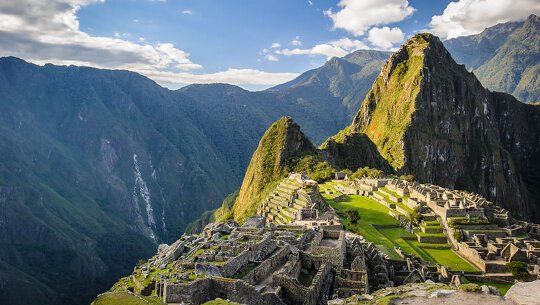 Trek the Inca Trail to Machu Picchu
Follow in the
footsteps of the Inca
as you make your way through the stunning Andes to Machu Picchu. Arrive at sunrise to watch the ancient citadel light up with the morning's first rays.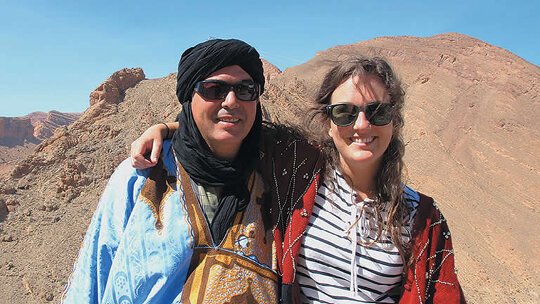 Walk with the Berber Nomads in Morocco
Connect with the people of the nomadic Ait Atta tribes as you join their moving camps in southeast Morocco, learning their ways and following in their footsteps through the High Atlas Mountains.
Walking & Hiking Brochures
422 guided and self-guided walking holidays & hiking tours sourced from 39 brochures
Recent Reviews
What our clients are saying about their hiking and trekking holidays
The Real Greece is not in Athens. It's here in Islands such as Tinos and Naxos. Clearest waters ever. Crooked alleyways and perfect coffee shops. There is no crime. Hike the Greek landscape and look back over towards the dazzling coastline.
"Not your typical Tuscany tour"
If you enjoy hiking into the mountains and are reasonably fit with a head for heights then you'll love this tour. The farm stay accommodation was excellent. The home-cooking was a gastronomic delight accompanied each night by locally produced red wine. Generous and varied buffet breakfasts were a great way to fuel up for the day's hiking. We made up our own lunches from the previous night's dinner leftovers. The Garfagnana Valley where our farm stay was located, is away from the tourist trail. The
...read more
local towns are authentic and unspoiled by commercialism. Being a centre-based tour required some driving to reach each days hike. The local mountain roads are narrow, winding and steep in places so you'll need to be OK with the swaying motion of the minibus. The trails are generally well formed, easy to follow and not too steep. We've hiked to much higher altitudes on other trips but the views on this trip were still stunning and unforgettable. Complimentary transfers from and to Pisa airport were a bonus for Australian travellers. The 12 travellers comprising our group were a mix of Australians, English and Scottish aged 34 to 72, average age about 60. They were a friendly bunch, just big enough to get to know a few over a week of hiking. Our English guide resides at the farm for the hiking season and is part of the "family". Sara is the absolute best guide you could hope to have. She is caring, super organised, bilingual, very fit and has a deep knowledge of local trails, weather, flora, fauna and geology. We highly recommend the Exodus Walking in Tuscany trip. It's excellent value in a great location with a great guide, great accommodation and great food.
"Amazing Inca Trail and Amazon "
The most amazing trip. The whole trip was so well organised. The price was definitely worth it. 11 flights in total. Bus rides. Boat rides. Train rides. Hiking. Camping. Amazing food. Amazing group. The only thing I'd suggest is to put in the itinerary about the flight from Lima to Cusco as it wasn't clear. I panicked thinking I had forgotten to book a flight. I'd also suggest to put on a guide about tipping and gratitudes to the guides/tour leaders etc as it was confusing at times and really needs
...read more
to be put into a spending budget. The restaurants were fantastic that we were taken to but there were some restaurants that were quite expensive and not necessarily needed. I think to eat in some local places that give you an idea of the culture would be better than eating in a 5 star restaurant. Overall, the best holiday ever. Would recommend this to anyone. Thank you for being our travel agent for this. I would definitely book another holiday through Global Journeys.
One of my personal highlights of the tour was being taken into a spice shop in Madaba by one of the other tour members. Given that this tour is specifically called the Spice Trails of Petra an organised option around spices or cooking would have been a wonderful addition. (Review provided by Explore Worldwide.)
Explore More
Your guide to worldwide walking, hiking and trekking tours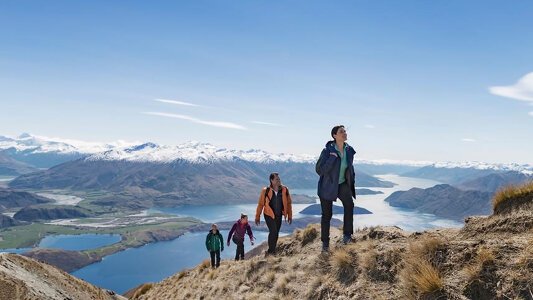 30 July, 2020
5 Awesome Walking Trails on NZ's South Island
New Zealand's South Island is incredibly scenic. Raw beauty enchants at every turn and visitors are drawn to the impressive displays of nature that unravel between soaring peaks, glistening glaciers, and dramatic coastlines. Surround yourself with these incredible landscapes on a dedicated..