Sailing Trips
Embark on a sailing adventure along the Dalmatian coastline, island hop Greece, journey along the Turkish Riviera, or soak up the sun from your yacht moored off the beautiful beaches of Thailand. Enjoy water activities from kayaking to paddle boarding, discover incredible ports, swim straight off your sailing boat, and kick back for sundowners on the deck on one of our 53 sailing trips around Asia, Europe and the Caribbean.
Popular Sailing Trips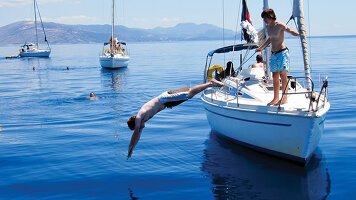 27 Days London to London
Operated By:
Topdeck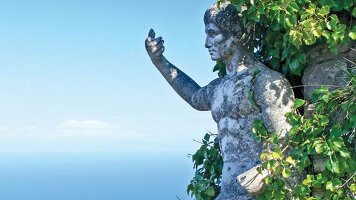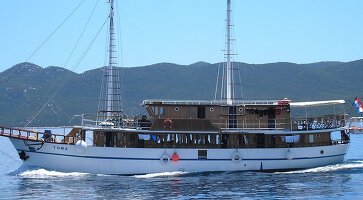 8 Days Dubrovnik to Dubrovnik
Operated By:
Topdeck
View all Sailing Trips
Discover
Popular sailing experiences and highlights around the world
Kayak Halong Bay
Paddle between the towering karsts of Halong Bay, marvelling at this wonderland of secluded bays, intriguing cave systems, floating villages and limestone pillars.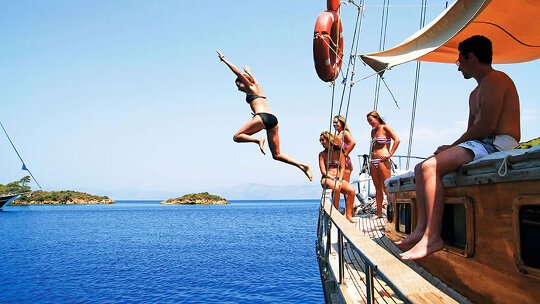 Dive into the Adriatic
The azure water beckons as you pull up for swim stops between exploring the historic ports and natural wonders of Croatia on a sailing trip along the Dalmatian coast.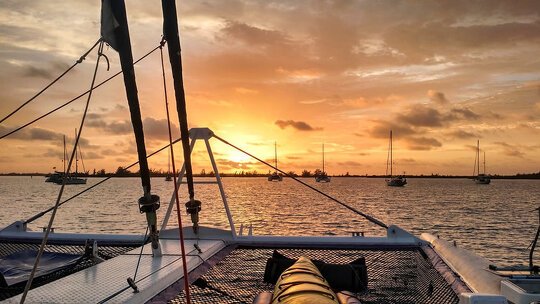 Caribbean Sunsets
Watch the sun set on a day of snorkelling the clear waters of the Caribbean. A daily delight on your Cuban sailing adventure through the Canarreos Archipelago.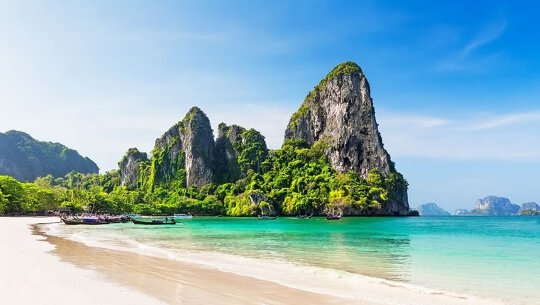 Treasures of Thailand
Discover iconic beaches and hidden gems only accessible by boat as you call the waters off Thailand home. Swim in the turquoise water by day and, should you choose, sleep on the deck under the stars by night.
Aegean Vistas
Island hop through the Greek Islands strolling the charming coastal villages and dining in local tavernas. Take in sweeping views from whitewashed terraces as a puzzle of blue and white fit together perfectly before you.
Brochures Featuring Sailing Trips
53 Sailing holidays sourced from 11 Operator brochures
Recent Reviews
What our clients are saying about their sailing and island hopping adventures
"Smoothly run sightseeing"
This trip was highly organised, I never had to worry about any of the logistics that you have when organising your own travels. I was able to simply just lay back and relax, and enjoy the amazing sights! Global journeys were a hassle free company to book this trip through. I had no problems with them and they were always prompt to reply.
"The Greek islands are very beautiful"
This tour was great fun. The tour manager was really nice and friendly and everyone in the group was also really fun and always up for a good time. The cruise was very relaxing and all the ports we visited were great. The buffet meals were all pretty decent and for 80 euros, it was a great deal for unlimited drinks over the 4 days on the cruise. The optional activities were also very fun and interesting. The Greek islands are very beautiful. Would definitely recommend this to single travelers or
...read more
even pairs or groups between ages 18-30!