31 March, 2022
Walking. Sometimes it's the best way to see the world. Come within a hair's breadth of an orangutan on a rainforest trail or challenge yourself with a hike through clouds to a volcanic crater. As the world begins to open up, explore it in a different way on a walking tour:
Petra & Wadi Rum Trek
Some of the most spectacular desert scenery in the world is found in the south of Jordan at Wadi Rum, a place of dramatic beauty which provides an ideal environment for trekking. Millennia of erosion have formed wonderful mountains (known as jebels) that rise out of the desert sands, creating exciting terrain that we explore from the valley bottom to the jebel tops. On this Exodus Travels 8 day Petra and Wadi Rum Trek, local Bedouin will join you and you'll enjoy a few nights camping under the stars in Wadi Rum. The tour ends on a high note, exploring the ancient city of Petra, a UNESCO World Heritage site.
Loch Ness and the Caledonian Canal – self-guided walk
Few places stir the imagination like Loch Ness… this is a magical place of undisputed natural beauty, shrouded in mystery and legend, where history and heritage are greatly revered. Exploring the remote southern side of Loch Ness where shady forests, tumbling waterfalls and rolling, heather-clad moors provide a misty backdrop to some of the most spectacular hiking in the Scottish Glens.
Join Exodus Travels on the 7 Day Loch Ness & the Caledonian Canal Walk to experience this timeless and kaleidoscopic landscape. The place to visit if you want peace, tranquility and an 'escape from it all' experience.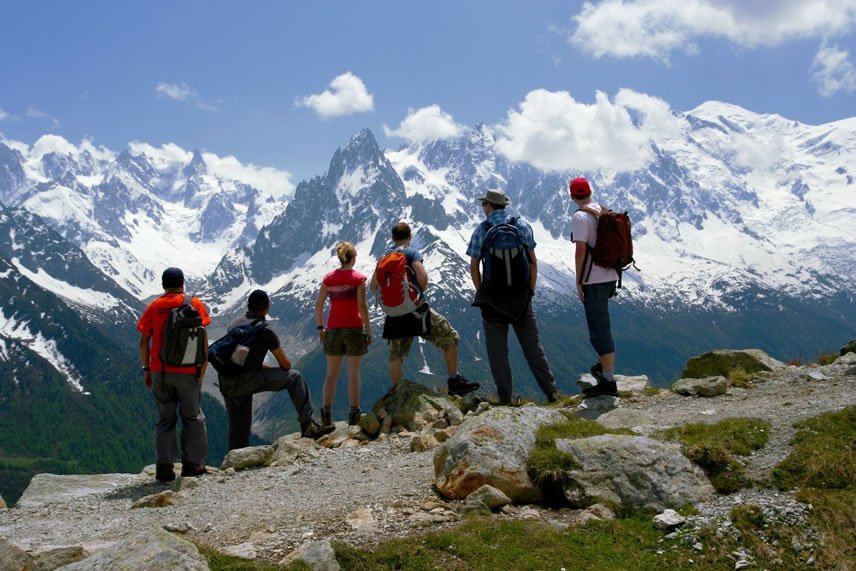 Mont Blanc Highlights
The circuit of Mont Blanc is one of the finest walking routes in the Alps. It is in reality a series of paths linking the seven valleys that surround the highest mountain in Western Europe, Mont Blanc. It normally takes a fortnight to complete the whole circuit, but for those with less time this one-week tour takes in the most outstanding sections with beautiful mountain highlights each day.
On the Mont Blanc Highlights walking holiday you are based in a delightful chalet with dramatic views of Mont Blanc, and use a mix of private bus and local trains and buses to travel out each day to re-join the next stage of your walk covering beautiful sections of the famous circuit. At the end of each day you'll return home for afternoon tea, or for those who wish, a dip in the chalet's bubbling Jacuzzi.
Japan's Kumano Kodo
After uncovering Kyoto's most ancient shrines and pathways, you'll head off the beaten track to the Kumano Kodo region; one of Japan's most remote and rewarding pilgrimage routes. The Japan's Kumano Kodo tour is a moderate 14-day walking tour focuses on beautiful scenery and nature, rural life, and following in the footsteps of religious pilgrimages on some of the country's most historic walks.
Staying in traditional ryokans along the way, this journey invites full immersion into the authentic Japanese culture and way of life. Afterwards, you'll visit Toba to learn about the famous Ama Divers and embark on one last pilgrimage walk on the famous Nakasendo Way, before entering back into the modern civilisation of Tokyo!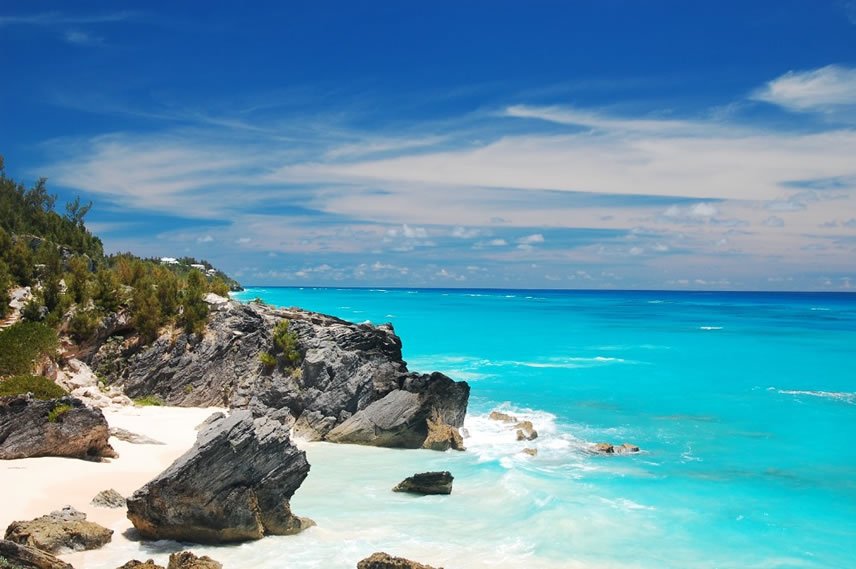 Islands of Bermuda Walk
This Islands of Bermuda self-guided walking tour explores the quintessential island paradise of Bermuda, a sub-tropical gem, seemingly adrift in the North Atlantic Ocean. Warmed by the temperate Gulf Stream, Bermuda is a stunning archipelago of 181 islands and islets, the 8 largest of which form the fishhook-shaped mainland. This tiny treasure trove is packed with history and natural beauty.
Famed for its stunning turquoise waters in a whole rainbow of blues, incredible pink sands and coral reefs home to hundreds of colourful fish, Bermuda is a beach-lover's heaven. Beyond the postcard-worthy bays, the islands offer a lush interior alive with a multitude of birds and flowers, making it perfect to explore on foot. As Mark Twain commented, 'You go to heaven if you want. I'd rather stay here in Bermuda'.
If you're feeling inspired then head over to our Exodus walking and hiking tours page to read more about these and many more Exodus walking and hiking itineraries.