18 to 30's Trips
Explore the world with likeminded young adults on a tour exclusively designed for travellers from 18 to 30's. Join Contiki, Intrepid, Topdeck, Trek America or G Adventures on a guided holiday, from sailing Croatia or relaxing on the beaches of Mexico to hiking the national parks of USA. Sample delicious gelato in Italy, drink from a fresh coconut in Vietnam, or share a jug of Sangria with your fellow travellers in Spain.
Popular 18 to 30's Trips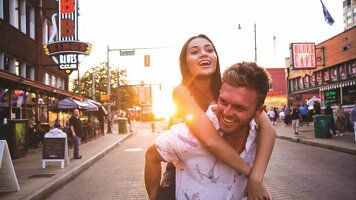 10 Days Dallas to Miami
Operated By:
Contiki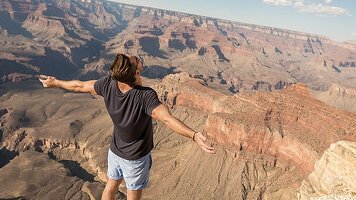 13 Days Los Angeles to San Francisco
Operated By:
Topdeck
13 Days Edinburgh to Dublin
Operated By:
Contiki
View all 18 to 30's Trips
Popular Regions
Discover
Popular experiences and highlights on our 18 - 30's itineraries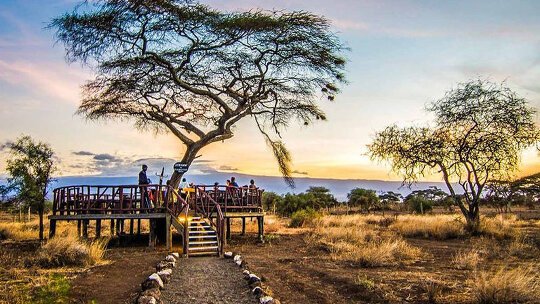 Camp on the Masai Mara
Stay on the vast plains of the Masai Mara with your fellow adventurers - a perfect end to a day of incredible wildlife encounters.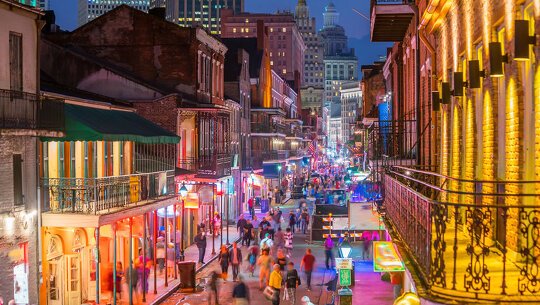 A Taste of Bourbon Street
Toe tap your way down this historic neon-lit street filled with old bars, jazz clubs, and restaurants right in the heart of New Orleans' French Quarter.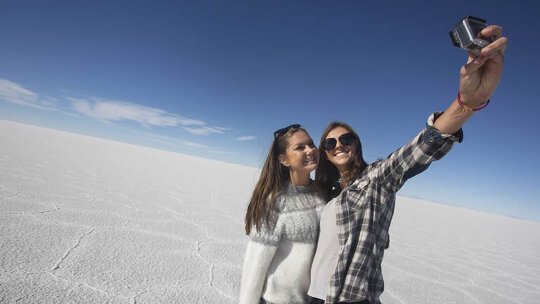 Bolivia with a Side of Salt Please
Visit the world's largest salt flat in Bolivia - Salar de Uyuni. A vast white canvas for exploration and creative photography.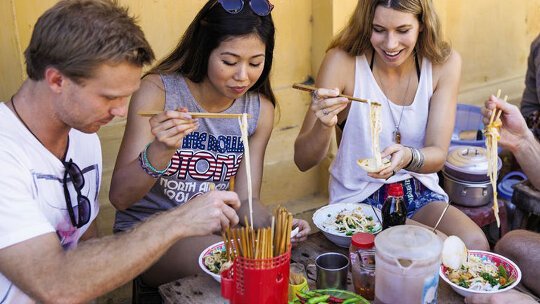 Bustling Bangkok
Frenzied and fantastic from the busy streets to the lively canals. Plus, the noodles you'll eat street side on rickety plastic chairs while watching the tuk tuks careening past will blow your mind.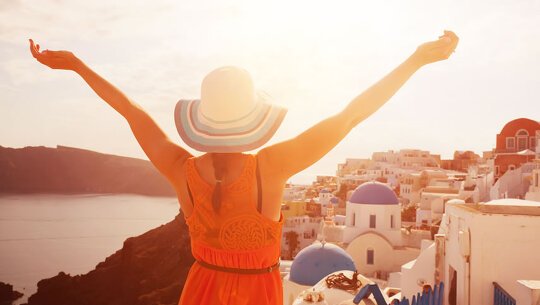 Santorini Sunsets
Watch the sun throw its last rays over Santorini's white washed buildings and azure coastline, put on your dancing shoes for a night out, or chill out in a local taverna to perfect your Greek island hopping adventure.
18 to 30's Brochures
526 tours for 18 - 30's sourced from 26 Operator brochures
Recent Reviews
What our 18 - 30's clients are saying about their expereinces touring the world
"Great taste of a beautiful country"
Laos was unexpectedly surprising and we were very impressed with this tour. The people are very laid back and Vang Vieng and Luang Prabang are both incredible places. Great tour overall and Georgie was fantastic as always. Highly recommend.
"Japan: Ramen & Railways"
The six day trip was a good introduction to three cities Tokyo, Takayama and Kyoto. For our trip we had Shoichi Marumaya as our tour guide. The tour guide was extremely knowledgeable, as he was native Japanese. He frequently talked about local cuisines, daily lives of locals and in depth backgrounds to traditions. The highlight of the trip was Takayama, in which the group stayed in a traditional inn and experienced the Japanese onsen. Compared to the frantic pace of the busy cities, it was a very
...read more
different experience. The accommodation was the best in the traditional inn in Takayama. The Grids in Tokyo was comfortable and clean. However, the Grids hostel in Kyoto with 6 persons in one room was a little crowded.
"Incredible way to venture around the historical countries of Great Britain and Ireland"
Amazing trip which allowed individuals to meet like-minded people whilst travelling and exploring the historical areas of Great Britain and Ireland. The Contiki road crew were amazing and very knowledgeable of the locations and highlights explored. The accommodation, included extras and add-ons were all excellent and great value for money. I would definitely book another Contiki trip and use Global Journeys in doing so.
I won't travel with Contiki ever again. Very immature tour leader. The event bookings were mainly with those companies that benefit them not really caring about the customer. Zero customer service. However, this review is not related to Global Journeys, Global Journeys was amazing and quick in booking and very informative and accurate, I'll book through them again.
Popular Tour Operators for 18 - 30's Travellers
Explore More
Your guide to touring for 18 - 30's
15 July, 2020
New Contiki Aussie Adventures
You've seen the postcards, heard the stories, and put a bunch of iconic Aussie experiences on your 'to do' list. Now it's your turn. Round up your mates for some (socially distanced!) fun and road test these new Aussie Adventures that  take in the highlights of your backyard, brought to you by..